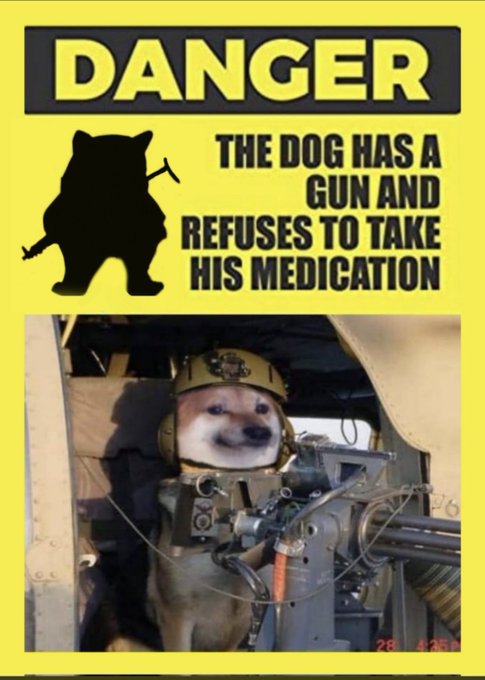 Before we really get into tonight's update we need to have a chat about what went on in the comments last night. For all of us here – front pagers, regular or infrequent commenters, lurkers, and just plain old readers – unless you're reading this from Ukraine*, we are now 318 days into watching the Russian re-invasion of Ukraine and Ukraine's stalwart defense from some distance. Each and every one of us is going to have different responses to what we're watching, even to different things on different days. But we are fortunate here to have a bunch of regular commenters, some infrequent commenters, and some lurkers who will occasionally comment when they feel the need who have all been to war or prepared to do so and were, fortunately, spared that burden. Each of those of us who fit into either of these categories have our own personal and professional lessons learned from the wars we participated in or prepared for that never happened. I am not saying that those of you who don't have these experiences have to agree with those of us who have all the time, that you can't argue or disagree with us, but when someone like Grumpy Old Railroader or Ruckus or any of the others chime in from their experiences, it behooves us all to listen.
I get that this is hard. Our involvement in this war is in observing it, in supporting elected and appointed officials that will support Ukraine in its defense, and in donating money. As a former colleague would say: war is corrosive. And it eats at all of us in different ways. In my case it is always wondering if there wasn't something more I could have done when this war began in 2014 when I was in a position to, perhaps, have done so as the senior civilian advisor to the Commanding General of US Army Europe. Intellectually I know I could not have, that I did not give inaccurate inputs, but I still have what ifs aplenty.
To finish this off: everyone needs to dial it back. Eliminationist comments need to stop. Listen to the people here that have actually experienced war and who are trying to provide you the benefit of their hard won experience that things aren't as simple as they often seem. Especially when one is typing a comment from the safety of their residence well away from the war. I'm not writing these updates, which are basically an unpaid part time job, so you all can devolve into rhetorical savagery in the comments and/or lash out at each other. Get a grip or you can find somewhere else to do those things because there won't be anymore update posts on the war. I would like to believe I won't have to do another one of these chats again.
* If you are reading this from Ukraine, please know this: you are not alone! We are here, we are watching, we are donating, and we are all looking for ways to do more to support you! If we have anything to say about it you will not be ignored, forgotten, or abandoned!
Here is President Zelenskyy's address from earlier today. Video below, English transcript after the jump:
Good health to you, fellow Ukrainians!

Today, the first liberation of our warriors from Russian captivity took place this year. 50 Ukrainians returned home. 33 officers, 17 – privates and sergeants. Among them are defenders of the Kyiv and Donetsk regions, Mariupol and the south of the country. Soldiers of the army, National Guard, territorial defense, navy, border guards.

Our team works without a single break to free Ukrainians. Today I want to thank them once again: Budanov, Yermak, Malyuk, Usov, Lubinets and others.

I am especially grateful to those of our units who replenish the exchange fund. Everyone who captures the enemy on our land, gives an opportunity to return freedom to some Ukrainians.

I would also like to note the success of our Air Forces. Since the beginning of this day, three helicopters and also drones have been shot down. Well done, guys! Thank you for the consistent demilitarization of the aggressor state.

The situation on the frontline has not changed significantly in the first week of the year. Heavy fighting continues in the Luhansk and Donetsk regions – every hotspot in these areas is well known.

Bakhmut is holding out against all odds. And although most of the city is destroyed by Russian strikes, our warriors repel constant attempts at Russian offensive there. Soledar is holding out. Although there is even more destruction there and it is extremely hard…

There is no such piece of land near these two cities, where the occupier would not have given his life for the crazy ideas of the masters of the Russian regime. This is one of the bloodiest places on the frontline.

Today, commander of the direction, General Syrskyi, visited the troops defending the outskirts of Bakhmut and Soledar.

He awarded the warriors for their resilience. On the spot, he organized the steps necessary to strengthen our defense. In particular, transfer of additional units. And intensification of fire on the invaders.

We should understand that all our positions, all our actions in defense are interconnected, and the resilience and effectiveness of actions at the front in general depends on the resilience and effectiveness of actions at each point of the front.

I thank all our defenders who act in this way, who realize that their personal resilience, their personal strength and effectiveness give resilience, strength and effectiveness to the whole state. We defend the whole state, wherever the battles for it take place.

We are preparing for diplomatic events that we have planned for this week. We expect good news for our country, good decisions that will further strengthen the defense.

The world has seen again these days that Russia lies even when it draws attention to the situation at the front with its own statements. Russian shelling of Kherson with incendiary ammunition right after Christmas. Strikes on Kramatorsk and other cities of Donbas – exactly on civilian objects and exactly when Moscow reported on the alleged "silence" of their army. More threats of Russian officials to Europe and the world…

All this was when Moscow was talking about the alleged "truce".

No attempt by Russia to manipulate diplomacy and politics will ever work again.

Only the strengthening of Ukraine, only the successes of Ukraine, only the restoration of territorial integrity of Ukraine, only the return of all our people from Russian captivity are the guarantees of peace. We are bringing it closer every day.

Glory to all who fight and work for the victory of our state! 

Glory to all who help our state!

Eternal memory to all who gave their lives for our state and our independence!

Glory to Ukraine!
Another 50 Ukraine service members have been released from captivity via exchange procedure. pic.twitter.com/4frdDSUdXm

— Defense of Ukraine (@DefenceU) January 8, 2023
Here is former NAVDEVGRU Squadron Leader Chuck Pfarrer's most recent assessments of the situations in Izium and Bakhmut:
IZIUM AXIS/ 1420 UTC 8 JAN / RU conducted two small scale attacks across the H-26 HWY in the last 24 hours. NW of Svatove UKR forces broke up an attack on Stelmakhivka. Yesterday UKR Khartia Battalion is reported to have defeated the 22nd Guard Spetsnaz Brig near Kryvoshyivka. pic.twitter.com/HKjRbp285U

— Chuck Pfarrer | Indications & Warnings | (@ChuckPfarrer) January 8, 2023
BAKHMUT /1400 UTC 8 JAN/ UKR troops have advanced across the rail right-of-way and are engaging RU units in the west of Soledar's urban area. UKR reports 21 aviation strikes missions were flown, including SEAD sorties that interdicted 3 RU surface to air missile complexes. pic.twitter.com/hiv2jM3U0v

— Chuck Pfarrer | Indications & Warnings | (@ChuckPfarrer) January 8, 2023
2/2 Most of these operators were traced to Kolomna region, where the MOD operates the 924th Drone Center. Ukrainian investigators even got two of them on the phone. Common thread – tons of data on social media that enabled a lot of facts to come together.

— Samuel Bendett (@SamBendett) January 5, 2023
This one's for TaMara!
«Mad Ducks» with mad skills. pic.twitter.com/YR681tkYdV

— Defense of Ukraine (@DefenceU) January 8, 2023
Hail Ceaser!
Historians say that Gaius Julius Caesar slept only 3 hours a day and worked at night.
Ukrainian CAESAR is following in that tradition. pic.twitter.com/S4p9F8br2e

— Defense of Ukraine (@DefenceU) January 8, 2023
For you railway enthusiasts:
Luhansk partisans destroy railway lines to disrupt the supply of Russian arms and troops to Ukraine

The part of the line was also used by invaders to transport looted grain to Russia, said Head of Luhansk Reg Mil Adm Serhii Haidaihttps://t.co/L8foLgp1YI 📷by UkrInform pic.twitter.com/L24McfmjJR

— Euromaidan Press (@EuromaidanPress) January 7, 2023
Serhii Haidai, the head of the Luhansk Regional Military Administration, has said that partisans of the occupied Luhansk Oblast damaged railway lines to disrupt the supply of Russian arms and troops to Ukraine.

"On the evening of 6 January near Shchastia city, an improvised explosive device was employed to destroy a railway line between the city of Luhansk and the village of Lantrativka," he added.

The part of the line was also used by invaders to transport looted grain to Russia.
Some final, serious thoughts before we finish for the evening:
We have had decades of peaceful development stolen, we have had our children stolen, and hundreds of thousands of children stolen by russia.

Pollution of nature and water, destruction of protected parish funds, and destruction of thousands of animals, and birds.

— пані Гастон 🇺🇦 (@ermineah) January 5, 2023
Yes, they will get their 100,000 coffins of murderers and rapists home, yes, they will have fewer tanks and weapons. Yeah, they have less money.

Their houses are fine, their industries are fine, their land is fine, and their people are still living as if nothing had happened.

— пані Гастон 🇺🇦 (@ermineah) January 5, 2023
I live every day with the thought that our people are dying, our people are losing their homes, losing their families, losing their hometowns, losing everything, health, sanity, and a sense of peace.

It is unfair. It should not be like this. And all of it because of russia.

— пані Гастон 🇺🇦 (@ermineah) January 5, 2023
That's enough for today.
Your daily Patron!
Children in #Ukraine are at risk of mines and unexploded ordnance. With the help of our Goodwill AmbassaDog @PatronDsns, UNICEF and the State Emergency Service of Ukraine are teaching children how to protect themselves from this hazard. @SESU_UAhttps://t.co/lsHJsrzGgd

— UNICEF Ukraine (@UNICEF_UA) January 8, 2023
According to the State Emergency Service of Ukraine (SES), around 30 per cent of the territory of Ukraine may potentially be mined as a result of hostilities. Explosive objects can be found in rivers, forests and fields, on the roadsides, in hospitals, in residential buildings and playgrounds, and even in children's toys.

To prevent injuries and deaths, SES rescuers in Chernihivska region teach young Ukrainians about the importance of following safety rules in case of a possible encounter with mines and shells. Today, they have a very famous assistant – Patron, a bomb-sniffing Jack Russell Terrier, who helps them during their official tasks.

Patron has quickly become a mascot for the SES, working together with sappers and pyrotechnics from Chernihiv to help find over 300 explosive objects. This year, he earned legions of fans, and was recently awarded a special title – Goodwill Dog – from the United Nations Children's Fund (UNICEF) in Ukraine for the first time in the history of the organization.

Patron's owner is Mykhailo Iliev, the head of the SES pyrotechnic works group in the Chernihivska region. He and his wife Iryna never imagined that any of this would happen when they adopted a white and brown puppy.

At first, Patron ran for sticks, worked with a dog handler and was obsessed with cheese. But after February 24, he expanded his skill set by finishing a specialized training programme. Since then, he has been assisting Mykhailo in demining.

Patron often works seven days a week. As well as his mine detection work, he and Mykhailo visit communities to teach children to be careful and follow the rules in case they discover an unknown object: "Do not approach! Do not touch! Call 101!"

Ukrainian children can already tell the different types of ordnance and mines apart, and they know how missiles sound. But the responsibility for informing them about the threat lies with adults, both parents and teachers.

Thankfully, the four-legged sapper Patron is ready to help.

"Even before February 24, we informed people about mine safety," says Iryna, spokeswoman for the SES Office in Chernihivska region. "From now on, we do it together with Patron, explaining how a mine works and explodes and what is the main danger of it. Kids will not get this information through dull lessons with people in uniform. We make children think that they can talk to Patron, and thus they grasp information better."
There's a lot of pictures of Patron at the link, as well as an appeal by UNICEF for funds for Ukraine. Click through, enjoy the pics, and you donate if you're so inclined.
A new video from Patron's official TikTok!
The caption machine translates as:
I forgot to brag about my New Year's gifts! #pespatron
Open thread!