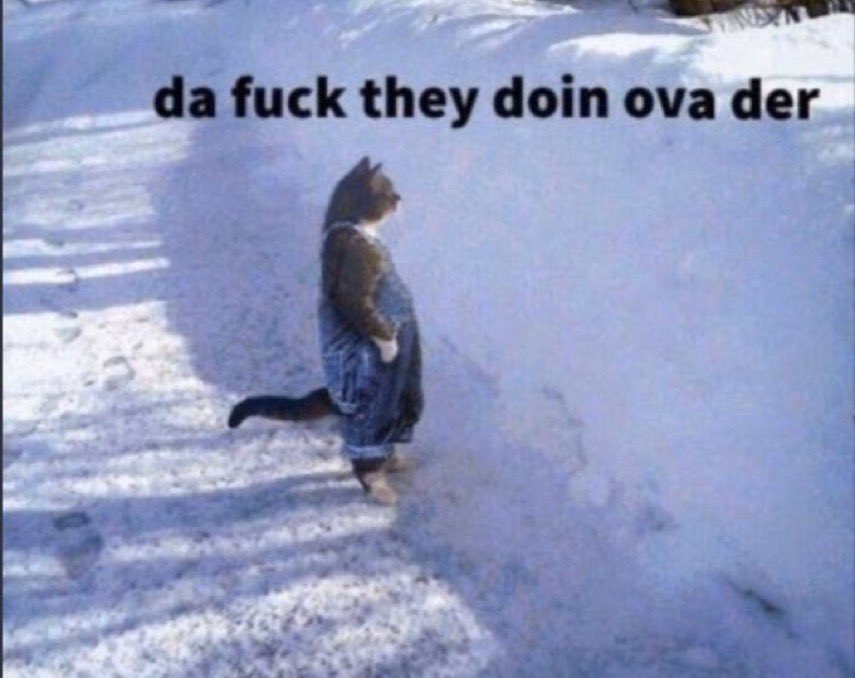 Here is President Zelenskyy's address from earlier today. Video below, English transcript after the jump:
I wish you health, dear Ukrainians!

Today, I have held a regular meeting of the Staff. The main attention was paid to the situation in the Donetsk and Luhansk regions – those areas that are the hottest now.

Bakhmut and Soledar, Kreminna and Svatove, overall prospects in Donbas for the coming weeks. The battle for Donbas continues. And although the invaders have now concentrated their greatest efforts on Soledar, the result of this difficult and long battle will be the liberation of our entire Donbas.

I thank all our warriors who defend our Bakhmut and demonstrate maximum resilience! I thank all the warriors in Soledar who withstand new and even tougher attacks of the occupiers! It is extremely difficult – there are almost no whole walls left… Due to the resilience of our warriors there, in Soledar, we have gained additional time and additional power for Ukraine.

And what did Russia want to gain there? Everything is completely destroyed, there is almost no life left. And thousands of their people were lost: the whole land near Soledar is covered with the corpses of the occupiers and scars from the strikes. This is what madness looks like.

I thank all our defenders for every step forward in other areas on the frontline, for gradual advancement – very careful, calculated and therefore absolutely reliable.

Today, the Commander-in-Chief, commanders, chief of intelligence reported to the Staff… We integrate into our defense system new combat means and equipment that we receive from our partners. We do everything to ensure that there is as little time as possible between the agreement on additional support and the application of this support on the battlefield.

Today, I held four more stages of negotiations with partners – we continue our diplomatic marathon, which began last year with a visit to Washington. During this day – Prime Minister of the Czech Republic, President of Slovenia, Prime Minister of Portugal, Prime Minister of North Macedonia.

I spoke to all of them about the increase of defense support for our state, the necessity to bring Russian aggression to defeat this year and the implementation of all elements of our peace formula – from the restoration of territorial integrity of Ukraine to the punishment of terrorists for their actions.

There will be good news for our state, and it is very important that we reach an agreement with our partners right now, on the eve of the new "Ramstein", and against the background of new brutal crimes of the occupiers.

Russian strikes on Kherson and Ochakiv, cities of the Donetsk and Kharkiv regions, constant terror against border communities of the Sumy region… Constant terror against our people in the occupied territory…

The world knows that every day of Russian presence on Ukrainian soil means deaths, injuries, pain and suffering of people. Ukraine must get everything it needs to expel terrorists from our land and to reliably protect our people from any Russian escalation plans.

I am sure that our warriors will have these weapons and equipment at the front. Very soon.

Today, I met with the Executive Vice-President of the European Commission responsible for the European Green Deal – for the renewal of European energy life on the basis of modern "green" energy. Such renewal is our goal as well, and it is a security goal. Modern and "green" energy for Ukraine, the use of renewable energy sources will significantly strengthen our resilience against any aggressive ambitions of Russia aimed at our and European energy sector.

We are also preparing for important events in our political relations with the European Union – for the EU-Ukraine Summit, for further institutional rapprochement of our state, our state system and the EU system, as well as for the beginning of membership negotiations. This is one of our most important tasks. I am grateful to everyone who brings the implementation of this task closer with their work.

I thank each and everyone who helps our country!

Glory to everyone who works for the victory of Ukrainians!

Glory to all who fight for Ukraine!

Tonight, I have signed decrees awarding our warriors. 573 warriors were awarded state awards. 283 of them – posthumously.

Eternal memory to each and every one who gave life for Ukraine!

Glory to Ukraine!
Here is former NAVDEVGRU Squadron Leader Chuck Pfarrer's most recent assessment of the situation in Bakhmut:
BAKHMUT /1310 UTC 9 JAN/ In heavy combat, UKR forces continue counter-attacks against RU Wagner PMCs and RU units around Soledar. RU forces were driven back from Yokolivka. UKR's 46th Air Mobile Brigade is reported to be advancing SE, in the vicinity of the mine complex. pic.twitter.com/H0UQeOR8W1

— Chuck Pfarrer | Indications & Warnings | (@ChuckPfarrer) January 9, 2023
Dmitri who runs the WarTranslated site and Twitter feed brings us this update from some of the Ukrainian Soldiers in Bakhmut:
Update from Bakhmut 9 January.

P.S. As I was made aware, there will be another short clip from Kiyanyn for everyone who helped his unit raise funds for the essential equipment! 🙏 pic.twitter.com/Jm0dU3f1hc

— Dmitri (@wartranslated) January 9, 2023
On the morning of January 9, russian invaders launched a missile attack on the market in Shevchenkove, Kharkiv region. As a result, two people were killed and 5 people were injured. Among them is a child.
Again, no military targets. Pure terrorism. pic.twitter.com/ODYKdcQgXh

— Defense of Ukraine (@DefenceU) January 9, 2023
Last night in comments YY-Sima Qian asked:
On the latter, I have asked you this before when you brought 1st brought it up, but you may have missed it: I understand the logic of of needing to break apart the imperial entity that is the Russian Federation, & I don't necessarily disagree, but what are you suggesting should be done to actually achieve that outcome? Are you suggesting the US & NATO should make it their policy goal (official or otherwise)? How far do you advise the US/NATO & other willing partners go to attain that goal? Do you think consensus can actually be reached inside of the US policy circles & among NATO & other partner nations to make breaking apart the Russian Federation a/the policy goal? How about mitigating the potential for misery at an extraordinary scale, which tend to follow the break up of such imperial entities, as we have seen in the aftermath of collapse of the Austro-Hungarian, the Ottoman, the Russian (post-1917), the Qing Empires, the Third Reich, the fUSSR & the former Yugoslavia. Likewise w/ the process w/ which European colonial powers withdrew from their colonies, & I am certainly not arguing against decolonization. Or are you merely suggesting that the US & others not try to keep Humpty Dumpty whole, should Russia start to fall apart from centrifugal forces?

The wars & the ethnic cleansing post-WW I, post-WW II, & post-Cold War largely became afterthoughts following those major globe spanning conflagrations, but not to those who suffer through them. A post-collapse scenario in the Russia Federation will be happening where there are over a thousand nuclear warheads in active service in the Russian military, & thousands (tens of thousands?) more in storage. The potential for calamity w/in the former territories of the Russian Federation, & for the calamity to spill over outside of it, is much higher because of the WMDs.
The short answer is I don't know.
The longer answer is the reason I don't know is that it is clear that Russia as it is cannot go on, but it is unclear to me what happens next. What happens when the war for Ukraine is over. Or what happens should Prigozhin or Patrushev or Kadyrov or someone we're not even really focusing on challenges Putin. And what happens if that person is successful. I'm not even sure the end of the Soviet Union is much help as an example as the multitude of states that it separated into made a fair amount of sense given that they had been sovereign or semi-sovereign within other political entities prior to the creation of the Soviet Union.
Russia is a threat to its own people, its neighbors, and through subversion operations, information warfare, and organized crime to the entire world. For the past nine years I've not gone a day where I've not read something about Russia – books and articles about Putin and his rise; books and articles about Russia's fall into oligarchic kleptocracy after the fall of the Soviet Union; books and articles about, as well as translations of Russian military concepts and doctrine, especially regarding Information Warfare, Psychological Operations, and Cyber Warfare; articles about Russian and post-Soviet organized crime; and books and articles on Russian history. I'm sure I'm missing something on this list. Despite all this reading, despite writing two professional publications that include significant sections on some of those topics, I do not consider myself to be a Russian subject matter expert and I am most definitely unsure what could or should happen.
I think we'd all agree that Russia's ability to function as an empire, albeit one that is a middling power at best, needs to come to an end. I would expect this means that the ethnic minority "republics" within Russia, such as Dagestan and Tuvan as two examples, would separate out into either independent states or seek some sort of association with Mongolia as the ethnic Dagestanis and Tuvans are Mongolian. But what happens to the other Asian parts of Russia as a Eurasian state and society. Do the eastern portions in Siberia go there own way? Maybe. Does the PRC see an opportunity to expand north? Most likely. Are all we're left with is some sort of rump Russia with Moscow and St. Petersburg, some smaller cities and towns, and a bunch of impoverished villages? I could see that happening.
I know everyone wants to know what happens to the nukes. There are only two powers with the ability to ensure that the nukes are safeguarded and removed: the US/NATO and the PRC. And that can only be done if they cooperate and work through the IAEA, which itself might provide an opportunity for cooperation that allows for the temperature between the US and its allies and partners and the PRC to be lowered. Here too, might is doing a lot of work,
Regardless, there is still a major problem: Russia's political culture, its civic culture, its culture itself is sick. Don't take my word for it, here's Professor of Russian History Stephen Kotkin's take that we covered way back in March 2022: (the bolded text is David Remick's questions, the regular text is Kotkin's response, though I've emphasized certain sections with italics:
We've been hearing voices both past and present saying that the reason for what has happened is, as George Kennan put it, the strategic blunder of the eastward expansion of nato. The great-power realist-school historian John Mearsheimer insists that a great deal of the blame for what we're witnessing must go to the United States. I thought we'd begin with your analysis of that argument.

I have only the greatest respect for George Kennan. John Mearsheimer is a giant of a scholar. But I respectfully disagree. The problem with their argument is that it assumes that, had nato not expanded, Russia wouldn't be the same or very likely close to what it is today. What we have today in Russia is not some kind of surprise. It's not some kind of deviation from a historical pattern. Way before nato existed—in the nineteenth century—Russia looked like this: it had an autocrat. It had repression. It had militarism. It had suspicion of foreigners and the West. This is a Russia that we know, and it's not a Russia that arrived yesterday or in the nineteen-nineties. It's not a response to the actions of the West. There are internal processes in Russia that account for where we are today.

I would even go further. I would say that nato expansion has put us in a better place to deal with this historical pattern in Russia that we're seeing again today. Where would we be now if Poland or the Baltic states were not in nato? They would be in the same limbo, in the same world that Ukraine is in. In fact, Poland's membership in nato stiffened nato's spine. Unlike some of the other nato countries, Poland has contested Russia many times over. In fact, you can argue that Russia broke its teeth twice on Poland: first in the nineteenth century, leading up to the twentieth century, and again at the end of the Soviet Union, with Solidarity. So George Kennan was an unbelievably important scholar and practitioner—the greatest Russia expert who ever lived—but I just don't think blaming the West is the right analysis for where we are.

When you talk about the internal dynamics of Russia, it brings to mind a piece that you wrote for Foreign Affairs, six years ago, which began, "For half a millennium, Russian foreign policy has been characterized by soaring ambitions that have exceeded the country's capabilities. Beginning with the reign of Ivan the Terrible in the sixteenth century, Russia managed to expand at an average rate of fifty square miles per day for hundreds of years, eventually covering one-sixth of the earth's landmass." You go on to describe three "fleeting moments" of Russian ascendancy: first during the reign of Peter the Great, then Alexander I's victory over Napoleon, and then, of course, Stalin's victory over Hitler. And then you say that, "these high-water marks aside, however, Russia has almost always been a relatively weak great power." I wonder if you could expand on that and talk about how the internal dynamics of Russia have led to the present moment under Putin.

We had this debate about Iraq. Was Iraq the way it was because of Saddam, or was Saddam the way he was because of Iraq? In other words, there's the personality, which can't be denied, but there are also structural factors that shape the personality. One of the arguments I made in my Stalin book was that being the dictator, being in charge of Russian power in the world in those circumstances and in that time period, made Stalin who he was and not the other way around.

Russia is a remarkable civilization: in the arts, music, literature, dance, film. In every sphere, it's a profound, remarkable place—a whole civilization, more than just a country. At the same time, Russia feels that it has a "special place" in the world, a special mission. It's Eastern Orthodox, not Western. And it wants to stand out as a great power. Its problem has always been not this sense of self or identity but the fact that its capabilities have never matched its aspirations. It's always in a struggle to live up to these aspirations, but it can't, because the West has always been more powerful.

Russia is a great power, but not the great power, except for those few moments in history that you just enumerated. In trying to match the West or at least manage the differential between Russia and the West, they resort to coercion. They use a very heavy state-centric approach to try to beat the country forward and upwards in order, militarily and economically, to either match or compete with the West. And that works for a time, but very superficially. Russia has a spurt of economic growth, and it builds up its military, and then, of course, it hits a wall. It then has a long period of stagnation where the problem gets worse. The very attempt to solve the problem worsens the problem, and the gulf with the West widens. The West has the technology, the economic growth, and the stronger military.

The worst part of this dynamic in Russian history is the conflation of the Russian state with a personal ruler. Instead of getting the strong state that they want, to manage the gulf with the West and push and force Russia up to the highest level, they instead get a personalist regime. They get a dictatorship, which usually becomes a despotism. They've been in this bind for a while because they cannot relinquish that sense of exceptionalism, that aspiration to be the greatest power, but they cannot match that in reality. Eurasia is just much weaker than the Anglo-American model of power. Iran, Russia, and China, with very similar models, are all trying to catch the West, trying to manage the West and this differential in power.
You also have the genocidal rantings of the Russian government's propogandists:
Along with that, Kremlin-serving Z-channels on Telegram are now aggressively spreading a "there can be no peace with Ukraine" narrative now.
Russia is preparing its population for a all-out total war of elimination in Ukraine, at any cost. https://t.co/D76c1O2B0B

— Illia Ponomarenko 🇺🇦 (@IAPonomarenko) January 9, 2023
And then you have the war crimes committed by the average Russian soldier:
Six.
That is how many types of serious violations against children during armed conflicts are listed in UN Security Council Resolution 1261 (1999).
russia has committed all of them. We must remember this and punish evil.#tribunal4russia
1/7

— Oleksii Reznikov (@oleksiireznikov) January 6, 2023
1st. Killing and maiming of children.
Since February 24, 2022 🇷🇺 had killed 453 🇺🇦 children and injured 877. However, real numbers are much higher. russia has been committing war crimes and has no plans to stop.#tribunal4russia
2/7 https://t.co/5e6CWFCfVA

— Oleksii Reznikov (@oleksiireznikov) January 7, 2023
2nd. Recruitment and use of children.
🇷🇺 tried to use 🇺🇦 children to unknowingly provide information about the location of strategically important objects through a mobile game.
This is not just a dirty trick, it's a war crime.#tribunal4russia
3/7 https://t.co/5e6CWFCfVA

— Oleksii Reznikov (@oleksiireznikov) January 8, 2023
3rd. Rape and other forms of conflict-related sexual violence.
Dozens of 🇺🇦children faced this cynical 🇷🇺war crime as direct victims and/or witnesses. Inconceivable, how many of them still cannot talk about their pain…#tribunal4russia
4/7 https://t.co/5e6CWFCfVA

— Oleksii Reznikov (@oleksiireznikov) January 9, 2023
The types of atrocities that have been committed by Russian forces that we've seen documented over the past 11 months don't just happen because war is corrosive. It doesn't just happen because there isn't a professional NCO Corps. Though both of those contribute to the problem. Rather, they happen because there is something systemically wrong with the Russian military and the Russian society from which that military draws its career, contract, and conscript personnel.
Even if we can work out a plan to devolve the current Russian state and polity into smaller and more manageable units, or a plan to manage it if it happens without our forcing the issue, and we have a plan to engage with the PRC through the IAEA to secure, remove, and destroy the nuclear weapons and related materials, what I don't know the answer to is how to fix the political culture, the military culture, the economy organized around kleptocracy and organized crime, and the society organized around revanchist Russian ethno-chauvinism and built upon a fictionalized revisionist history. What's more, I'm not sure anyone else does either.
I'm guessing that's not a particularly satisfying set of answers, but that's what I've got after working this problem set for nine years now.
Kids, don't try to do DIY armoring in a war zone!
The use of a ZhZL-74 armoured vest made of aluminum scales did not save a Russian soldier from a mortal gunshot wound. pic.twitter.com/vMyz8ZTZ89

— Dmitri (@wartranslated) January 9, 2023
That's enough for tonight.
Your daily Patron!
Here's a new video from Patron's official TikTok:
I'm pretty sure you all get the gist of the caption.
Open thread!