On the Road is a weekday feature spotlighting reader photo submissions.
From the exotic to the familiar, whether you're traveling or in your own backyard, we would love to see the world through your eyes.
way2blue
We finished our multi-day hike at the Tsavo East Gate on July 29th [see previous OTR saga], climbed in the field vehicle and headed back to camp.  Dinner was turkey (!) with all the fixings and cake for dessert (also!!).  An early rise the next morning for our drive to Malindi.  Driving out, the landscape shifted from open land, to small huts, to small farms, to villages, solar panels…  Graceful women in lovely colorful skirts walking along the side of the road to fetch water, with yellow, 5-gallon containers balanced on their heads (~40 lbs when full).  
We had a light breakfast in a small cafe in Malindi while the other hikers got PCR tests for their flight home.  From Malindi we flew east to Manda Island of the Lamu Archipelago in the Indian Ocean off the northern Kenyan coast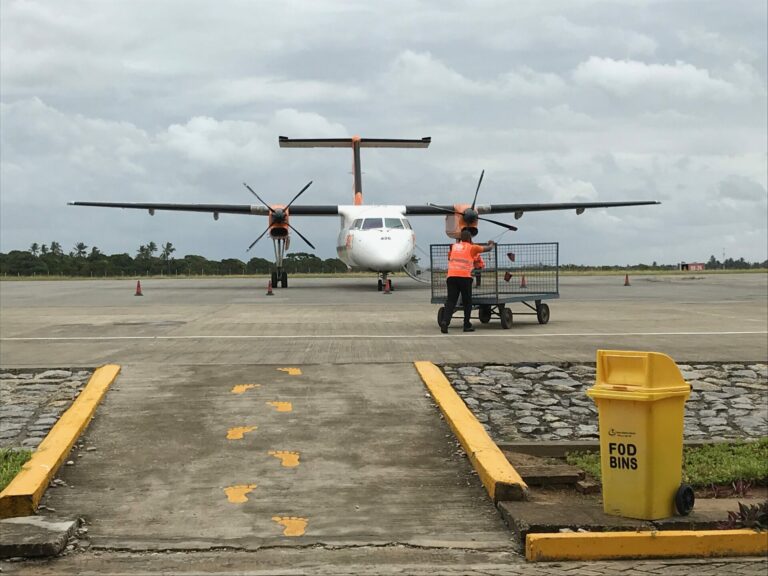 MALINDI AIRPORT, KENYA.
Luggage cart heads out to collect bags for disembarking passengers before we board our plane.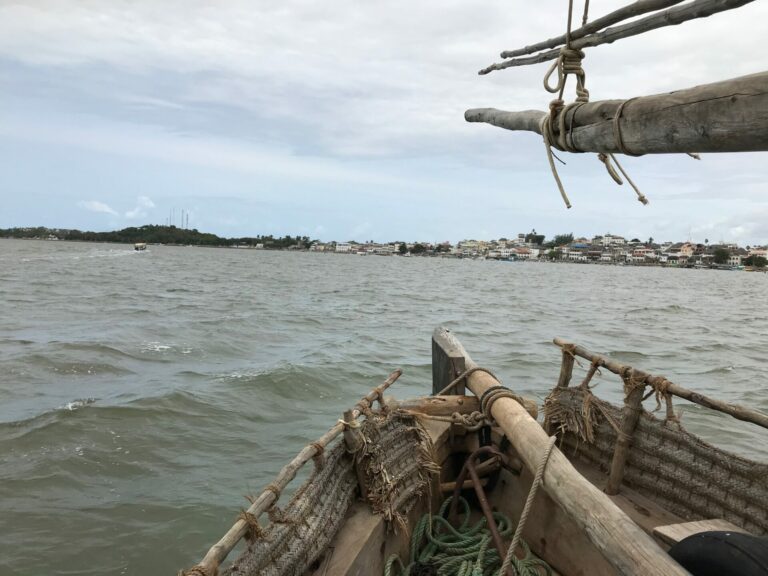 DHOW TO LAMU.
Our flight landed on Manda Island, but our lodging was on Lamu Island, so we took a dhow from the airport to the village of Shella.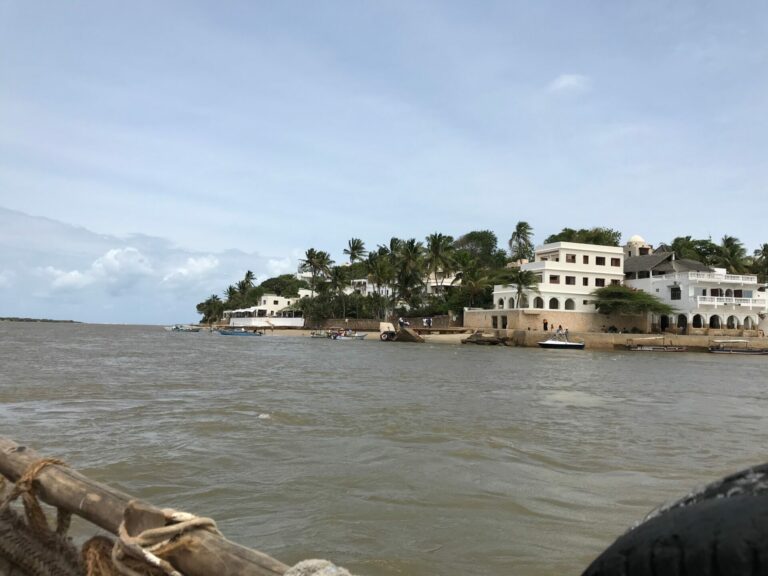 SHELLA.
Our lodging is the white building on the shore at the far left.  The dhow docked at the village quay and we walked a narrow concrete path just above the beach to the Peponi Hotel.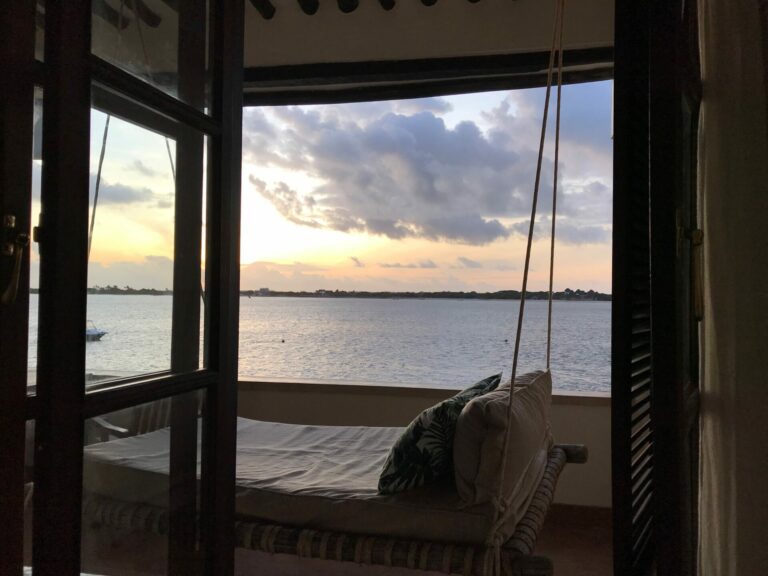 PEPONI.
Our room overlooked the beach and had a hanging bed on its small terrace for watching the world go by, the changing light and the changing tides.  Very different from 'roughing it' in Tsavo…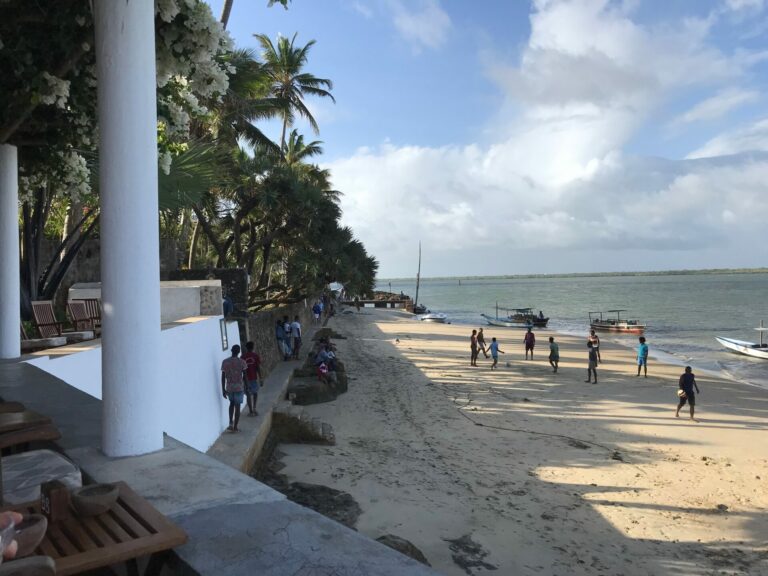 PEPONI.
View of the beach from the restaurant (of guys kicking a soccer ball around) and the narrow walkway just above the beach.  The hotel is run by a mother, Carol, and daughter, Elke.  Both incredibly gracious hosts who came by the table at breakfast each morning to ask what we want to do that day or the next.  Then set things in motion.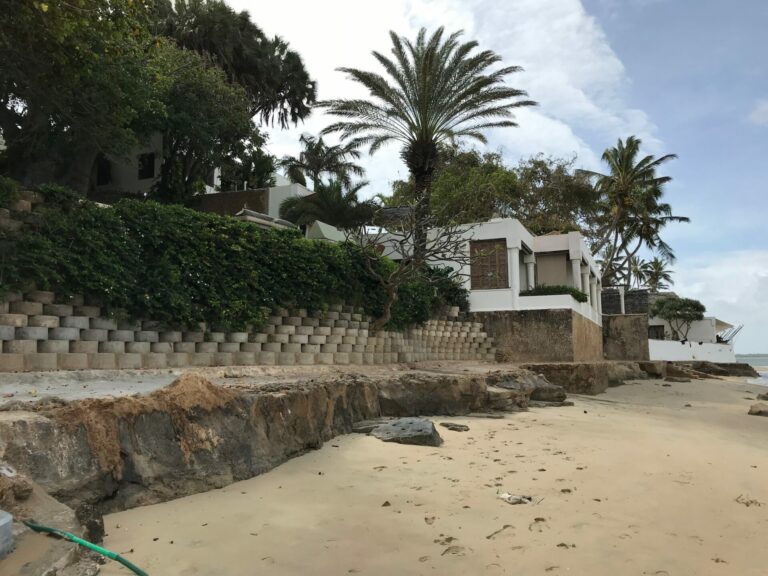 PEPONI.
View of our room from the beach (not the corner room, that was our guide's, but the next one over).  Loved listening to the waves at night as they changed volume & cadence with the tide.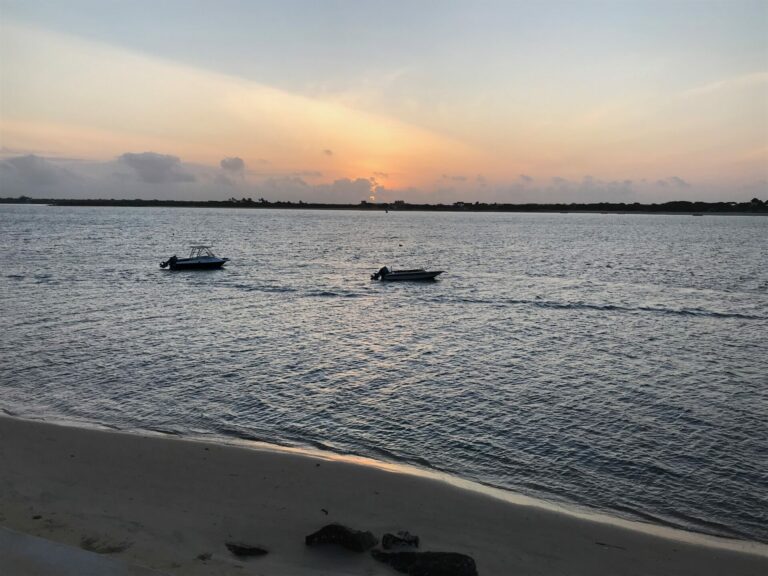 PEPONI.
Sunset.  The Peponi began as a four-room guest house in 1966.  Danish immigrants, Aage & Wera Korschen had given up their farm when Kenya shifted from a British colony to an independent country in 1963.  They'd traveled through Kenya for a few years looking for a new place to settle without success.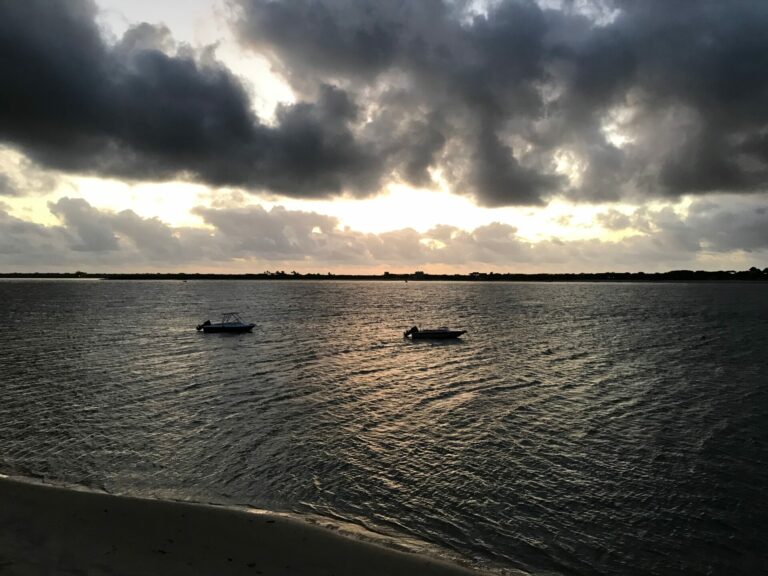 PEPONI.
Another sunset.  The Korschen family had decided to move to Argentina, but first, Aage had always wanted to visit Lamu… Peponi is still run by the Korschen family, although it has since grown to 29 rooms.