Open thread.
Spoutible Sneak Peek (below) and link to survey (even further below).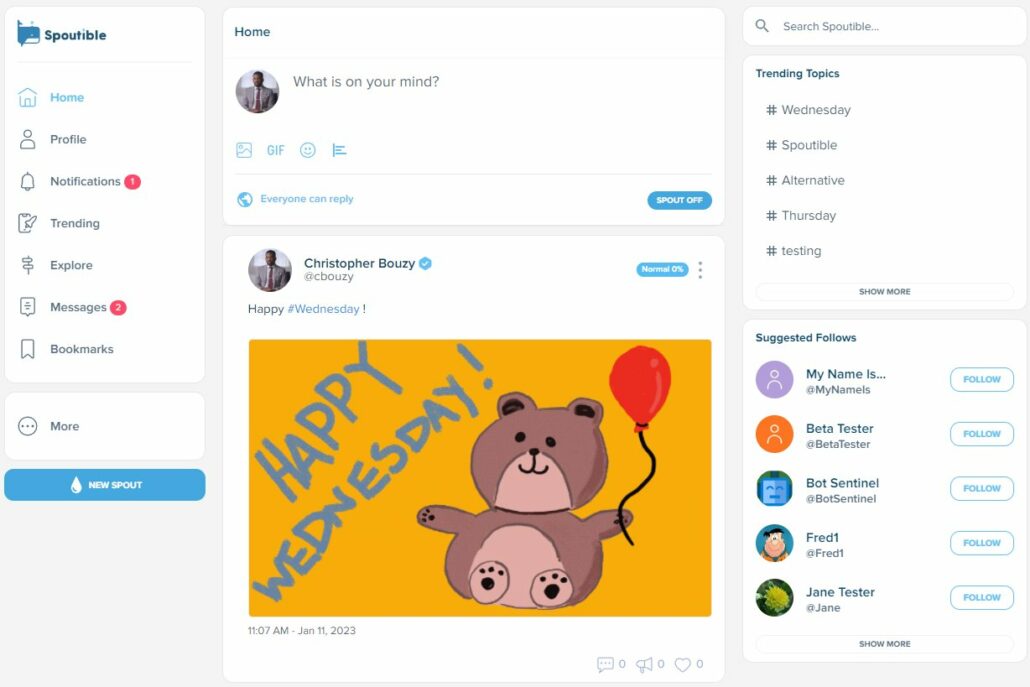 Email message with the update, and link to the survey.
We designed Spoutible to be familiar, and it should be easy to navigate for most people migrating from Twitter. But don't be mistaken; Spoutible isn't just another Twitter alternative or clone. We have read your comments and suggestions and implemented many of the top-requested features.

We are building Spoutible for the community, and Spoutible can't be successful without an active community.

So please take a moment to answer our latest survey and help us make Spoutible better:  Survey Link

We will publish the results on Monday.
I've been working all day.  What did I miss?
Open thread.  (But I repeat myself.)