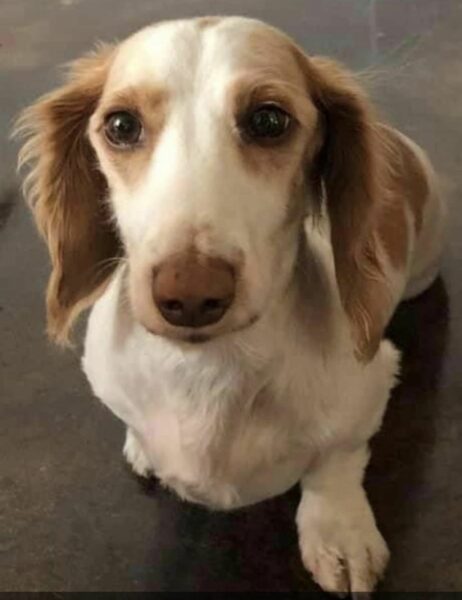 As you know, I have headed to the Sunny tropical paradise and middle finger to the United States, Florida, for two weeks of relaxation and dogsitting while my buddy from undergrad is on vacation. Arrived mid afternoon, got unpacked, and was beginning to de-stress. At one point shortly thereafter, I remember thinking as I sat there petting Prescott on the couch, "I think this is the first time I have been relaxed in months."
And that is how I fucked myself.
Shortly after, I went to the bathroom, came back out, and could not find Prescott. Riley was in his dog bed, but no Prescott. So I tore the house apart looking for him. Nowhere. Called my friend, he said he sometimes sits by in the bushes by the gate waiting for them to get him. "Outside, I thought? He was inside."
Lo and behold, Prescott pushed his way out the screen door, squeezed through the gate, and took off. I then spent the next six hours having an meotional breakdown while trying to not have an anxiety attack or heat attack. My friend and his partner were apoplectic are STUCK on this island for two weeks. I walked every block for five blocks in each direction. I had them record their voice and send it to me and walked it again. I put up pictures of him on the community facebook page. Nothing.
I am not shitting you when I tell you I was manic. My blood pressure was at like 200/100 and I was crying and at the fucking end.
I am not lying to you when I tell you I was this close to just fucking giving up on life. I am clearly cursed. As a last ditch measure, I called my sister Devon, the dog rescuer, and told her I was damn near suicidal. Within an hour, from her fucking house in Pittsburgh, she not only used her dog rescue connections via a website called Pawboost to not only locate Prescott in West Palm Beach, but to arrange for the person who had picked him up to meet me at a local store to take him home.
I am now going to sleep the sleep of the dead. I've been up since 4 am, drove from SC to Florida, then had 5-6 of the worst hours of my life. How do you go on after letting your friend's dog get lost? I had one fucking job.
I am bungie cording that dog to my leg and getting airtags tomorrow.