Dropping by on a day when there's a nor-nor'easter blowing where I am–at a secure undisclosed location on Cape Ann, north of Boston…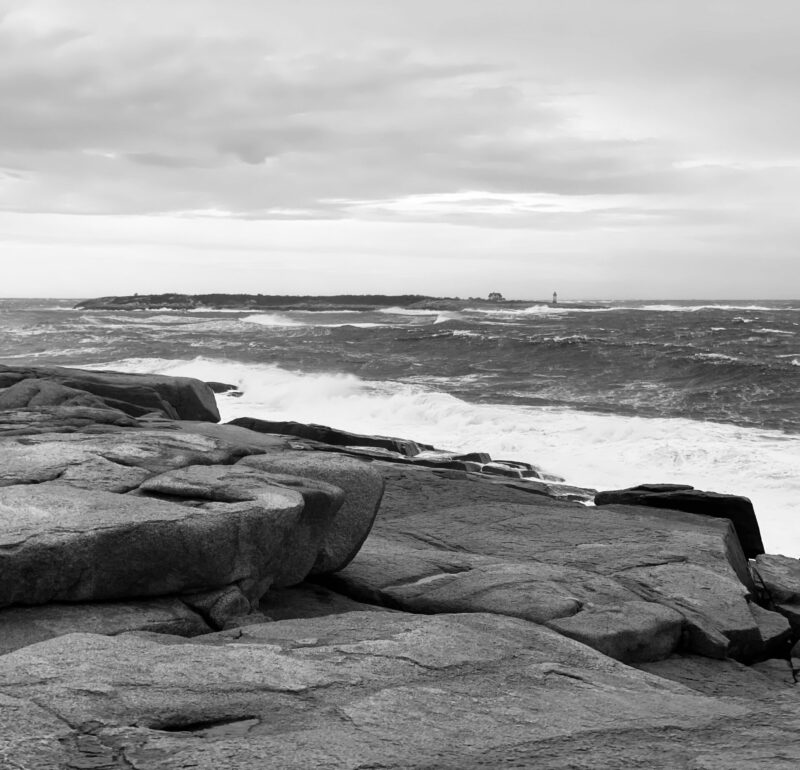 …–and that makes it a perfect pot roast Sunday.
I do a lot of braising, and often get fairly elaborate–but we've just been eating our way through a chuck roast that is the simplest prep I know, and yet tastes just amazing.  So I thought I would share, both because it's ridiculously easy (and probably well-known to the many excellent cooks/fressers amongst the jackaltariat) and as a kind of proof of life. I have several posts I want to write, but until the embarrassingly overdue MS is done, I don't have the mental space or time to do more serious blogging. (Just got over the TB chapter, and am now confronting cholera…).  So think of this as a piece offering. (Hava noice piece o' beef..)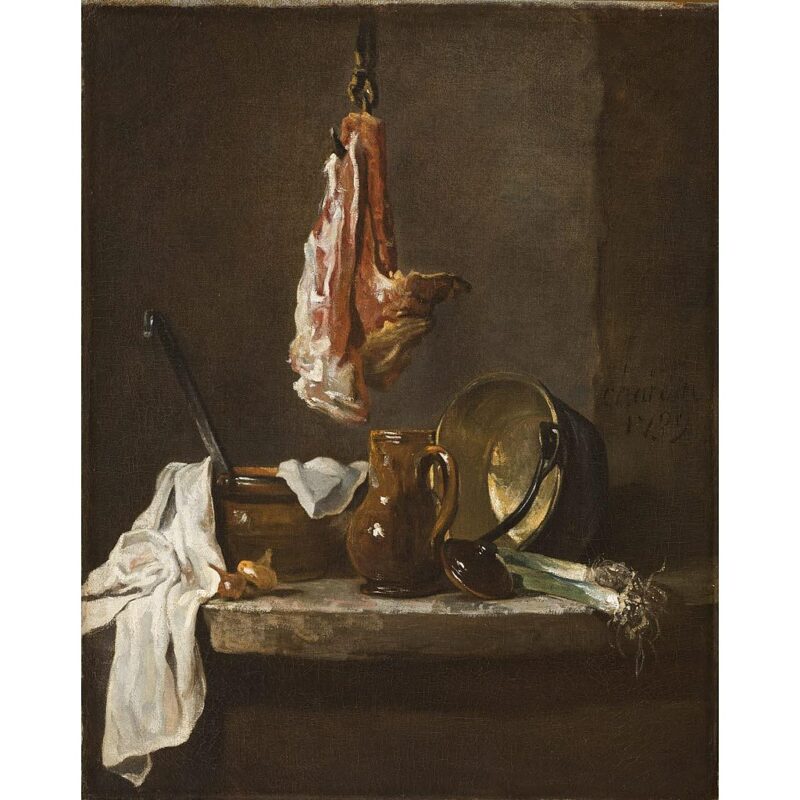 The recipe came to my by way of this cookbook, which I highly recommend–except for their cooking times, which are waaaaay long.  They call it beef braised in Barbera wine, and it just works.
The recipe has been copied verbatim without credit at at least one place on the internet, so I'm just going to lay it out here in narrative form, and you can enjoy as you like (or search for it, and you'll find it fast enough).
So here goes: take a 3 lb chuck roast and brown it well on all sides in a glop of olive oil. (The one I made this week was only two pounds, but no worries–I made the same amount of braising sauce, because one great use of the outcome is a shredded beef pasta sauce, and the liquid-meat ratio with a smaller piece works just fine.)  Cut up two carrots, a good sized onion, a stalk of celery and three large cloves of garlic.  No need to be dainty, for reasons that will become clear in a moment.  Fry the vegetables in the rendered beef fat/oil over medium-medium high heat for several minutes, until the onions just begin to color around the edges. I add the garlic after six or seven minutes, though the original recipe says dump it all in at once.
Then add a tablespoon of tomato paste (I am a bit more generous than that, usually–a heaping  TB), stir around for a moment or two, and dump in a whole bottle of robust red wine.  The cookbooks, as they are wont to do, specify an expensive bottle (cook with what you drink). I get a big everyday Trader Joe's bottle and no one is the worse for wear.  Reduce it by about a third, then add a dash of ground cinnamon, some nutmeg, a bay leaf, and a teaspoon and a half of rosemary.
And with that, you're basically done: return the meat to the pot, bring it to a simmer, cover it and shove it into a 350º oven, dropping the temperature to 250º after about twenty minutes.
The recipe as written says one should let it go for 3-4 hours, turning it over occasionally. This is nonsense.  I find a 2-3 lb roast will cook in about 1.5 hours to my preferred tenderness. YMMV.
Once it is to your liking, pull it out of the oven, put the meat on a plate and use a slotted spoon or a strainer to get the vegetables into a food processor.  Add just enough braising liquid to smooth the way, and grind it into a puree. Add it back to the rest of the liquid, stir it up–and you're done.  I sometimes add a little bit of roux to the pot–I like butter–but not always.
It's literally ten minutes of prep, maybe half an hour doing the stove top stuff, and then you have this unbelievably rich meal and even better leftovers.  Perfect for a day when the wind's gusting to fifty and the spindrift is blowing for miles.
Anyway–we haven't had that many food threads lately, so have at it. What's your favorite antidote to a stormy day?  And beyond that, this thread is, as usual, as open as a big box store on Black Friday.
Image: Jean Siméon Chardin, Still life with a rib of beef, 1739.