This is part 3 of looking back at our fundraising and GOTV efforts in 2022.  Next up?
Nevada
A bit of background.
Although Nevada voted blue in the last four presidential elections, it's definitely not a state we can take for granted.  Nevada was one of only seven states in 2020 where Trump actually improved on his results from 2016.  So Nevada is on the watch list for the foreseeable future.  In Nevada, a higher proportion of our fundraising went to candidates than it usually does, but we were fighting against election deniers for the state races, fighting to keep the senate seat Democratic, and supported Susie Lee to keep a key House seat.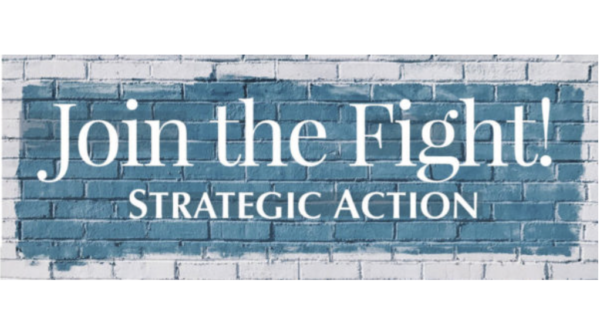 So what did we do for Nevada?
Four Directions is very active in Nevada.  Native Americans make up over 5% of the population in Nevada.  To put that in perspective, Biden won Nevada in 2020 by only 2.4%.  We'll get some turnout numbers from Four Directions when we meet with them, hopefully next month.
$25,170 + $50,000 match  = $75,170
Four Directions Flash Funding, on election day – when the second most populous County in Nevada, Washoe (Reno), was hit with a snowstorm that threatened to derail Four Directions' boots on the ground efforts – leadership scrambled to obtain winter clothing, transportation and lodging for volunteers, initially paying for it with their own credit cards.  We were able to cover those expenses for them with our flash fundraising before the end of the day!
$8,074
CANDIDATES:
Candidate: Cisco Aguilar for Secretary of State: Cisco Aguilar, who was running against a Trump acolyte who threatened to dispute the election results if Trump lost in Nevada in 2024.  Aguilar won.
$8,418 ($5,000 of which was flash-fundraising effort after it appeared Aguilar was lagging in polling and fundraising.)
Candidate: Aaron Ford for Attorney General, who (happily) demolished his insane opponent after she said Ford, who is African American, should be "hanging by a crane" over his support for COVID restrictions.  Not sure of the word for dog whistle x10, but that's the word we need here.
$2,862
Candidate: Steve Sisolak for incumbent Governor, who lost to Joe Lombardo.  You may recall that Trump threatened to withdraw his Lombardo endorsement after Lombardo declined to call him a "great" president in the gubernatorial debate.
$2,862
Candidate: Catherine Masto-Cortez for Senate:   We mostly stayed out of the U.S. Senate contests (except for the Georgia run-off!) because these races were not lacking in financing; therefore our contributions were unlikely to make much of a difference.  But incumbent Nevada Senator Catherine Masto-Cortez was in trouble, and was getting pummeled with late money from Republicans who saw her as vulnerable.  In a state as small as Nevada, every dollar counts.  Balloon Juice Flash Fundraising to the rescue.
$5,963
House Candidate: Susan Lee, a vulnerable incumbent Democratic Congresswoman in Nevada. All three Democratic incumbents were in tight races, but we targeted Susan Lee on the advice of a Nevada politics insider, who considered Susan Lee the most vulnerable and the most under-funded of the three.  She won.
$4,223
House Candidate Mercedes Krause, a first-time opponent of a popular incumbent.  We knew there was a good chance that she wouldn't win, but we supported Mercedes with eyes wide open.  She is Native and she had overwhelming support in the Native community, so even if she didn't win, her candidacy was going to be key to Native turnout.  This was also an investment in a talented (relatively) young person and she is going places in the Democratic party in Nevada.
$4,034
Statehouse: 1 candidates in the NV House, as part of in our down-ballot races on super-swing districts.  More on the results here in a future post.
$921
What do we have to show for our effort in Nevada?
Our efforts helped turn out the vote, helped extend the reach of Four Directions into Nevada, an investment that paid off in November, and that should pay off again in 2024.  And we kept a whole lot of folks warm and dry as they walked through the snow to get out the vote on election day.
The success of our flash-fundraising to meet the immediate emergency on the ground in Reno was a "proof of concept" of the power of the Balloon-Juice community.
All three of Nevada's Democratic incumbents and its Democratic Senator won hard-fought races, leaving the state with no Republican Senators and only one Republican Congressman.  Rabid election deniers were defeated in the Secretary of State and Attorney General races.
Closing thoughts?
I think we played our hand well in Nevada, and we won what absolutely needed to be won, but we didn't run the table.
The new (Republican) Governor will be held in check by substantial Democratic majorities in the state House and Senate.  We helped Four Directions get more people registered to vote, more Native voices to be heard, and positioned the Native population to have even more influence in 2024.
Not to mention that Nevada certainly hasn't heard the last of Mercedes Krause!
Great job, everyone!
Open thread.