Picked up my friend Joelle at the airport, and she'll be here for five days on vacation. Was a very nice day- the drive to and from Ft. Lauderdale was pleasant, and the weather was superb- high 70's, sunny, and breezy all day. It's supposed to be like that until late next week, and I am ok with that.
We went to the Old Key Lime House for dinner- Joelle wanted to have cocktails by the sea at sunset, and it was very pleasant. The food wasn't the best ever, although I enjoyed my baked avocado with goat cheese, but it was standard middle of the road beach food. Service was friendly and nice, and Joelle enjoyed her drink: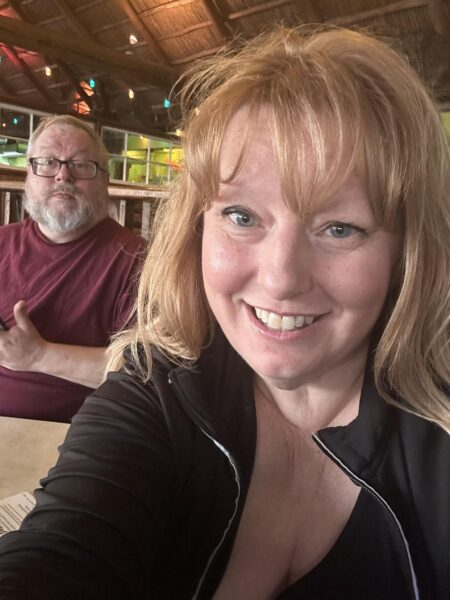 Apparently I look like an old sea dog now, and was forced to pose in front of a map of Florida. I was perilously close to cracking a smile but managed to stifle it at the last minute.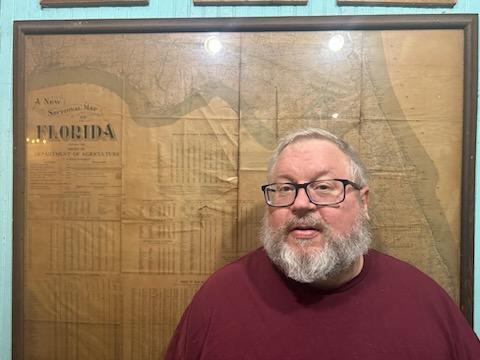 Joelle has been teasing me because I asked the waitress what an appropriate tip for a valet was because I have not used one in over a decade and I didn't want to be a cheapskate.
Back home, dogs have been fed and bedded down, and thought I would take the time to say hello.
I have been avoiding the news, but this Santos shit just keeps getting weirder and weirder. How the fuck do Republicans find these people.