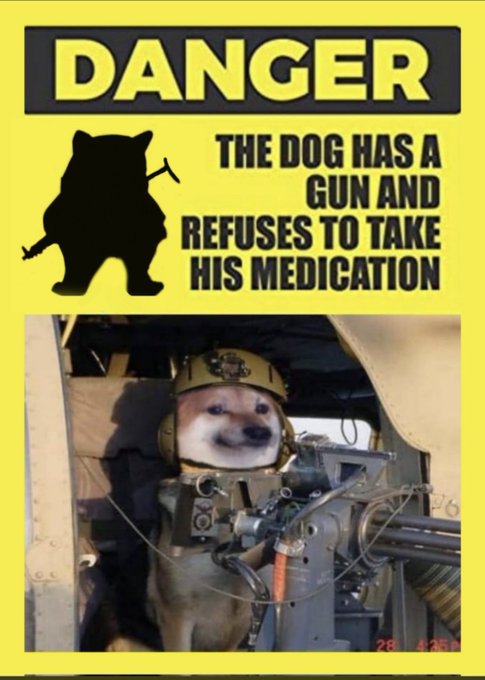 It's been a very long short week already, so just a brief(er) update tonight.
Here's President Zelenskyy's address from earlier today. Video below, English transcript after the jump:
Good health to you, fellow Ukrainians!

A few hours ago, I held a regular meeting of the Staff. New members of the meeting were involved. In particular, Acting Minister of Internal Affairs, Head of the National Police of Ukraine Ihor Klymenko. He is in control of everything that depends on the Ministry of Internal Affairs system in terms of our defense and security.

The heads of some regional military administrations also took part in the meeting of the Staff today to report on the implementation of the law on national resistance. These are the Volyn, Zhytomyr, Kyiv, Chernihiv, Sumy, Kharkiv, Dnipro, Zaporizhzhia and Odesa regional military administrations.

I think the reason for such geography is clear. Every element of our defense, including territorial defense, must be properly organized.

Of course, the Commander-in-Chief and the commander of the hottest operational direction at the front – Khortytsia – reported to the Staff.

We are taking appropriate steps to strengthen our units in the battle for Donbas.

By the way, today I would like to celebrate the successes of the border guards of the Luhansk and Kramatorsk detachments, who, together with other warriors of the defense and security forces, are fighting in the Donetsk direction, defending Bakhmut. Thank you, guys, for your resilience and ability to inflict such losses on the enemy that gradually make the occupiers' attacks meaningless!

I also thank the warriors of the Dozor special unit of the State Border Guard Service of Ukraine for effectively deterring the enemy!

Now the key task of our state, all of us and our partners is to increase the feeling of the terrorist state every day that they will not be able to achieve anything in Ukraine. No matter how much time they spend on the war. No matter how much effort they expend and how many of their people the Kremlin's masters throw on the battlefield.

The fulfillment of this task consists of various elements, both defense and political. But one of the most important elements is tanks. Modern Western tanks, on the supply of which we are negotiating with our partners.

And I thank all those who have already made the relevant decisions. I thank Mr. Charles Michel, President of the European Council, who was in Kyiv today and who very clearly calls on Europe to make a decision on tanks.

And the relevant coalition of partners has actually already been formed, and now we are waiting for a decision from one European capital that will activate the prepared chains of cooperation on tanks.

I believe that the strength of German leadership will remain unchanged.

Today, speaking in the Verkhovna Rada, Charles Michel once again made it absolutely clear that there are no alternatives to the common future of Ukraine and the European Union.

"Without an independent and secure Ukraine, there can be no independent and secure Europe. Without a free Ukraine, there can be no free Europe. We have a common future". This is what Mr. President of the European Council said, and this can be the motto of our relations and our integration processes this year.

We are preparing the next Ukraine-EU Summit, which is scheduled for early February. We are also preparing for the start of negotiations on Ukraine's membership in the European Union – there are all the prerequisites for these negotiations to start this year.

Today I met with IAEA Director General Rafael Grossi. We have an important agreement, and it is already being implemented: IAEA missions will be sent to our nuclear power plants. To all of them. This will significantly increase the safety of our nuclear generation. We also discussed the situation around Zaporizhzhia NPP and steps that can restore radiation safety to all humanity, which was violated by Russia.

I had a conversation with the President of the United Arab Emirates. I noted the level of cooperation achieved and thanked for the support in the UN. I informed Mr. President about the opportunities that will be opened by the implementation of our Peace Formula and the components of the formula that we can implement together. And I am grateful for the support of these efforts of Ukraine.

And today we have several powerful decisions by our partners to strengthen our defense. First of all, in strengthening our artillery.

I am grateful to Estonia for another and the largest package of military aid from this country. For howitzers and ammunition.

I am grateful to Sweden for the new military package. For NLAW, Archers and IFVs.

I am grateful to Denmark for adopting the decision on CAESARs for our warriors. This will significantly strengthen our army.

I am grateful to Lithuania for the new military package. For anti-aircraft systems, ammunition and helicopters.

And we are preparing for tomorrow's Ramstein – we expect powerful decisions. We expect a powerful military support package from the United States.

Thank you to everyone who defends freedom with us!

Glory to all our warriors who show resilience and give Ukraine the results it needs!

Glory to everyone who works for the victory!

And my congratulations to all those who celebrate the Epiphany, the Baptism of the Lord today.

May the power of our faith speed up the purification of our land from Russian evil.

Glory to Ukraine!
Here's former NAVDEVGRU Squadron Leader Chuck Pfarrer's most recent assessments of the situations in Kremenna and Bkahmut:
KREMINNA AXIS /1930 UTC 19 JAN/ RU forces, likely from the 4th Separate Motor Rifle Brigade, have advanced in the forested area to the W of Kreminna. Presently, a salient extends from the western suburbs to a point 4 Km NW of Dibrova. RU probe at Terny defeated. pic.twitter.com/Grmt5EWgGc

— Chuck Pfarrer | Indications & Warnings | (@ChuckPfarrer) January 19, 2023
BAKHMUT/ 1300 UTC 19 JAN/ RU continues a series of platoon and company sized probes along the line of contact. On 18 JAN, UKR air defense downed a Russian Ka-52 attack helicopter and a RU 'Merlin' recon UAV. UKR missiles strike RU Electronic Warfare site, troop assemblies & HQ. pic.twitter.com/KA4SxFgWJC

— Chuck Pfarrer | Indications & Warnings | (@ChuckPfarrer) January 19, 2023
Soledar:
Update from Soledar/Bakhmut, 19 January: all successes the Russians are having are only on Telegram and TikTok – Kiyanyn. pic.twitter.com/llRBu5d6bT

— Dmitri (@wartranslated) January 19, 2023
The BBC has details on the battle for Soledar: (emphasis mine)
Ukrainian forces have acknowledged "stepping back" from the bitterly contested Donbas town of Soledar, captured by Russian forces last week in their first significant victory after many months in retreat. But soldiers have told the BBC they've pulled back in a controlled and tactical move before a planned counter-attack.

Long bursts of automatic gunfire rattled across the grey, stubbled fields on the front line between Soledar and the neighbouring town of Bakhmut, during an intense gun and artillery battle.

"It's quite close. One kilometre," said a tall Ukrainian unit commander named Andriy, peering around the corner of a ruined cottage and towards a dark line of trees to the east.

It was impossible to be sure what was happening. But the sound of automatic gunfire, zinging overhead, in addition to the constant boom of rockets and artillery, suggested that Russian infantry were close. A press officer for the 46th Air Assault Brigade, who was accompanying us on a visit to the area, said the front lines were constantly shifting, unpredictably, sometimes by several kilometres a day.

"We have a tough situation here," Andriy acknowledged, before slipping into a well-disguised command bunker hidden amid the ruins. His team had just received detailed information about a Russian armoured personnel carrier (APC), spotted by a Ukrainian drone. Moments later, there were three loud outgoing blasts from a nearby UK-supplied light artillery piece, used here by Ukrainian forces, and aimed at the vehicle.

"Every day we destroy 50 or 100 enemy people," Andriy claimed.

The fighting in and around Soledar has been some of the heaviest of the war, with Russian forces – spearheaded by the mercenaries and convicts of the Kremlin's Wagner group – reportedly suffering heavy losses but finally succeeding in taking control of the small hill-top town, now a wasteland of flattened buildings and rubble.

Privately, some Ukrainian soldiers have blamed poor co-ordination between different units for the loss of Soledar and have acknowledged that Russia may now be better placed to encircle the far bigger and strategically more important neighbouring town of Bakhmut, to the south.

But the mood among front line units in villages like Paraskoviivka, now just a few hundred metres from Russian positions, appears to be quietly confident. Furious Ukrainian air and artillery bombardments appear to be blocking Russian attempts to move forward both from the north and from the south-western outskirts of Bakhmut.

"It's a controlled situation. I believe in my commander. Sometimes it's really better to take a step back… then after that to make a [counter] attack and crush the enemy. Each day we're destroying enemy positions," said Andriy.
More at the link!
Poland calls Germany's bluff:
Poland's @MorawieckiM has had enough of German procrastination with permitting the supply of Leopard 2 tanks to Ukraine. "Permission is a secondary matter. We will either get it quickly or do what we see fit." The security of all of Europe depends on it, he adds. pic.twitter.com/sI0PUtFGKJ

— Yaroslav Trofimov (@yarotrof) January 19, 2023
Oy vey!
It'd be funny if weren't so grim. https://t.co/ZOyAWhIEyD

— Shashank Joshi (@shashj) January 19, 2023
We welcome the decision of 🇬🇧 to transfer the Challenger 2.And we appeal to 🇬🇷🇩🇰🇪🇸🇨🇦🇳🇱🇩🇪🇳🇴🇵🇱🇵🇹🇹🇷🇫🇮🇸🇪 the states that have Leopard 2 in service-it's time to join to an int. tank coalition in support of 🇺🇦!
We need them to win&restore peace in Europe.More⬇️ https://t.co/7hiXWDCzjw

— Oleksii Reznikov (@oleksiireznikov) January 19, 2023
These videos the Ukrainian Ministry of Defense put out are brilliant information operations:
Western nations wax philosophical about what is and is not a "tank." And so do we, bien sûr. pic.twitter.com/GxOvi7jYRs

— Defense of Ukraine (@DefenceU) January 19, 2023
Estonia ups the ante:
The government decided today to send #Estonia's biggest aid package of heavy weapons so far to #Ukraine.

This takes our total military aid to Ukraine over 1% of our GDP.

The package includes howitzers, grenade launchers and ammunition – what Ukraine has asked us for. 1/

— Kaja Kallas (@kajakallas) January 19, 2023
#Russia also has huge manpower and will continue to mobilise hundreds of thousands.

It has also increased the workload and capacity of its war industry. 3/

— Kaja Kallas (@kajakallas) January 19, 2023
Russian aggression has a price to all of us – a price we pay in euros but Ukraine pays in human lives.

That price would be much-much higher for the whole world if aggression paid off.

More information about Estonia's military aid package: https://t.co/xRAMDK4b8r 5/

— Kaja Kallas (@kajakallas) January 19, 2023
As does Sweden:
Although the precise number of Archers to be sent hasn't been announced, they will be sourced from the 24 that Norway ordered and then cancelled in 2013. They've been collecting dust in a warehouse for the past decade.

— Hugo Kaaman (@HKaaman) January 19, 2023
Denmark:
Wow, Denmark is transferring all of its Caesar artillery pieces to #Ukraine https://t.co/VrS63ArlaD

— Tony Osborne (@Rotorfocus) January 19, 2023
I'm deeply grateful to my good colleague Mette Frederiksen @Statsmin & 🇩🇰 coalition government for an important decision to provide CAESAR howitzers to 🇺🇦. It will greatly increase 🇺🇦 defense capabilities, allow us to oust the aggressor from 🇺🇦 & bring our common victory closer.

— Володимир Зеленський (@ZelenskyyUa) January 19, 2023
Tanks and APCs/IFVs will be critical for Kyiv to retake the rest of its territory, but they may not be enough. Kyiv needs to have superior combined arms capability to breakthrough prepared defensive positions. Hopefully, this change in thinking will extend to other capabilities.

— Rob Lee (@RALee85) January 19, 2023
There is little reason to believe there are prospects for negotiations as long as the Kremlin believes the military situation favors it, which it clearly does right now. Strengthening Ukrainian military capabilities (equipment and training) is the best option for ending this war.

— Rob Lee (@RALee85) January 19, 2023
Great Britain:
FIRE & BRIMSTONE: Britain announces it will send 600 Brimstone missiles to Ukraine. The Brimstone can be fired from from aircraft or ground units, and is capable 'swarming' targets by varying angles of attack and arrival times to overwhelm point defenses. pic.twitter.com/FmodRpRmXF

— Chuck Pfarrer | Indications & Warnings | (@ChuckPfarrer) January 19, 2023
Boizhe Moi!
I swear, this is textbook stuff for classic Soviet army jokes

— Illia Ponomarenko 🇺🇦 (@IAPonomarenko) January 19, 2023
Your daily Patron!
Yesterday I just had no words to write something.
I knew personally almost everyone who was in that helicopter. From the pilots to Mr. Minister. I didn't know the child who was also a victim of this tragedy. But it doesn't matter. May they all rest in peace. pic.twitter.com/joXGYpoXAz

— Patron (@PatronDsns) January 19, 2023
There is no new video tonight at Patron's official TikTok.
Open thread!