No post last night because we had to hit the airport to pick up Joelle's friend Kristen, who is here until Sunday night. Started off with the afternoon with a lunch at Frigates, where I had a delicious conch chowder and a beet salad with shrimp.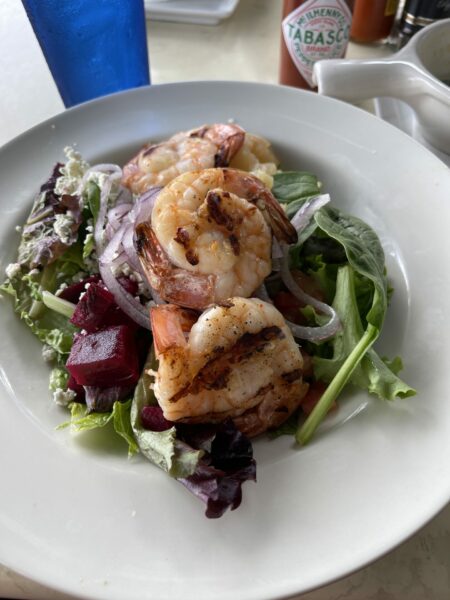 The ladies had grilled mahi mahi and fish and chips. We then headed to the lagoon to see the manatees: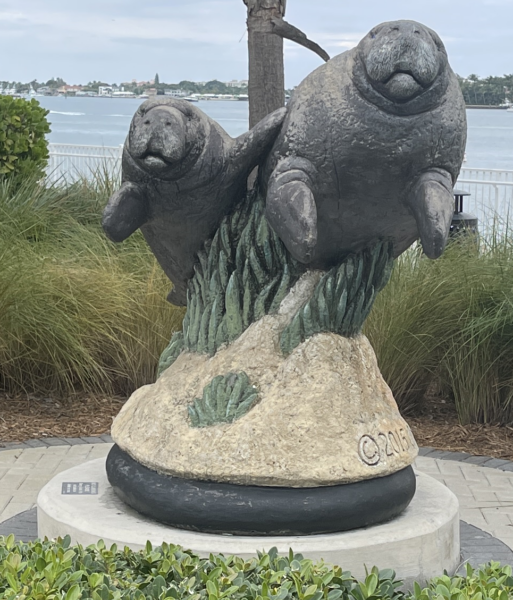 There were a lot more of them than I expected, and while adorable, they don't really do much. I supposed if I had to eat a 100 lbs of seagrass every day I'd be a little bloated, gassy, and lethargic. Hell, I am some days without eating that: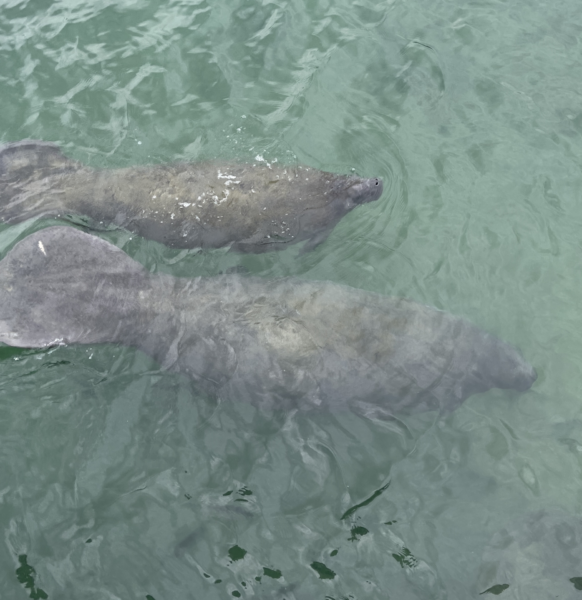 Breyana wanted some refrigerator magnets, so I got her a manatee magnet form the gift shop. After that, we headed to a fancy ice cream joint named Sloan's and picked up a couple of pints (vanilla bean, pistachio, and strawberry). It has a very pink interior and Joelle snapped a photo of our daughter: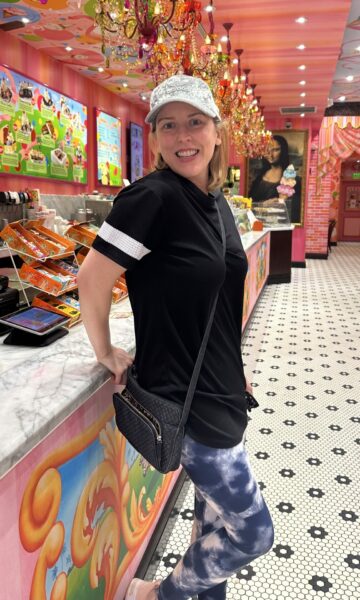 Kristen is much younger than us, so the running joke is that she is our daughter home for the weekend from college. There's a running wager between me and Joelle whether someone is going to ask me if Kristen is my daughter or granddaughter. I'm less than amused with this wager and might throw my cane at her. After all that, we went home and I made some shrimp and chilled it for our salads later, since we thought we should eat light because a pint of ice cream is in our immediate future. The ladies lounged on the porch swing: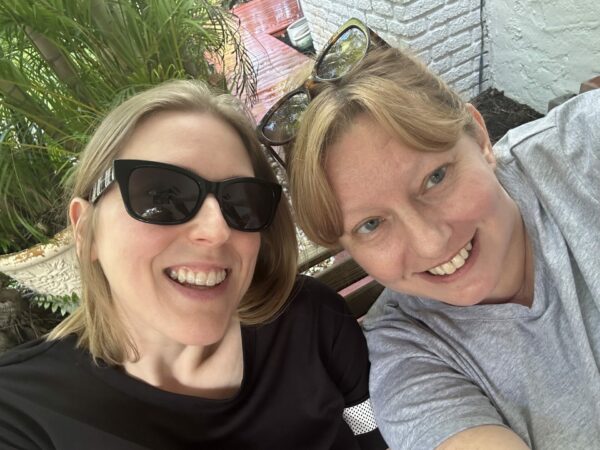 We have a pretty solid division of labors- Joelle picks the itinerary, I set the timetable and make sure we are on schedule, and neither of us is allowed to bitch. This keeps me from having to make decisions, and keeps Joelle from falling into what I call "Joelle Time," which is not tethered to time as we know it and a vague amorphous concept where hours can be lost on the most mundane of activities.
I have been informed the agenda for tomorrow includes a lighthouse visit, visiting Panthers, and dinner at Gratos.