Medium Cool is a weekly series related to popular culture, mostly film, TV, and books, with some music and games thrown in.  We hope it's a welcome break from the anger, hate, and idiocy we see almost daily from the other side in the political sphere.

Arguments welcomed, opinions respected, fools un-suffered.  We're here every Sunday at 7 pm.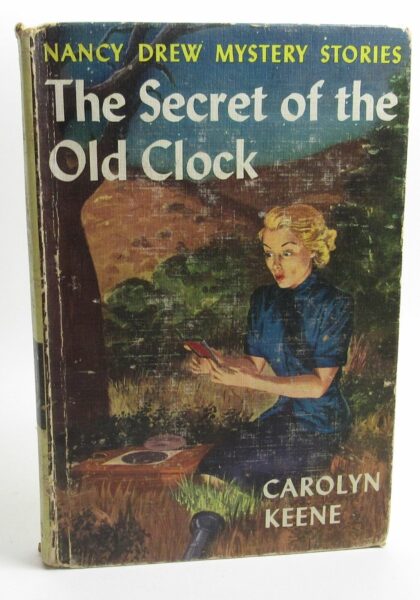 I'm thinking that for tonight's Medium Cool, it might be fun to take a trip down memory lane… and talk about some of the first "chapter books" we read during our formative years.  At my house, with 3 sisters as the only kids, we read Trixie Belden, Nancy Drew, Vicki Barr, and Cherry Ames.
I still remember Trixie Belden giving her chores "a lick and a promise" before she could go out on her adventures, and I have no doubt that my love of mysteries has a lot to do with Nancy Drew.  Girls having adventures – Nancy investigating her mysteries, Vicki Barr was a flight stewardess, Cherry Ames was a nurse; those were our role models.  We had all the books in each series, and I still remember when my mom made us donate our whole Nancy Drew series to the library as we got older.
With all girls in my family, I'm not too much up on the "boy" books other than The Hardy Boys and Encyclopedia Brown.  I'm sure there were more, right?
Did any of you cross the gender lines with any of the adventure books you read?  Gendered books:  good or bad?
What were you reading when you were pretty little?  Did the early books have an influence on the person you became?
If you had kids, what did your kids read at this stage?  Any thoughts to share on that?
What about these days?  Are there still "girl books" and "boys books"?  Are there new adventure series that (hopefully) aren't so clearly delineated by gender stereotypes?  Do the old books hold up well at all, at least in capturing a moment in time?  Or do they seem awful now?
Programming reminder: Since so many of us seem to have been influenced by The Autobiography of Malcolm X, let's plan to talk about the book on Feb 12.  That gives us about a month, in case anyone wants to re-read the book, read it for the first time, or listen to the audio version. For audio book peeps, The Autobiography of Malcom X is available on YouTube for free.  The narrator seems good, too, which is always important to me!
Okay, here we go.