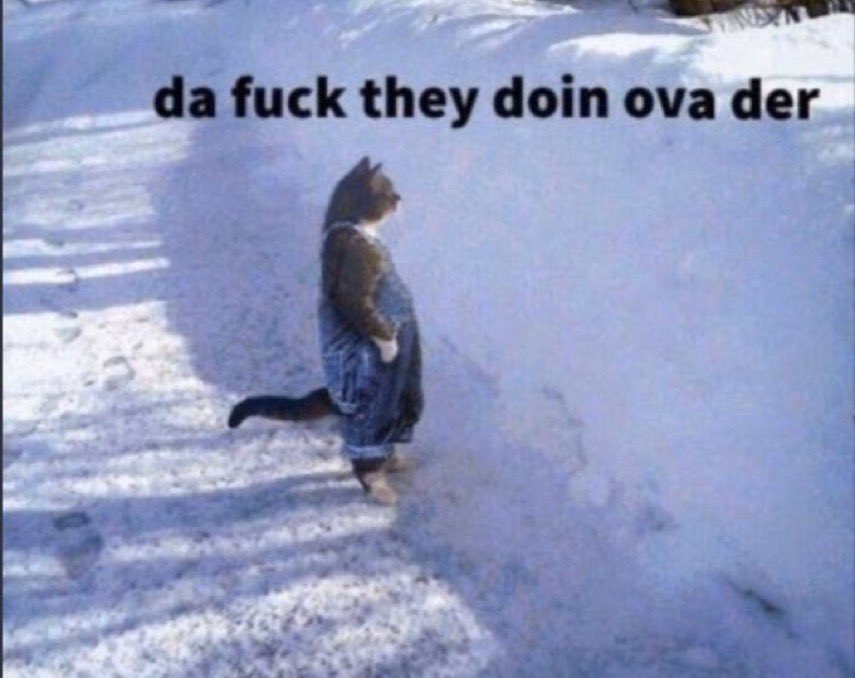 You all just really like to argue, don't you?
I've been offline almost all day today as well. So this will also largely be just a covering the basics update.
Here is President Zelenskyy's address from earlier today. Video below, English transcript after the jump:
Good health to you, fellow Ukrainians!

The first and foremost I want to talk about today is justice. Justice, which, by the way, is one of the foundations of unity.

In a society that feels justice, the unity of people is always stronger.

Today, the Cabinet of Ministers of Ukraine dismissed a deputy minister who was exposed by NABU.

Law enforcers have every opportunity to conduct an investigation and bring the case to the court.

And I want this to be our signal to all those whose actions or behavior violate the principle of justice.

Of course, now the main focus is on defense, foreign policy, and war.

But this does not mean that I do not see or hear what is being said in society at different levels, both at the central level and in the regions.

And this week will be a time for appropriate decisions. These decisions have already been prepared. I don't want to announce them now, but it will all be fair.

I understand what has drawn people's attention. In each situation, we will analyze everything in detail.

The issues related to energy and procurement. The relations between the central government and the regions. Everything related to procurement for the military. And so on.

Society will receive full information, and the state will take the necessary powerful steps.

In addition, our special services are making progress in their work on people who deserve at least sanctions for their activities against Ukraine, its independence and the Ukrainian people. We will take appropriate steps as well.

And this is not something temporary, this is a real response. These are concrete actions. This is what we all expect from our institutions. From the state.

I want this to be clear: there will be no return to what used to be in the past, to the way various people close to state institutions or those who spent their entire lives chasing a chair used to live.

I thank law enforcement officers who protect the law, the interests of the state, and ensure justice!

I am grateful to the journalists who are looking into all the facts and establishing the full picture!

We all have to do our part for our unity. It is by justice that the strength of society and the strength of the state are united.

And one more thing. Today, our friend Boris Johnson visited Ukraine – Kyiv, Bucha, Borodyanka. A man who does not need any special introduction.

Together with him, we talked to students of Shevchenko University.

This is also quite symbolic – exactly on our day, the Day of Unity. Symbolic because the struggle for freedom unites different people, different nations.

And we have really brought our Ukrainian unity, our historical unification, which we achieved in the first hours of February 24, to international relations over the past year.

The free world has united as it has not been united for a long time.

It is very important to maintain unity. We need to do everything we can to keep people who value freedom united and effective.

We are interested in Boris and our other people like him working on issues of supporting Ukraine in the world, on issues of defending freedom.

This is worth remembering for all Ukrainians: the British contribution to our defense is extremely significant.

I thank all British people, absolutely all our friends in Britain, the entire society for it.

I thank Mr. Prime Minister Rishi Sunak for his powerful decisions, for his policies that make the free world stronger.

This is what we all should make this year. A year of justice for Ukraine. A year of unity of all of us for the sake of freedom and victory. A year of strength of Ukraine and all those who value freedom.

I am grateful to each of our warriors: all those who are at the front, all those who help, all those who save!

I thank our partners for their vital support!

I am grateful to everyone who understands that we can only go this way together and only by helping each other. Only honestly and fairly.

Glory to Ukraine!
Here's former NAVDEVGRU Squadron Leader Chuck Pfarrer's most recent assessments of the situations in Kremenna and Bakhmut:
KREMINNA AXIS /1500 UTC 22 JAN/ Explosive Ordnance Disposal (EOD) task elements attached to UKR recon teams continue render-safe operations in the the heavily mined areas surrounding Kreminna. UKR units enter W Kreminna urban area. pic.twitter.com/3tCHK6JapR

— Chuck Pfarrer | Indications & Warnings | (@ChuckPfarrer) January 22, 2023
BAKHMUT /1300 UTC 22 JAN/ In the E. industrial districts, fighting continues along Patrice Lumumba Blvd / H-32 HWY. RU forces have achieved a lodgment in the Bakhmutskty Building / ceramics factory complex & maintain positions in the furniture factory on the N side of the HWY. pic.twitter.com/3nT9GiR9mh

— Chuck Pfarrer | Indications & Warnings | (@ChuckPfarrer) January 22, 2023
Reuters has details on Russia's targeting process:
LVIV, Ukraine, Jan 22 (Reuters) – Russia increased shelling of Ukraine's eastern regions outside the main front line in the Donbas industrial area, officials from the Zaporizhzhia and Sumy regions said on Saturday.

Russia's defence ministry said a recent offensive had put its army's units in more advantageous positions along the Zaporizhzhia front line, a claim Ukrainian military officials called an exaggeration.

Reuters could not independently verify the battlefield reports.

Russian's attacks seek to overload Ukraine's defences and deter Kyiv from retaking territory, officials and analysts say.

"Attempting to study our defence, the enemy has activated artillery fire," Oleksandr Starukh, governor of the Zaporizhzhia region of southeastern Ukraine, said on the Telegram messaging app.

Russia fired on the region 166 times through the day, he said, with 113 attacks aimed at populated areas, killing one civilian. Russia says it does not target civilians.

Countering Moscow's claim of recent advances, Yevhen Yerin, a military spokesperson in Zaporizhzhia, told the Ukrainian public broadcaster Suspilne, "At the moment, they have not captured anything. All their attempts have been repulsed and the enemy has suffered losses."

The Ukrainian military's General Staff said Russia continues its offensive in Zaporizhzhia, increasingly using aviation. It said 25 settlements in the region were affected by Russian artillery fire on Saturday.

Russian forces launched 115 strikes in the Sumy region that borders Russia in Ukraine's northeast, regional Governor Dmytro Zhyvytsky said on Telegram.
More at the link!
The Kyiv Independent's Illia Ponomarenko reports on the loss of Soledar:
The dramatic fight for Soledar, part of the Battle of Bakhmut, is over — although Ukraine's leadership is still reluctant to acknowledge the loss.

As a result of a localized offensive operation in January, Russian forces managed to gnaw through Ukrainian defenses and, after fierce urban fighting, seize what's left of the industrial town of 10,000.

Although fighting in the area continues, The Kyiv Independent sources, as well as international monitors, all fully agree Ukraine doesn't control the town.

It's the first noticeable Russian success since their forces captured Sievierodonetsk and Lysychansk after fierce fighting in June and July.

It is also a massive vanity project for Yevgeniy Prigozhyn, the Kremlin insider in charge of the notorious Wagner Group. And it's a long-desired present for Russian war propaganda, which had been craving for at least some progress to show.

The loss of Soledar is largely the result of relentless human wave attacks exhausting Ukrainian defenses, as well as of crushing knockout blows by regular forces. The setback also indicates long-lasting Ukrainian issues with chaotic command and control and also the lack of centralized approach and coordination in the area.

The lack of artillery and munitions to cope with endless and massive Russian frontal assaults has also played its role – it's given Russian forces a window of opportunity for a resolute strike.

But despite the Russian propaganda presenting the capture of Soledar as a major victory, it's only of tactical significance so far. Russia continues with its attempts to build on the progress and sever the ground lines communications (GLOCs), thanks to which Bakhmut keeps holding on.

The situation in Bakhmut, which became known as the Ukrainian fortress city, has become even more complicated — but it is still not critical.

The Wagner mercenary army has been trying to break through Ukrainian defenses at Bakhmut since at least August.

Even the Wagner, with its no-matter-the-cost storm tactics, has found it hard to reach substantial success in frontal assaults against heavily fortified Ukrainian positions in east Bakhmut.

Russian attempts to perform a pincer movement on the city from the north and the south have been way too long and painful, too. Over the last three months of 2022, the Wagner forces managed to make certain gains south of Bakhmut, particularly in the town of Kurdiumivka, which was seized as late as December.

Cutting Bakhmut's ground lines of communications (GLOCs) is a far more realistic way for Russians to succeed. To achieve it, Russians need to take control of three highways: the E40 (M03) Sloviansk-Bakhmut highway northwest of the city, the T0513 highway Bakhmut-Siversk north of the city, and the T0504 highway running west to Kostiantynivka.

For much of the battle, Russian advances in the area succeeded by just a few dozen or a few hundred meters a day. It took Russia nearly three months to advance by some 4 kilometers and seize Kurdiumivka, a village south of Bakhmut, some 12 kilometers from the T0504 highway.

The situation changed by the beginning of 2023, when regular forces, particularly Russia's elite VDV airborne units, were redeployed to the area. Russian forces detected weak spots in Ukrainian defenses in Soledar — and pounced at them in full swing.

As early as Jan. 5, Russians approached the town from two strike axes, from the north and from the south, forcing Ukrainian forces into a hard-fought retreat to avoid encirclement. Over the next few days, formations with Ukraine's 46th Airborne Brigade, supplemented with artillery and additional armor, managed to somewhat stabilize the situation, but not for long.

After short and fierce resistance in the town's western outskirts, Ukrainian formations withdrew from the last pockets of Soledar around Jan. 12.

Russians continued with their attempts to amplify its success and advance farther northwest and west towards Blahodatne, Krasna Hora, and Pidhorodne, where it did not have any immediate progress. And Ukrainian forces took up a new position on dominant heights west of Soledar along the T5013 road.

As a result, as of Jan. 20, Russian forces established fire control over two out of three supply lines with Bakhmut, namely the road to Siversk and also the junction leading to the Slovyansk highway. Thus the use of these ground lines of communication is either impossible or impeded now.
Much more at the link!
And here's a request from the author of the article above:
Dudes and gals,
if you like what @KyivIndependent does (and I know you do!) please subscribe as our Patreon. Our media outlet exists thanks to popular support from our readers from across the world.
Make sure to support wartime Ukrainian journalism here: https://t.co/ddIRInL2r4

— Illia Ponomarenko 🇺🇦 (@IAPonomarenko) January 22, 2023
The Daily Best has reporting on a Russian campaign plan for the winter/spring offensive:
KYIV—Ukraine is braced for a major new offensive that could begin within weeks. One of President Zelensky's key insiders told The Daily Beast that they expect a looming Russian move to encircle the country with a simultaneous attack on three fronts.

Rustem Umerov, a member of the team negotiating with Russia, said the Kremlin might be preparing for a fresh advance. He said that Ukraine was threatened from many directions but did not specify where the attacks could come from.

"Russians are encircling us from 240 degrees, attacking from the Black Sea, from Belarus and the Luhansk and Donetsk regions," Umerov said.

Russia declared its first victory in the war for months this week, claiming they had taken the salt-mining town of Soledar in Donetsk. There is still some dispute as to whether fighting continues for control of the town but the Russians have clearly made territorial gains—at a huge cost.

Mercenary fighters working for Wagner, Putin's private army, have led the charge on Soledar and the nearby city of Bakhmut. Fighters recruited from Russian prisons were key to the onslaught; The Daily Beast reported that their fearless advances towards near-certain death helped the Russians identify pockets of Ukrainian resistance.

"They are coming from all directions, with three lines of fighting: criminals, private contractors, and regular forces. Their goals are to get rid of their criminals, to test and train their contractors," Umerov said.

Ukrainian intelligence and defense experts believe that it is all preparation for a large-scale ground offensive, bolstered by more recruits to the regular army.

Colonel Oleh Zhdanov, a former staffer in the operational directorate of the General Staff of the Armed Forces of Ukraine, told The Daily Beast that Ukraine's military and intelligence units are tracking the movement of Russian troops in real time.

"We are watching Russia build lots of forces in the Zaporizhzhia region. It looks like they are planning a pincer attack from Kharkiv [in the east] and Zaporizhzhia [in the south] directions, they will attempt to capture all of Ukraine's major defense forces," Zhdanov told The Daily Beast. "We are also watching Russian military constantly moving 10-12,000 men in Belarus [to the north]. They are also reinforcing in the Luhansk and Donetsk regions."

Colonel Zhdanov says there is only one man in the world who knows when the war in Ukraine will end: President Joe Biden. He believes that the war will go on until the White House signs off on all of the additional military firepower Ukraine is requesting.

"President Biden has a detailed scenario of this war in the White House. The sooner we get weapons the sooner we finish the war, but it looks like the U.S. wants Russia to exhaust itself with all of its war efforts," Zhdanov told The Daily Beast. "In Russia they now have a cult of death: on all levels, from propagandists to the Orthodox Patriarch, Russians are called to go and die in this war, as their grandfathers died in previous wars."

According to the most recent polls by the Levada center, the number of Russians who believe the country "should definitely continue military actions in Ukraine" has dropped to 23 percent. And so, Putin is updating his rhetoric. He no longer talks about the "unity" of Ukrainian and Russian peoples. The Kremlin has given up on calling for Russians to die for the ancient Kievan Rus heritage. Instead, they are casting this war as a mighty battle against NATO.On Saturday, his top adviser Nikolai Patrushev said: "The events in Ukraine are not a clash between Moscow and Kyiv; this is a military confrontation between NATO, and above all the United States and England, with Russia."
Much more at the link!
Here's an excerpt – using machine translation – from an interesting article about the German military industrial base and why it is complicating the decision to send Leopard 2 tanks to Ukraine:
Germany's Minister of Defense Boris Pistorius was surrounded by journalists, microphones stretched out towards him. He was to repeat what he had said shortly before in the conference room of the Ukraine support group at the US air force base Ramstein. According to the Social Democrat to his counterparts from more than fifty countries, the government in Berlin has not yet decided whether to approve the delivery of Leopard 2 by other states.

Ukraine needs main battle tanks in order to be able to continue defend itself against the Russian attack. But Chancellor Olaf Scholz hesitates and is therefore under massive pressure from many allies. Pistorius answered the question of why Germany is still not moving with two sentences: There are good reasons for the delivery and good reasons against it. And: All arguments would have to be carefully weighed up.

That sounded evasive, and the criticism was not long in coming. The delivery is urgently needed "in order to stop Russian aggression, help Ukraine and quickly restore peace in Europe," said Latvian Foreign Minister Edgars Rinkevics on Saturday. As a European leader, Germany has a special responsibility in this regard. The CDU foreign politician Roderich Kiesewetter stated that he now sees Germany isolated by the hesitant attitude of the federal government.

USA wants to offer its own tanks

When the American Secretary of Defense Lloyd Austin appeared before the press in Ramstein shortly after Pistorius, he was asked whether Germany was sufficiently involved as a leading power in Europe. Austin could not resist a smile, but then replied that Germany was doing enough and was a "reliable ally." He should know exactly why Pistorius spoke of good reasons for and good reasons against tank deliveries. The reasons for this are military in nature: Without tanks, Ukraine cannot successfully defend itself.

The reasons for this have so far been rather evasively named by the German government. However, there is concern from the German defense industry that the Americans were just waiting to offer Europeans replacements with their own tanks for their leopard delivery. The Ukraine war offers the USA the opportunity, after helicopters, fighter jets and missiles, to gain a foothold in the European arms market with armored vehicles and to displace German competition.

This is supported by the fact that the Americans have not made a secret of their armaments policy interests for decades. In the 1960s, they founded the Defense Security Cooperation Agency, an agency under the US Department of Defense. Their task is to convince states to buy American weapons. The aim is to sustainably bind them to the USA in this way. For the Americans, this has several advantages.

Partners with the same weapons are easier to integrate into US-led military coalitions. By purchasing weapons, they also ensure that the quantities increase and thus costs are reduced. This benefits the Pentagon, which has to pay less for its weapons. Finally, the American defense industry can invest the additional revenue in the improvement and development of new weapons. This not only strengthens their capacities, it also increases "our ability to remain the deadliest military in the world." At least that's what it says on the website of the Defense Security Cooperation Agency.

If Lloyd Austin urges the German government to grant permission to deliver Leopard 2 to Ukraine, then he must also keep an eye on American interests. For the Germans, this is a dilemma. If Scholz gives in, he harms German interests. If he remains hard, he risks losing other areas and thus also harms German interests. How this intricate situation could have happened has to do with German security policy over the past thirty years.

German industry cannot replace Ukraine leopard

Governments all colors cut the budget for the German Bundeswehr. There was hardly any money left for new weapons. The defense companies no longer received orders and had to reduce capacities. Tanks such as the Leopard 2 were no longer manufactured industrially, but in manufactory work. This takes longer and is more expensive. It sometimes took two years from the production of the armored steel to the handover of the vehicle to the customer. But the customers were in no hurry, there was peace. And tanks seemed to be a military discontinued model anyway. Everyone spoke of cyber and drone warfare.

Then came the Russian attack on Ukraine, and suddenly not only the German Bundeswehr, but also other Western forces realized that they had reduced their capacities too much. If they are now to hand over their already too few main battle tanks to Ukraine, they need replacements. Not at some point until the German tank industry can deliver, but immediately. Nobody wants to look bare, as the German army inspector did at the outbreak of war on the 24th. February 2022 for the Bundeswehr.

The German tank industry has an excellent reputation abroad. Krauss-Maffei Wegmann and Rheinmetall have built the best tank in the world with the Leopard 2, but also one of the most expensive (7 to 8 million euros in version 2A7). In NATO and the EU alone, there are sixteen countries that bought the Leopard 2. Some own several hundred pieces, such as Turkey, Greece, Spain, Poland and Finland. Others have only fifty or less, for example Norway, Denmark and Canada.

Arms deliveries as an instrument of security policy

Choosing a tank model is a long-term bond. The training and training of soldiers, the infrastructure for maintenance and repair, the supply of spare parts – all this cannot be changed overnight from one type of tank to another. Once you are in business, you will stay for decades. Conversely, once you get out of business, you stay outside for a long time.

This is not only an economic loss. The sale of weapons secures taxes and jobs for the state and the companies their returns. Above all, arms exports are part of foreign and security policy. Anyone who provides another state with what he equips his own armed forces ensures trust and at the same time economic dependence – and thus gains influence.

For example, a submarine with a damaged propeller can only be returned to use if the manufacturer delivers a new propeller. This allows the country of manufacturer to directly influence the ability to fight the customer state. In Germany, however, arms exports were not considered from this point of view for decades, but from an economic point of view, but above all from an ethical point of view. Politicians from the left-wing spectrum in particular wanted weapons to be exported abroad from Germany at all. They were convinced that this would make the world more peaceful.

The Americans are pursuing a different policy. France felt this two years ago when Australia quickly terminated a contract for the construction of submarines worth 56 billion euros in order to buy American boats. Previously, the US government had concluded a security alliance with the Australian government and Great Britain, which assured the Australians of the assistance of the United States. In return, Australians should buy their weapons in the USA.

Americans play the trust card

From circles of the German defense industry, it is said that the US government has been trying for years to intensify its arms sales in Europe. The business seems to be good for both sides, American weapons are also among the best in the world. But trade also has its price. In January 2022, the Americans agreed with Croatia to deliver 89 used Bradley infantry fighting vehicles, including 22 as spare parts dispensers. The selling price was 130 million euros minus 46 million euros, which was taken over by the US Department of Defense. But what initially sounded like a bargain turned out to be an expensive undertaking. The Bradley are more than thirty years old. Croatia had to buy a complete package including spare parts, maintenance and servicing. Total volume: 630 million euros.

The development in Poland is particularly painful for the German tank industry. Over the past twenty years, the country has bought more than 200 Leopard 2 in Germany. After the Russian annexation of Crimea, the German-Polish relationship deteriorated. The government in Warsaw accused Berlin of a far too uncritical policy towards Moscow. Germany was considered an increasingly uncertain cantonist for Poland, even when buying weapons. In July 2021, Defense Minister Mariusz Blazczak announced that it would buy 250 new and 116 used M1 Abrams main battle tanks in the USA for a total price of 8.85 billion euros. In the summer of last year, Poland also agreed to buy 1000 K-2 main battle tanks in South Korea. The manufacturer will set up a plant in Poland for this purpose. German industry had also applied for the order, but went empty-handed.

Poland is now buying tanks from the USA and South Korea. For Germany, this is also politically painful, because one thing has become clear with the Polish decisions: Germany, the neighbor, is no longer a strategic, no longer a trustworthy partner. These are now the distant USA and the even further distant South Korea.

Representatives of defense companies that want to remain anonymous report that the Americans offer countries that could supply Leopard 2 to Ukraine used tanks as a replacement from their own stock and a long-term industrial partnership. Any country that responds to the American offer can hardly be recovered for the German tank industry. In addition, Berlin's arms policy influence is also decreasing.
Much more at the link! Also, you'll notice that machine translation doesn't seem to fully get German grammar.
Moscow:
Russian state TV discussed the best strategies to be used against the U.S., which included their idea for killing scores of Americans. They named only one American they did not want to kill: Tucker Carlson. Watch:

More in my latest article (linked below). pic.twitter.com/VDngGhmDTz

— Julia Davis (@JuliaDavisNews) January 22, 2023
Putin's Henchmen Threaten 'Tens of Thousands' of Dead U.S. Troops

Some of Putin's top propaganda merchants realize nuclear threats are starting to ring hollow so they recommend slaughtering American servicemen in vast numbers instead.https://t.co/axvYklHWqu

— Julia Davis (@JuliaDavisNews) January 21, 2023
Patriarch Kirill, the head of the Russian Orthodox Church, delivered a sermon marking Orthodox Epiphany in Moscow this week. He spoke to those who wish "to defeat Russia," using the occasion to deliver a threat to the West: "We pray that the Lord admonish those madmen and help them to understand that any desire to destroy Russia will mean the end of the world."

Russia's top propagandists, from former President of Russia Dmitry Medvedev to state TV host Vladimir Solovyov, have been spreading the same not-so subtle nuclear threat far and wide—and yet, Putin's mouthpieces are now worried that the "boy who cried wolf" routine is no longer being taken seriously by their target audience in the West. The dilemma manifested during a live broadcast of The Evening With Vladimir Solovyov. After the lineup of talking heads took turns reiterating that Russia's defeat would mean the end of the world, their agitprop was suddenly deflated by Yevgeny Satanovsky, President of the Institute of the Middle East.

"First of all, our main enemy is certainly the United States. What does the U.S. react to? They react to two things: the threat of physical annihilation and the liquidation of a certain number of military personnel. What we know based on wars in Vietnam and Korea is that several tens of thousands of annihilated American servicemen will cause the public opinion in the U.S. to be severely strained. I will repeat: not several thousand, like in Afghanistan or Iraq, but a certain number of tens of thousands. Who will liquidate them, where they will be liquidated and in what way is completely irrelevant, but this is one of the objectives if we want to influence the American leadership. We have absolutely nothing to lose."

Head of RT Margarita Simonyan described the mood in the country: "In every home, in every kitchen and living room, in every courtyard all conversations are only about what will happen next, how it will all end… I don't see any possible course of events except for the following: first of all, they will not stop. I'm not talking about Ukraine or Zelensky [She is talking about the West]… They will keep raising the stakes to the point that it will cause us pain. Safety of the territory of the Russian Federation will be at issue, not just the newly added territories. I don't doubt that they will do all that they can so that we have to be concerned about the safety of Moscow, or at least seriously thinking about it… This will certainly happen!"

Simonyan concluded: "This can only end with an immediate threat that is voiced and presented, a threat of a nuclear confrontation." She argued that the failure of the West to acquiesce to the list of demands presented by Russian President Vladimir Putin in December of 2021 led to the invasion of Ukraine. Simonyan said that after Putin's ultimatum was made public, she told her friends: "Guys, there will be a big war, for sure. By the end of winter, something very big will happen!"

She claimed that this time, the refusal of the West to back out of its support of Ukraine would lead to even bigger consequences: "It's true that no one will win in a nuclear war, but who needs the world if Russia isn't in it? It was voiced out loud, it was said by Vladimir Vladimirovich Putin!" The head of RT concluded: "I don't see any other outcome… It will be a wrecking ball! It will be all-in! It will be like two planes, flying head-on into one another. Someone will have to back down and something tells me that it won't be us."

Andrey Kartapolov, the head of the Russian State Duma Defense Committee, followed up Simonyan's diatribe by boasting of the Motherland's nuclear might and absurdly claiming that Russia defeated the West in World War II, causing NATO to be "afraid of WWIII." Resorting to grotesque threats, Kartapolov addressed the West with a line from an old Soviet movie: "Don't worry, it won't hurt when we cut your throat. We'll slice just once and you're in heaven… Our victory will take place wherever the Russian soldier will stop—and wherever he stops, from there he will never leave."
More at the link!
You'll notice their remarks about Russia using nuclear weapons? As I've been saying, it was always an influence operation as part of setting the informational portions of the theater of operations.
Britain:
🚁 The UK has provided Ukraine with Sea King helicopters as part of its continued support. The helicopters are now in use and being flown by the Ukrainian Navy.

🎬 Watch past footage of the Sea King in action.

🇺🇦 #StandWithUkraine 🇺🇦pic.twitter.com/eC5p2kwh60

— Ministry of Defence 🇬🇧 (@DefenceHQ) January 22, 2023
Tally Ho:
A good day for MiG-29 flying pic.twitter.com/3lN2AoBWK8

— Ukrainian Air Force (@KpsZSU) January 22, 2023
That's enough for tonight.
Your daily Patron!
We have new video from Patron's official TikTok:
The caption is pretty self explanatory.
Open thread!