I have to say, Tom's photo of the cat on the sled gave me life today. I figured we could use a little more lightness to close out the night.
Poor Scout…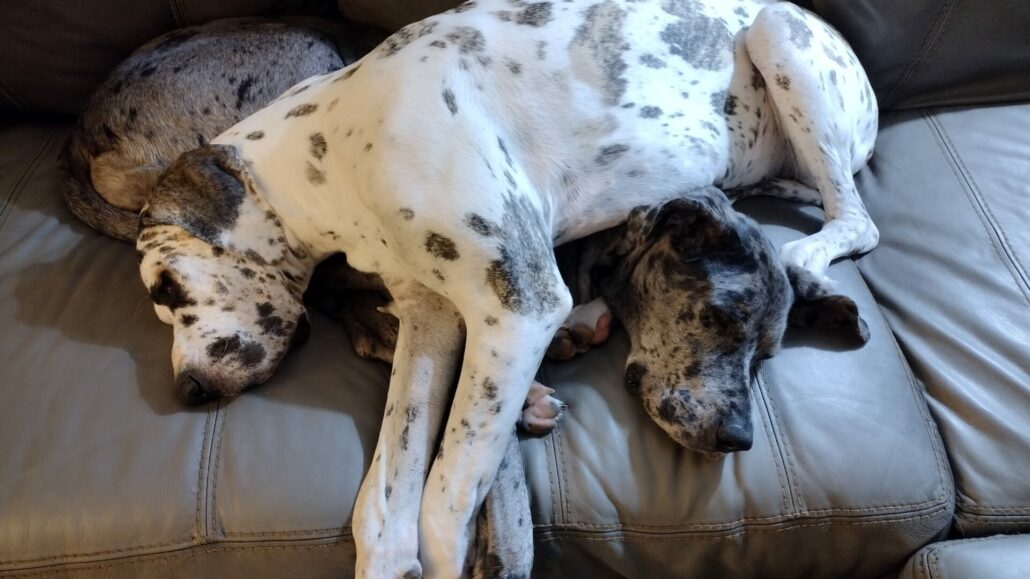 Earlier tonight, I was at the bottom of a pile of fluff:
That's Scout on the right and house panther, Sully, on the left. I was under that pile before I had to kick them off so I could get some work done.
This is an open thread