On the Road is a weekday feature spotlighting reader photo submissions.
From the exotic to the familiar, whether you're traveling or in your own backyard, we would love to see the world through your eyes.
Steve from Mendocino
Having wound up my chronicle of time with Anee-Marie's family in the Basque country, I find myself with a few leftover images of that and nearby areas.  I'm happy that many of you found this story entertaining.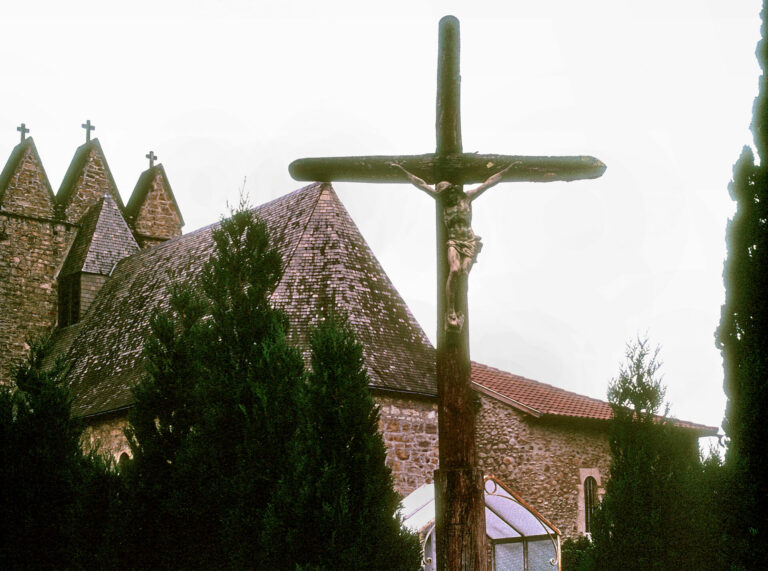 Another Basque church with the three crosses up top.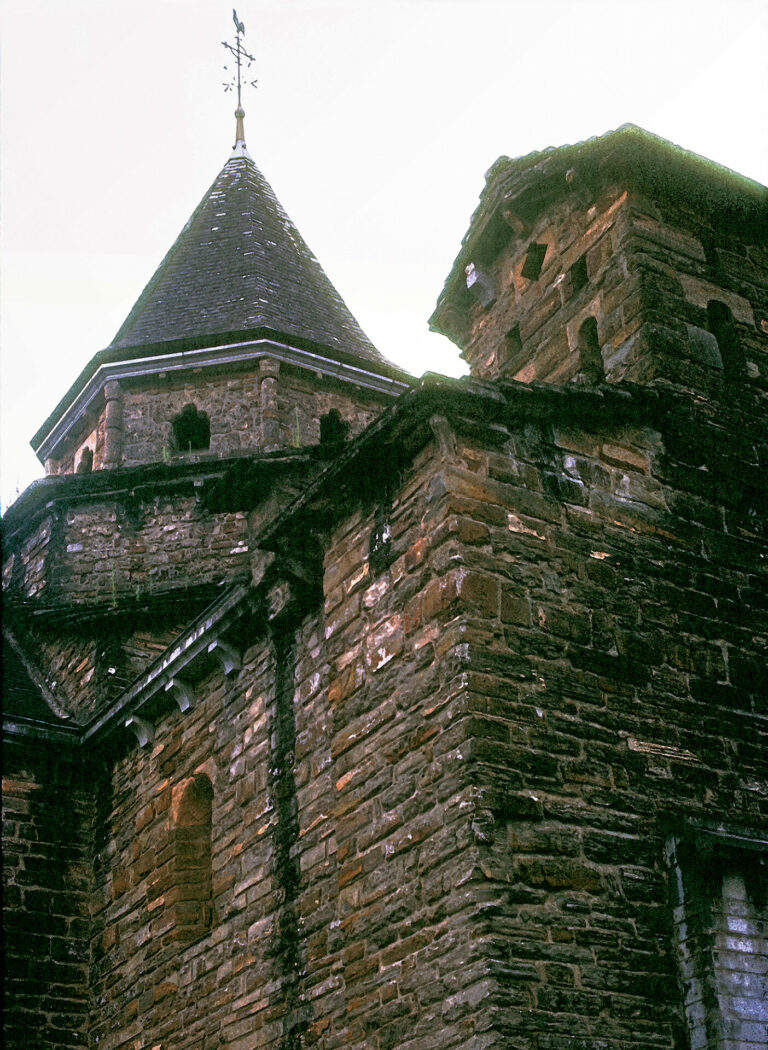 A church in either Béarn or the upper Pyrenees (Hautes-Pyrénées), I don't remember which.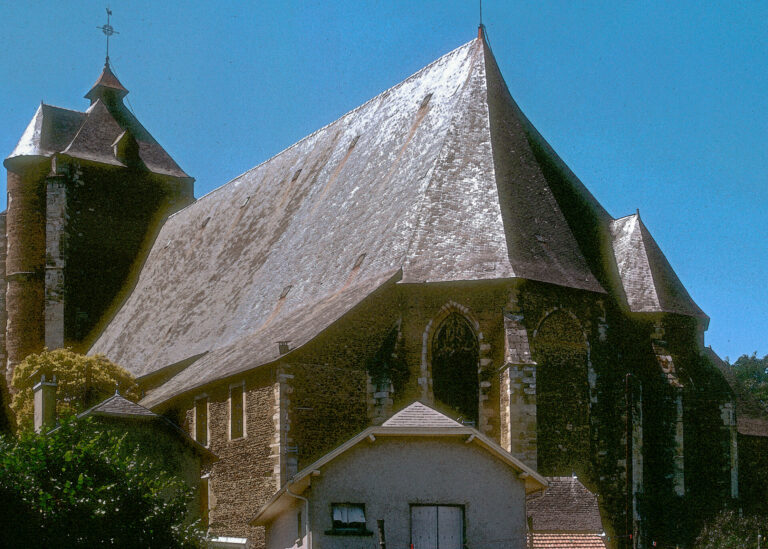 A church in Béarn.  Old churches are nice to look at, even if you have no use for the mythology.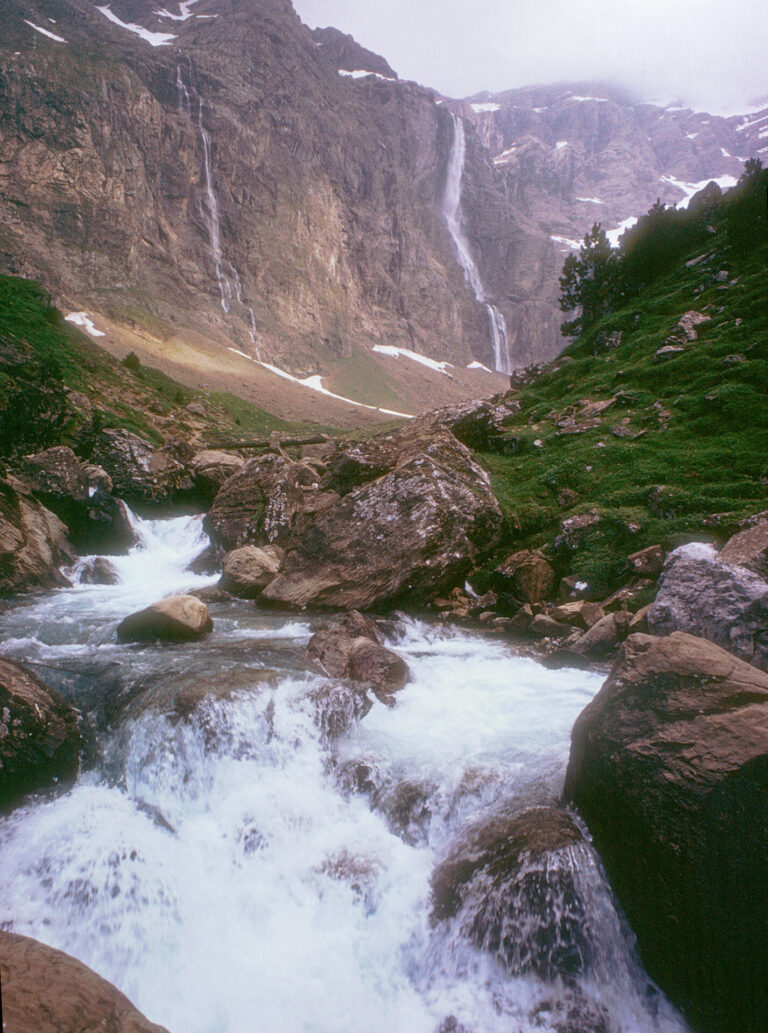 Shell gasoline stations in France used to sell packs of road maps that included a section on sightseeing destinations ranked with one, two, or three stars.  The Cirque de Gavarnie was a three star destination that none of us had heard of and which was a reasonable day trip from Oloron.
I went into a Shell gas station in France once and pulled out my Shell credit card.  They explained that didn't accept those, but all the employees came over to ogle the card.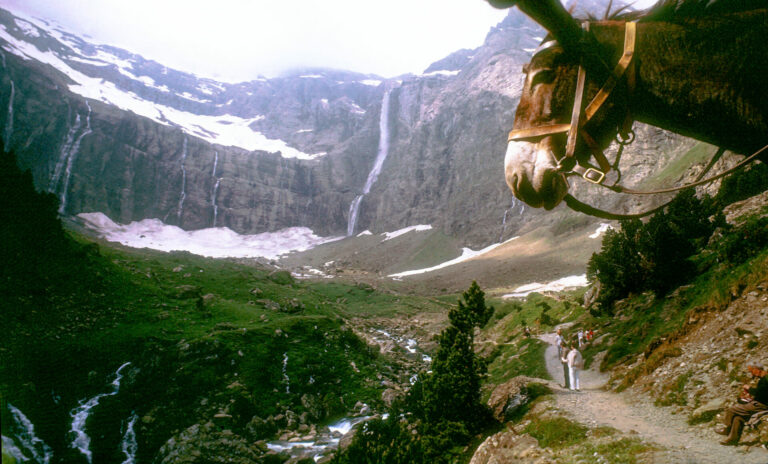 Another photo of the Cirque de Gavarnie.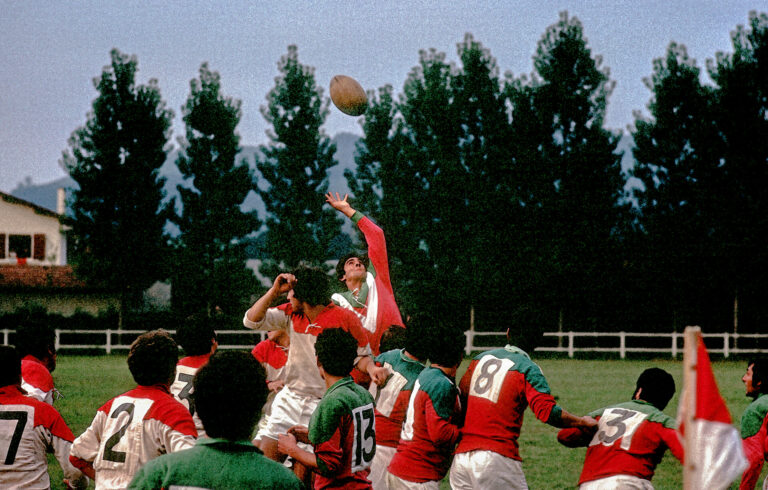 A rugby match at Mauleon.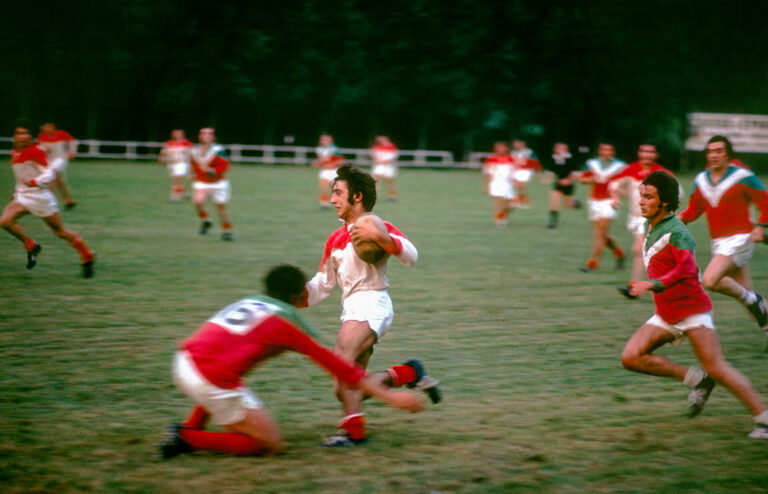 Another photo of that match.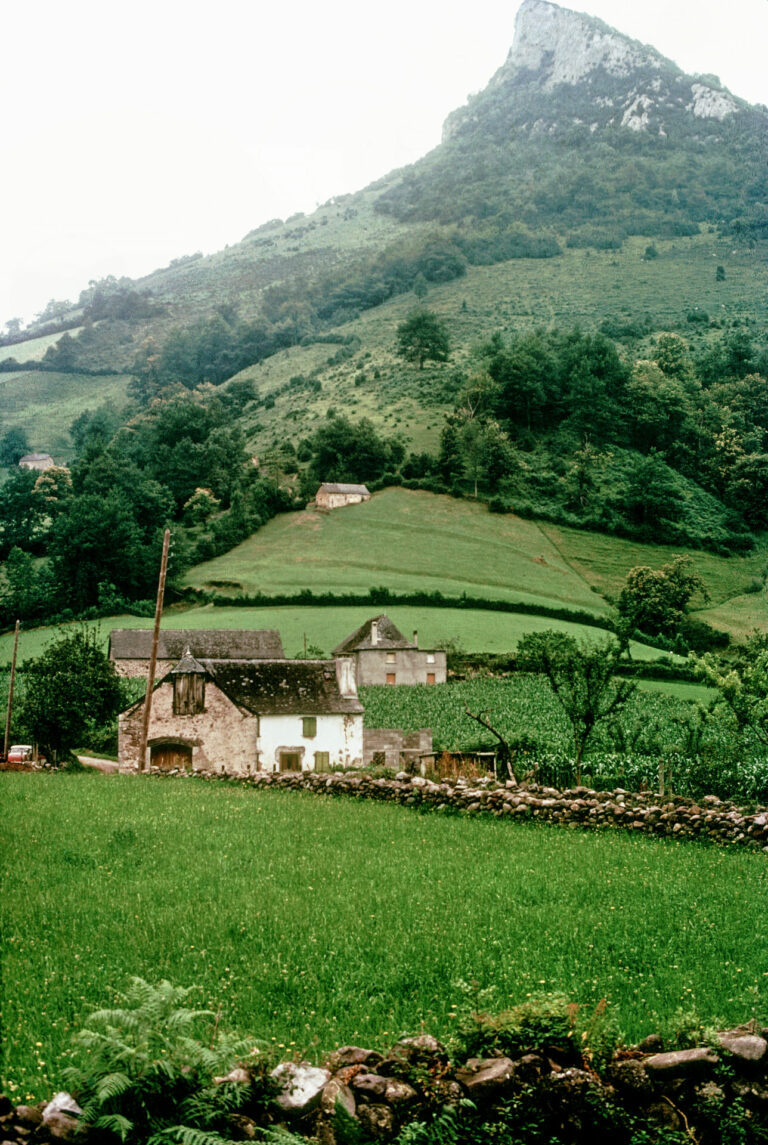 The valley that I wanted to retire to.  I'm sure it would have been a disaster for me for a number of reasons, not least of which all the family that I loved so much would have been gone.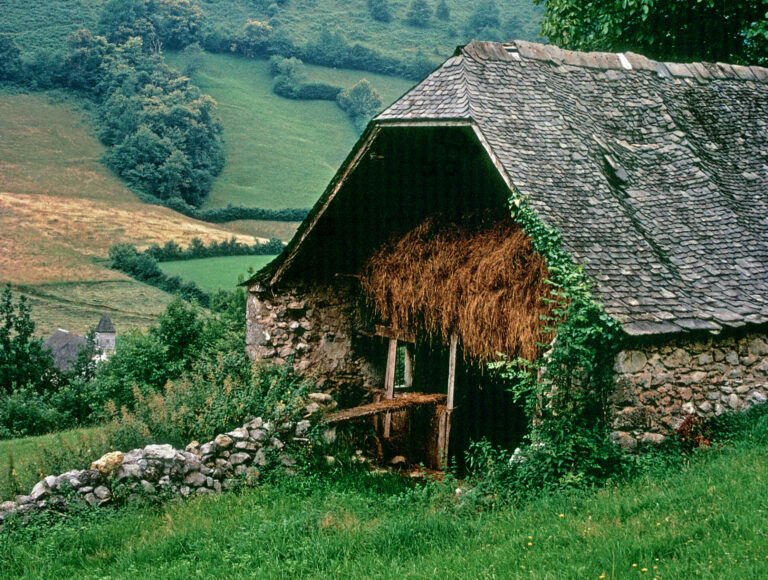 Another shot of that valley.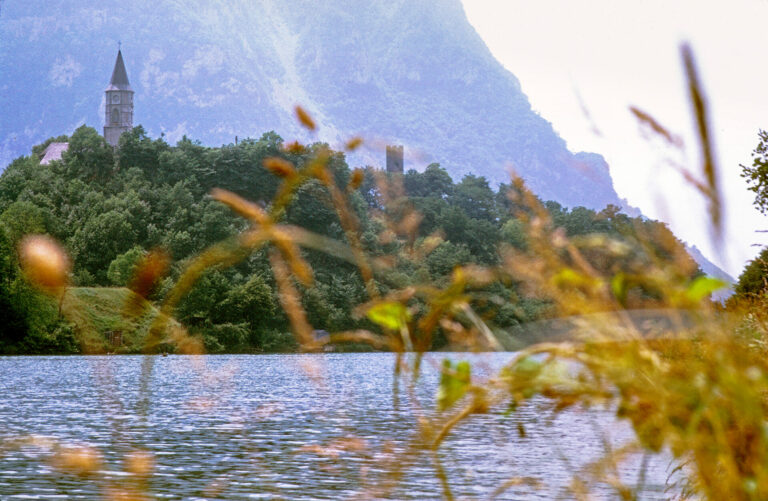 A final church in Béarn somewhere.