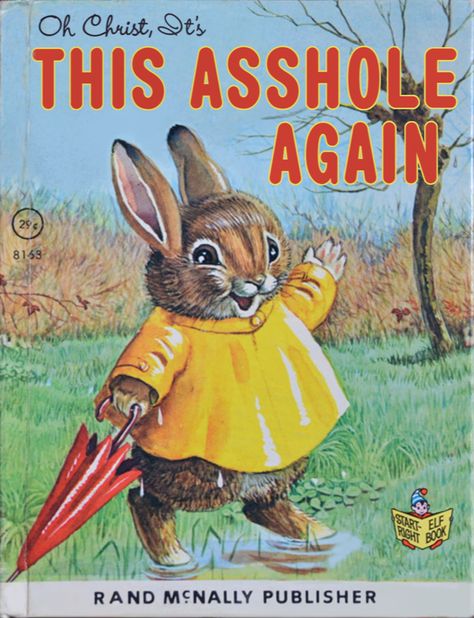 Musk regarding Starlink use by the military in Ukraine: "we are not allowing Starlink to be used for long-range drone strikes." https://t.co/HHLbYhGaKZ

— Christopher Miller (@ChristopherJM) January 31, 2023
It will be a good day when his personal Tesla sets itself on fire and won't release the door locks while he's inside it. I'm also looking forward to watching Chevrolet, GM, Honda, and a bunch of other actual car makers eat his lunch as 2023 proceeds. Both Chevrolet and Honda are coming not just for his battery electric vehicle business, but for everything he's trying to do with solar panels and battery storage/power walls.
The best thing that could happen to him is for the UA Main Directorate of Intelligence to scarf him up and drop him off in occupied Donbas without papers while live streaming what happens to him.
And that's all I have to say about that asshat.
Here is President Zelenskyy's address from earlier today. Video below, English transcript after the jump:
Good health to you, fellow Ukrainians!

A brief report on the day.

We are finalizing our preparations for the Ukraine-EU Summit scheduled for this week. In general, this week will be a week of European integration in every sense of the word. We are expecting the news for Ukraine. We are expecting the decisions from our partners in the European Union that will be in line with the level of cooperation achieved between our institutions and the EU, as well as with our progress. Progress, which is obvious – even despite the full-scale war.

Today I held a long meeting with the international bloc of the government and the Office. We are preparing Ukrainian positions for negotiations with EU representatives.

And very importantly, we are preparing new reforms in Ukraine. Reforms that will change the social, legal and political reality in many ways, making it more human, transparent and effective. But these details will be announced later, based on the results of the relevant meetings.

Today, as in fact every day, I held several meetings with the military and the head of intelligence. We are studying the situation in detail in all major operational directions and in the long term. What the occupier is preparing for, and how we are already responding to Russia's preparations for a revanche attempt.

Our defense and security forces, the Ukrainian government, our partners – all of us are making efforts to ensure that Russia not only fails in regaining ground on the battlefield, but also loses its last hope for aggression in its revanche attempts. Russia's defeat will prevent any alternatives to a lasting and reliable peace. I thank all our partners who support this position of Ukraine.

Today I spoke with Prime Minister of Canada Justin Trudeau. I briefed him on the situation on the battlefield – on the constant assaults in the Donetsk region, on the situation in the south and the existing threats. We discussed how our defense cooperation could be supplemented. We separately touched upon the issue of sanctions and Russia's international isolation.

In particular, I am grateful to Justin for understanding our call to the international Olympic bodies that any concessions to a terrorist state are unacceptable. The Olympic movement and international sport in general must be protected from Russia's usual attempts to politicize sports – we have seen this repeatedly at different times. Now, Russian politicization of sports will inevitably mean justification of terror. This must not be allowed. It is only together that the free world can protect sport from those sports bureaucrats who are willing to turn a blind eye to reality for some reason.

Today I also spoke with Prime Minister of Belgium Alexander De Croo. I thanked him for the powerful defense package that was recently approved. We discussed our cooperation on international platforms, particularly within the UN. We discussed sanctions against Russia and the next sanctions package. We also talked about cooperation in protecting sports and the Olympic movement from propaganda of terror.

And one more thing.

Now there is a certain lull with personnel decisions… But this does not mean that all the necessary steps have been taken. There will be decisions. Those in the system who do not meet the fundamental requirements of the state and society should not linger in their chairs.

I thank each and every one who is defending the state! I thank everyone who is fighting for Ukraine!

I am grateful for every Ukrainian position held at the front!

I am also grateful for every destroyed position of the enemy!

Glory to Ukraine!
Here's former NAVDEVGRU Squadron Leader Chuck Pfarrer's latest assessments of the situations in Kremenna and Bakhmut:
KREMINNA /1325 UTC 31 JAN/ Two RU offensive probes were undertaken during the period 29-30 JAN. The first, north of Kreminna, was repulsed by UKR east of Terny. RU forces retreated with losses. A second RU thrust on the O-0528 HWY was apparently also broken up by UKR forces. pic.twitter.com/CnTCQLcKvB

— Chuck Pfarrer | Indications & Warnings | (@ChuckPfarrer) January 31, 2023
BAKHMUT HOLDS: Russia has stepped up offensive operations against the city, registering costly gains south of the urban area and threatening important supply routes. But Ukraine's troops maintain a stubborn and wily defense.https://t.co/lR41mQZx94

— Chuck Pfarrer | Indications & Warnings | (@ChuckPfarrer) January 31, 2023
German howitzer PzH 2000 operating in dawn hours near Bakhmut. It's highly efficient and accurate and is definitely in heavy demand. Hope to see more soon.

💣 43rd Separate Artillery Brigade pic.twitter.com/PxyGIRjpXF

— Maria Avdeeva (@maria_avdv) January 31, 2023
Make it hot!
Destruction of the command post and ammunition of Russians by Ukrainian servicemen of the 28th brigade together with aerial reconnaissance of the 4th brigade https://t.co/wbEjiBMEn1 pic.twitter.com/K0V5Ege9Ks

— Special Kherson Cat 🐈🇺🇦 (@bayraktar_1love) January 31, 2023
Kharkiv:
Boris the cat proposes to rename the street from Pushkinska to British Street. Lovely. pic.twitter.com/hAGeXZt0ny

— Maria Avdeeva (@maria_avdv) January 31, 2023
Kharkiv is also under air raid alert:
Went out to meet a friend when the fourth air raid alarm since morning started. Kharkiv downtown is plunged into darkness. Messages of shelling around Kupiansk began popping up. Russian goal is to terrorize and threaten, but in reality people are only getting stronger. pic.twitter.com/pBTYnqNmM2

— Maria Avdeeva (@maria_avdv) January 31, 2023
If you want to try to follow what the Russians are doing where their aviation platforms, Olga Honcharenko in Odesa, Ukraine tracks Russia's ultra-high frequency aviation comms. As soon as they start squawking, she starts tweeting. When she tweets that a plane is pushing static on its net, then an attack is inbound. For instance, this one from 26 JAN 2023:
Russian strategic bomber combat voice net 9163 kHz USB
Transmitter's static noise is active. Combat mission is coming/ongoing for the time being in silence

— Olga Honcharenko (@olga_pp98) January 26, 2023
Vuldehar is holding!
2/6 The enemy hasn't reduced the number of assaults, however, the quality of assaults has dropped significantly for two reasons:
– weather conditions
– high casualties

— Tatarigami_UA (@Tatarigami_UA) January 31, 2023
4/6 a Large number of reserves in the Vuhledar area indicates that the enemy doesn't plan to give up on assaults or attempts to siege Vuhledar.

— Tatarigami_UA (@Tatarigami_UA) January 31, 2023
6/6 It's likely that the enemy will resume assault as soon as the weather conditions will allow, and losses will be replenished with mobilized and volunteers.

— Tatarigami_UA (@Tatarigami_UA) January 31, 2023
Moscow:
The creator of Rybar channel who now has a live TV program admits that Russian VDV forces lost 50% of personnel by September last year. pic.twitter.com/erKY6EMqiB

— Dmitri (@wartranslated) January 31, 2023
Awkward…
For you logistics enthusiasts:
Just as the weapons have changed the course of the war, so has the war impacted the companies that build the arms — and tested their limitations.

Story w/ truly fab team: Steff Chávez @alexandraheal @ian_bott_artist @sam_learner @inari_ta @nikasamborskahttps://t.co/z2wLrSj3xA

— Sam Joiner (@samjoiner) January 31, 2023
The Financial Times also brings us reporting that the EU and its member states are not aligned in regard to Ukraine's ascension to EU membership:
EU member states have warned Brussels against giving Ukraine an unrealistic expectation of rapidly joining the bloc, ahead of a summit in Kyiv where Volodymyr Zelenskyy is pressing for progress on accession and reconstruction.

Zelenskyy is due to host his EU counterparts Ursula von der Leyen and Charles Michel this week, where he is expected to lobby for the country's EU membership, the use of frozen Russian assets to fund Ukraine's reconstruction and a legal mechanism to prosecute Russians for war crimes.

Senior diplomats from EU capitals are concerned that unfeasible Ukrainian expectations — including EU accession by 2026 — have been encouraged rather than tempered by Brussels' top officials.

"No political leader wants to be on the wrong side of history . . . Nobody wants to be blamed for not doing enough," said one senior EU diplomat. "So they tell them it's all possible."

But while some central and eastern European member states have championed Ukraine's demands, other northern and western capitals worry about how its large, poor population and vast agricultural sector could be integrated with the EU.

European Council president Michel said this month that "no effort" should be spared to "turn this promise into a reality as fast as we can". "Ukraine is the EU and the EU is Ukraine," he told Ukraine's parliament.

That rhetoric has created expectations in Kyiv that it deserves special privileges and a rapid entry into the bloc. Ukrainian prime minister Denys Shmyhal has said he envisages a two-year timetable.

"There is not going to be a fast-track path for Ukraine's EU membership," said a second EU diplomat. "There is a risk that rhetoric clashes with reality."

Multiple member state officials told the FT the commission needed to make clear to Ukraine that there were huge hurdles ahead of beginning formal accession negotiations, which themselves can take a decade or more.

"That gap [between promises and reality] has been growing for some time. And we are getting to the point where it's too wide," said a third EU diplomat. "They appear to believe that they can just become a member tomorrow. And that's obviously not the case."

"Von der Leyen and Michel might be outcompeting each other on who can show themselves to be more pro-Ukrainian," said one of the EU diplomats.
This is one of the reasons that you've seen Zelenskyy and his administration start cracking down on corruption despite a war going on all around them. That is a good thing in and of itself. However, these various anonymous EU diplomats and leaders seem to be missing a couple of important items. The first is that once the war is over and reconstruction begins, let alone once it is completed, Ukraine is going to be very different in terms of its economy and its infrastructure. I don't expect that Ukraine will stop being an agricultural powerhouse, but I do expect that a lot of new industries and business sectors will emerge. The second is that as is going to be the case with NATO, the EU is going to need Ukraine more than Ukraine will need the EU. And I'm not talking in terms of Euros in and Euros out. Right now Ukraine is defending all of Europe. Sure, the EU and NATO member states and non-EU and non-NATO member allies and partners like Australia are sending material, equipment, supplies, and money, but where the rubber meats the road the Ukrainians are doing the work. For all the Russian delusional rhetoric that this is a NATO war against Russia, the truth is this is Ukraine being reforged and then tempered in its defense against Russia's genocidal re-invasion. EU diplomats can hem and haw and tut tut all they want, but the simple truth is Ukraine has placed itself between Scylla and Charybdis to protect the Argo, which in my use of the metaphor is the EU and the rest of Europe.
That's enough for tonight.
Your daily Patron!
I'll just stand there and wait F-16 pic.twitter.com/KXf9WsAvxR

— Patron (@PatronDsns) January 31, 2023
And here's a new video from Patron's official TikTok!
The caption machine translates as:
This dance seemed to have been created for me 😁 #shakirachallenge
Open thread!