So…it's by now very well established that I am a lousy front pager. I will remain so at least through March, as I have truly got to push the latest MS of my desk by then. Which means no posts 'til then that require my little grey cells to exercise themselves much at all.
But that doesn't mean no posts at all, amirite?
The long-memoried of y'all will remember that I am a roast chicken fanatic.  It is my comfort food, and a staple of the menus in my corner of the Hub of the Universe.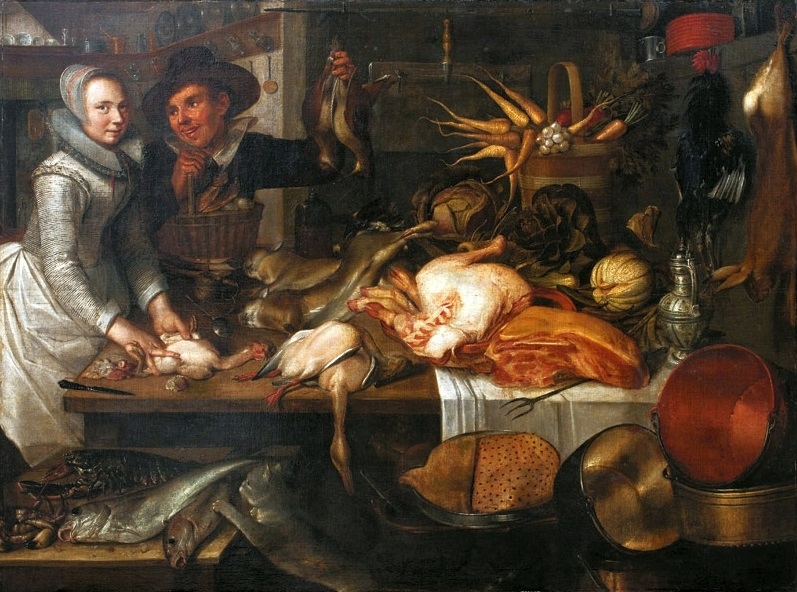 Over the years I've posted several of the variations that have made it into the rotation–and just a few days ago, I found one more. It's really good, and I thought I should share.
It comes from Yasmin Khan's Ripe Figs cookbook.  I'm slowly working my way into it; everything I've cooked so far from there has been lovely. (The sheet pan sumac flavored chicken thighs are an incredibly easy weekday delight, for example.)  Last Thursday I got to this recipe, a spatchcocked roast bird with a simple and really good liquid rub under and over the skin.
Uncharacteristically, I followed the recipe almost to the letter this time out (omitting the salad)–just used a mixture of smoked paprika (pimenton) and ordinary sweet paprika. The baking powder move was new to me.  It seemed to work–or at least do no harm.  As the many cooks of Balloon Juice already know, spatchcocking and flattening is another good trick to ensure the breasts and leg quarters cook at the same rate. (I'm also a fan of splaying the legs to achieve the same result–which is the way to go if you want to stuff anything into the cavity.)  Next time out I might add some Aleppo pepper instead of or in a mix with the black pepper.
And finally–the real secret, of course, is to use a good chicken.  Here in the Athens of America, our take-a-second-mortgage-out-at-the-door butcher shop, Savenors, (Julia Child's local, IIRC) sells Giannone birds from Canada that are excellent. Surprisingly, given the venue, this is the one item in the meat case that isn't insanely priced (info of value only to fellow locals…).  Even at the price for a premium chicken (now up to $4.75/lb for these), my wife and I get four suppers and enough breast meat left over for one lunch sandwich, so it's a luxury, but not a crazy one.
Anyway–the result was a delightfully flavorful bird–a really nice mixture of eastern Med. flavors and the bass note of roast fowl.  Highly recommended.
The thread is open, but maybe a focus on the one foodstuff or dish that most comforts and/or delights you?….
Image: attr. to Jacob Mathan, Kitchen Scene, 1625. Something's cooking there; not sure it's limited to dinner.