Best description I have heard yet to describe the craziness of weaponizing government by creating a committee to investigate the weaponizing of government.  Just perfect!
It's Like Al Capone Investigating Eliot Ness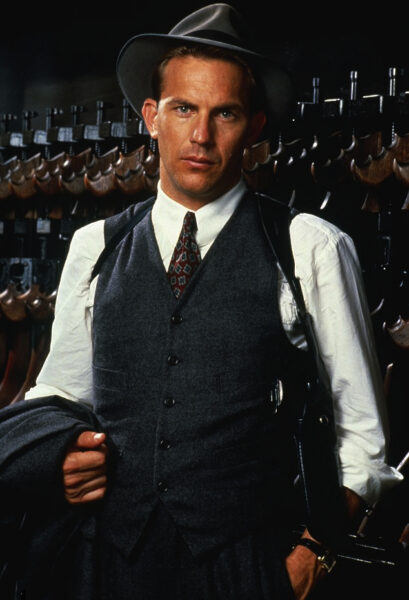 That's how upside down and backwards things have gotten.  I heard that phrase on an episode for the Talking Feds podcast, but I can't attribute it to a particular person or a particular episode because I fell asleep while listening to the podcast and I have no idea what episode it was or who was speaking when I woke up.
I learned some other stuff, as well.  I knew the Rs weren't going to use the Ethics committee to do anything about actual ethics issues, like walking ethics violation George Santos, but I did not know that they are actually not even going to have an ethics committee.  Well, that's not exactly true, if I heard correctly, they won't get rid of the committee but there won't be any members on it.  WTF?  If anyone knows more about the details of that, please share the scoop in the comments.
Hypothetical question:  If we had a post dedicated to all the horrible things that R members of congress want to use their power to say or do, and if each thing got its own comment, and no other comments were allowed, would we reach a TBogg unit?  I think the answer yes, absolutely, easily!
Bonus tweet that made me laugh.  It's hard to beat funny and true.
Marjorie Taylor Greene looks like someone you record on your iPhone while she yells at a service worker. https://t.co/YVFKLGkx8Y

— Emily A. ☮️ (@emzorbit) February 8, 2023
The mating call of the furries. #SOTU #sotu2023 pic.twitter.com/MV0o7dUndj

— Lizz "Insufferable Wench" Winstead (@lizzwinstead) February 8, 2023
Posted without comment.
I wonder which staffer had to pick this dress up from Sinema's dry cleaner. https://t.co/pm5cQ6efWW

— Emily A. ☮️ (@emzorbit) February 8, 2023
I try to never post more than 3 tweets in a post, but I couldn't help myself after I saw this one.
My buddy @moodyfoodiedude found Kyrsten Sinema's inspiration for her outfit pic.twitter.com/x5elC01y2H

— Wu-Tang is for the Children (@WUTangKids) February 8, 2023
Open thread.