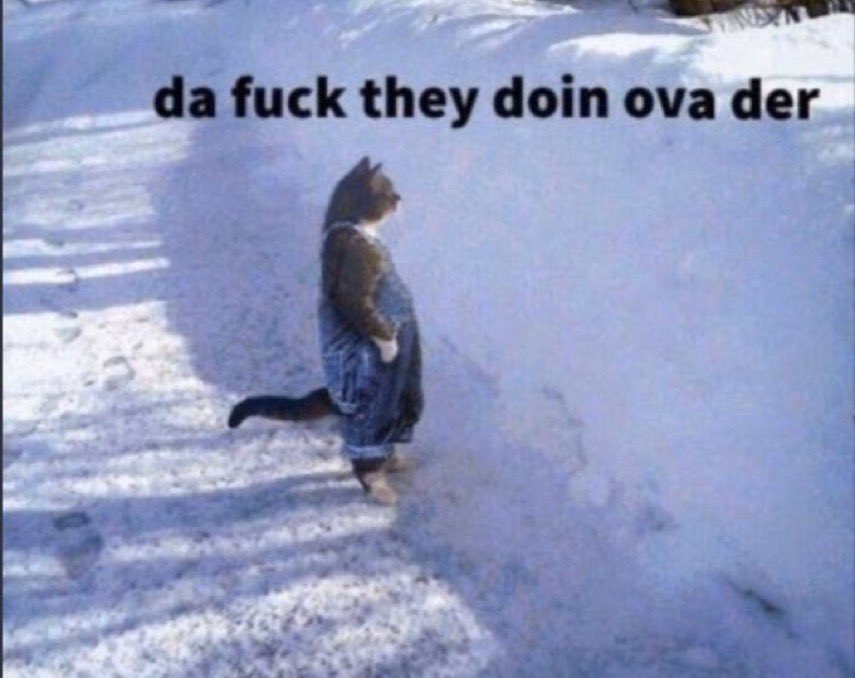 I apologize for the delay in getting this posted tonight.
Because I was swamped yesterday, I didn't get a chance to get in that the government of Moldova had come apart. Moldova has, unfortunately, been close to unadministratable for the better part of the past year. It is not because the governing majority doesn't have a majority. Nor is it because they don't know what to do. It is because they are in a precarious position economically, regionally, and strategically. It also doesn't help that the leader of the opposition, who is a former president, is a wholly owned subsidiary of the Kremlin. The BBC has the story:
Moldova's government has collapsed and its pro-EU prime minister has stepped down after 18 months of political and economic turbulence.

Europe's poorest country was struggling with "multiple crises", outgoing PM Natalia Gavrilita said on Friday.

With the war raging in neighbouring Ukraine, Moldova has been facing inflation, high energy prices, a refugee influx and Russian aggression.

The news came just hours after Russian missiles flew over Moldovan airspace.

Announcing her resignation on Friday, Ms Gavrilita said that when her government was elected in 2021, no one expected it would have to manage "so many crises caused by Russian aggression in Ukraine".

Moldova is precariously close to the war – it shares a 1,222km (759 mile) border with Ukraine, and has suffered greatly from the fallout of Russia's invasion.

"I took over the government with an anti-corruption, pro-development and pro-European mandate at a time when corruption schemes had captured all the institutions and the oligarchs felt untouchable," Ms Gavrilita said at a news conference.

"We were immediately faced with energy blackmail, and those who did this hoped that we would give in," she said, referring to the Kremlin.

An energy crisis was sparked last year when Russia suddenly reduced its gas supplies to Moldova, which relied 100% on Russia for gas. It caused inflation to skyrocket and there was public unrest over the high energy costs.

President Maia Sandu thanked Ms Gavrilita for her "enormous sacrifice and efforts to lead the country in a time of so many crises".

"We have stability, peace and development, where others wanted war and bankruptcy," the president said.

She has already nominated her former defence adviser Dorin Recean – who is also pro-EU – as the next prime minister. The Moldovan parliament will vote to confirm his nomination next week.
ABC News has more:
CHISINAU, Moldova — Moldova's president tapped her defense and security adviser, pro-Western economist Dorin Recean, to succeed Prime Minister Natalia Gavrilita who unexpectedly resigned Friday, 18 months into a tenure sorely tested by the war in neighboring Ukraine.

President Maia Sandu told a news conference that members of Gavrilita's ruling Party of Action and Solidarity, or PAS, accepted her choice of Recean as the new prime minister.

Recean, 48, who served as interior minister between 2012-2015, will have 15 days to form a new government to present to Parliament for a confidence vote. PAS has a majority in Parliament.

"I know that we need unity and a lot of work to get through the difficult period we are facing. The difficulties of 2022 postponed some of our plans, but they did not stop us," President Sandu said, adding that in 2023 she wants to focus on revamping key areas such as Moldova's economy and justice sector.

Since Russia invaded Ukraine nearly a year ago, Moldova, a former Soviet republic of about 2.6 million people, has sought to forge closer ties with its Western partners. Last June, it was granted European Union candidate status, the same day as Ukraine.

Recean said he would "proceed immediately" with setting up a new government and that his main focus will be to introduce "order and discipline" in Moldova's institutions, breathe new life into the economy and ensure peace and stability.

Following her resignation, Gavrilita, a 41-year-old economist appointed prime minister in August 2021, told a news conference that her government "would have been able to move forward more and faster" had it garnered the same support and trust domestically as it did from other European countries.

Gavrilita's premiership was marked by a long string of problems. These include an acute energy crisis after Moscow dramatically reduced supplies to Moldova and skyrocketing inflation in the wake of the war in Ukraine. Compounding that has been missiles from the war that have traversed its skies and missile debris that has been discovered on its territory.

She also said that no one expected her government "would have to manage so many crises caused by Russian aggression in Ukraine."

"I took over the government with an anti-corruption, pro-development and pro-European mandate at a time when corruption schemes had captured all the institutions and the oligarchs felt untouchable," Gavrilita said. "We were immediately faced with energy blackmail, and those who did this hoped that we would give in."

"The bet of the enemies of our country was that we would act like previous governments, who gave up energy interests, who betrayed the national interest in exchange for short-term benefits," she added.
Opposition leader Igor Dodon tried to flee Moldova, where he is facing charges, at the end of January. MSN has the reporting:
Moldovan prosecutors have asked the Supreme Court to place former president Igor Dodon under house arrest, accusing him of attempting to leave the country with forged documents related to a fake medical treatment for his son.

Dodon is being investigated for alleged passive corruption. He is suspected of accepting illegal financing for his Socialist party from organised criminal groups.

He was allowed by the Supreme Court of Justice to travel abroad between January 28 and February 5 on the grounds that he must accompany his youngest son to post-COVID rehabilitation treatment.

However, the doctor who prescribed to Dodon's son rehabilitation treatment in Romania admitted that he did not know the patient and signed the papers at the request of a colleague.

On January 19, Dodon and his lawyers filed a petition at a court hearing to allow Dodon to travel to Romania, where his son was supposed to undergo the post-COVID rehabilitation.

Dodon presented the doctor's recommendation to the court but six days later the doctor admitted he never saw Dodon's son — meaning that the medical recommendation is void.

"On January 25, the doctor stated that he did not know this patient and put a seal on the referral at the request of a colleague who always consults the Dodon family and has close relations with them. She is the wife of the municipal councillor of Chisinau, a member of the faction of the party in which the accused is a member," the prosecutor's office said.

At the same time, the doctor noted that the procedures indicated in the recommendation do not have to be carried out abroad, since they are also available in Moldova, and there are no such recommendations in the national clinical protocol for the treatment of COVID.

In this regard, on January 26, prosecutors seized documents and IT equipment as evidence of the production, storage, sale or use of official documents.
This is all in addition to the corruption charges he was already facing. The Guardian has the details from last May:
The head of Moldova's pro-Russian opposition party, former president Igor Dodon, has reportedly been detained on corruption charges, in a move likely to anger the Kremlin.

State television channel Moldova 1 and Russian state news agency RIA both reported the detention, citing senior anti-corruption prosecutor Elena Cazakov.

Photographs showed members of Moldova's Information and Security Service escorting Dodon to a van after he was detained at his house in the capital, Chisinau.

Cazacov did not identify the detainee but said the investigation focused on suspected acts of "illicit enrichment, passive corruption, illegal party financing and (treason), which have taken place since 2014."
More at the link!
President Zelenskyy's address, both video and English transcript, are after the jump:
Dear Ukrainians!

Today, I started the day by visiting the Turkish Embassy. With condolences to the Turkish people after the terrible earthquakes. As of now, more than 21,000 dead are known. Debris removal continues. And, unfortunately, the death toll may be higher.

The team of the State Emergency Service of Ukraine is currently working in Türkiye, helping with debris removal. The Embassy of Ukraine is finding out all the information about Ukrainians who could stay in the disaster zone.

We share the pain of the Turkish people. And we wish all those affected a speedy recovery.

In the afternoon, I held several meetings with representatives of the defense sector and law enforcement agencies.

The topic is common to these meetings. It is the strengthening of the public institutions of Ukraine and the protection of institutions from any attempts from outside or inside to reduce their effectiveness and efficiency.

This applies to various areas: both personnel policy, interaction between public institutions, and the clarity of how the public structures work.

For example, at a meeting law enforcement officers presented a report on the detection and blocking of shadow schemes at customs. You have seen during these weeks appropriate investigative actions and detentions.

The Security Service of Ukraine, the State Bureau of Investigations, and the Prosecutor General's Office have achieved significant results in protecting our country from those who worked for the aggressor state. There will be corresponding steps by the National Security and Defense Council, continuing our line of defense of the state.

And all this activity is not only these or other episodes or these or other criminal proceedings. Not only what concerns certain individuals. And what concerns institutions. The state will continue modernizing the institutions, their processes and procedures. The clarity in the work of the public structures should be guaranteed not only by what depends on the people but also by the creation of transparency and accountability functionality.

And I want to thank all the workers of our defense and security sector and all law enforcement officers who care about the state, who strengthen the state with their work, and who not only suggest how to enhance Ukrainian institutions but also give results in such strengthening.

Of course, I want to thank our defenders of the sky for the result today. For another page of success in defending our state from Iranian drones used by Russia.

I would especially like to mention the fighters of the 160th Odesa, 208th Kherson anti-aircraft missile brigades, and the 302nd Kharkiv anti-aircraft missile regiment. Thank you guys!

Thank you to all our soldiers for the latest results that Ukraine needs in terms of resistance and repelling enemy assaults in Donetsk region – near Bakhmut, Avdiyivka, and other directions. Thank you to the soldiers of the 80th Separate Mountain Assault Brigade, the 5th Separate Assault Regiment, the border guards, and the National Guardsmen, who are fighting together in Donetsk region.

Air reconnaissance and intelligence, aviation, mortars, gunners, infantry, tankers, and anyone and everyone who helps. Thank you all!

Glory to all who make Ukraine stronger, the enemy weaker, and our victory closer!

Glory to Ukraine!
Here is former NAVDEVGRU Squadron Leader Chuck Pfarrer's most recent assessment of the situation in Bakhmut:
BAKHMUT AXIS /2120 UTC 11 FEB/ RU continues attempts to cut Lines of Communication and Supply (LOCS) into Bakhmut. RU has consolidated a salient N of Krasna Hora, threatening the M-03 HWY. UKR air defenses downed a Russian Su-25 strike aircraft. pic.twitter.com/TuHElOz8jn

— Chuck Pfarrer | Indications & Warnings | (@ChuckPfarrer) February 11, 2023
Bakhmut:
SYSTEM FAIL: The tragic-comic defeat at Vuhledar showcased an enduring Russian fault: battlefield micro-management. Among dead was the Commander of the 144th Special Forces Brigade, Col. Sergey Polyakov. If your brigade commander has to carry a rifle- you need a better plan. pic.twitter.com/KtO8nw1gkG

— Chuck Pfarrer | Indications & Warnings | (@ChuckPfarrer) February 11, 2023
Short update on the Bakhmut area, 11 February – no major changes, the defence line is holding, counter-attacking in some locations. Supply lines are intact. pic.twitter.com/9a1gNuc4bQ

— Dmitri (@wartranslated) February 11, 2023
Zaporizhzhia:
A Russian troop concentration near Bakhmut of what I believe has been made up by 6 MBTs and one truck has been hit by artillery shells from the Ukrainian 128th Mountain Assault Brigade.#Bakhmut #Ukraine pic.twitter.com/NK5OHJu1jq

— (((Tendar))) (@Tendar) February 11, 2023
UPDATE: @Tendar has clarified the location of the artillery strike. It occurred in Zaporizhzhia Oblast, and not Bakmut as originally reported. The result remains the same. pic.twitter.com/3GtG5nFcgC

— Chuck Pfarrer | Indications & Warnings | (@ChuckPfarrer) February 12, 2023
Lyman:
In this intercepted call, a Russian serviceman tells a friend about the impenetrable fortifications of the Ukrainian army in Lyman area: "they have an underground city, we can't penetrate them" pic.twitter.com/2h9jfDTuvA

— Dmitri (@wartranslated) February 10, 2023
Area convict has thoughts:
🤡 Dreamer Prigozhyn believes it will take 1,5-2 years to take the Donbas and 3+ years to reach the Dnieper. But he also wants to get to the English Channel and give away European countries to the Ukrainians. pic.twitter.com/nXR0ZXsCr5

— Dmitri (@wartranslated) February 10, 2023
Anyone curious what's going on with the conscripts?
Vladlen Tatarsky writes that in his area of responsibility, Russian mobiks refused to go into battle. Worrying enough situation for him to announce it publicly. pic.twitter.com/kfG8HMC7vA

— Dmitri (@wartranslated) February 10, 2023
More on the mobiks from 1231 regiment I posted about earlier, addressing the command personally. They've been robbed of all equipment and sent to assault a height the locals were unable to take for ages. Several battalions of mobiks before them have already been slaughtered. pic.twitter.com/ONGtgGeZ92

— Dmitri (@wartranslated) February 11, 2023
Wives and mothers of mobilised men from Tatarstan are asking for help. Their men are thrown into assaults in Donbas without any preparation, only with assault rifles. The command regards soldiers as expendable material, telling them they are "future 200 [KIA]". pic.twitter.com/n4nhq2LQ2j

— Dmitri (@wartranslated) February 11, 2023
That's enough for tonight.
Your daily Patron!
A new video from Patron's official TikTok:
The caption machine translates as:
Rate my new winter bow 😎 #песпатрон
Open thread!