Lots of information to share.  A veritable boatload of unrelated things.
Autobiography of Malcolm X Discussion vs. the Super Bowl
The Super Bowl won.  Medium Cool about Malcolm X that was scheduled for tonight will be next week instead because Steeplejack told me there's this thing called the Super Bowl.  Who knew?  We'll have a wide-open anything goes culture thread for Medium Cool tonight instead.
Balloon Juice Pet Calendar
Still waiting on the stock they use for printing calendars.  Don't get me started.
Balloon Juice Pet Postcards
While we endlessly wait for Cafe Press to get their calendar stock in, we have been working on postcards from the Favorite Dogs & Cats series we had around the holidays.  We got a lot more high resolution images for that series than we did for the calendar, which is why we chose these photos.  Though I did sneak in my favorite photo of the Bohdi.
They come in a pack of 10 8, all of the same image, for $8.  No variety packs, unfortunately.  More information soon on ordering!
In the meantime, here are 4 of the many photos we are planning to put on the postcards.  If any of these are your guys, I guess you could tell us 'no'?
Once beth gets them all done, we'll share them all!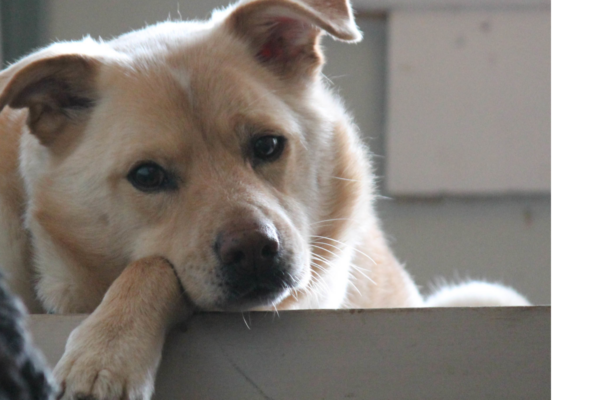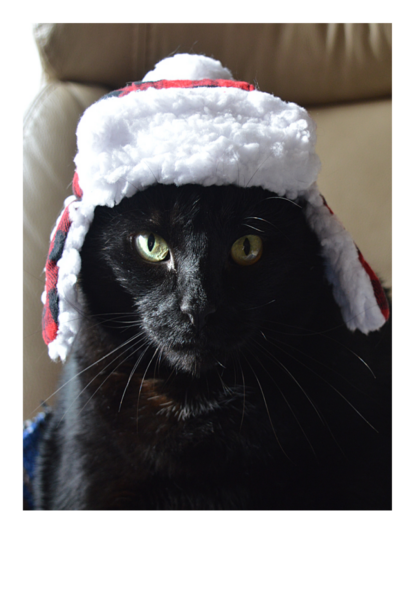 Let us know if you generally might be interested in postcards?
Postcards, No, the Other Kind
Speaking of postcards, Voces gave us some great language to use in our postcards for that race in the general election:
I'm writing to you with a reminder about the upcoming election for the Wisconsin Supreme Court. The Court decides cases that can change your life, but in this election, you get to decide who sits on the Court.  Justice matters for everyone, and [name whichever liberal judge (hopefully) makes it to the general election ballot] has demonstrated that [he|she] will stand for justice for people like us.  Please remember to vote on April 4, or vote early beginning on March 21.
We'll shorten that a bit to better fit on postcards, keeping the same key phrases, just a bit more succinct.
Even if you've never written postcards, this is a key election and we could really use your help in the general election.
Upcoming Wisconsin Supreme Court Election
This Tuesday is the last day to mail postcards for the Wisconsin Supreme Court primary on 2/21. (Next Tuesday)
If you know anyone in Wisconsin, please share this graphic with them.  If you are on social media, please share this far and wide.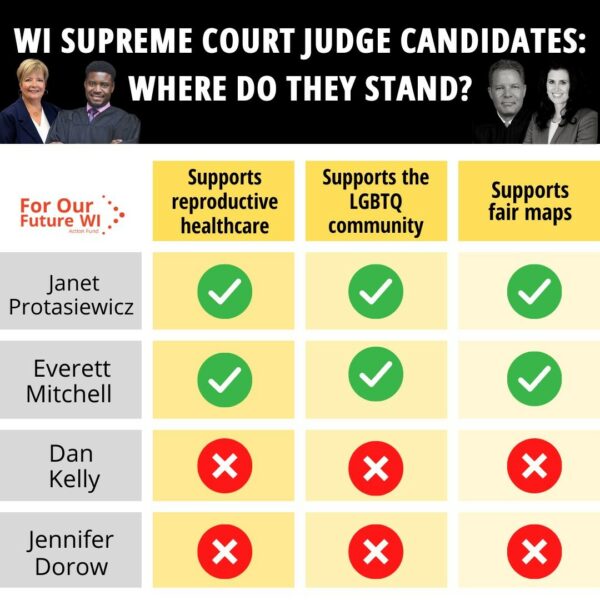 Balloon Juice peeps have written about 900 postcards for this primary, and the Indivisible group that one of our BJ peeps connected us to has written 400.  If you have a postcard group or an Indivisible group that might want to participate in this effort for the general election, please let us know!
Speaking of Social Media – Spoutible
Spoutible is up and running, not at 100% yet, but I am impressed by what they have been able to pull off in just a couple of months, and they are fixing things and adding improvements every day.
I know a few people from BJ are already on Spoutible. If you want an easy way for other BJ peeps to find you, and for you to find others, you can follow @BalloonJuice or @WaterGirl – and then look to see who else is following them, and who they are following.
Balloon Juice  (@BalloonJuice)
WaterGirl  (@WaterGirl)
Make the Crazies Defend their Actions with Their Constituents
In the comments about a month ago, rikyrah had a suggestion for the Democratic Party:
Set up PR camps in each of those "Biden" districts.  Amplify every crazy vote those representatives take for Squeaker.  Make them defend their votes to their constituents; make them defend their lunacy. Pound away for the next two years, and don't let our foot off their necks.
Several people volunteered to get involved in that effort.  The post is linked below if you want more information or if you want to see what you committed to last time. :-)  If you are interested in participating, please send me an email so we can start to get organized.
Better Know a District, BJ Style!  
aka
Holy Shit, We Have a lot of Great Dems!
Taking our inspiration from Stephen Colbert's Better Know a District...
We had a few volunteers to kick start our series, and I would like to get started on publishing these soon.  I'm thinking one a week.  So many great Dems in the House, the Senate, the Cabinet.
Kathleen volunteered to put together info on Emelia Sykes and Greg Landsman.
West of the Cascades volunteered for Gabe Vasquez.  (updated to include the nym)
SusieC volunteered for Mary Kaptur.
I think we had more volunteers.  Apologies for my less-than-stellar record-keeping on this!
If you volunteered, can you please send me the latest version of what you put together, and let me know if I don't have your name listed?  Also please let me know if you would be up for writing something up about your awesome Dem.  Or someone you wish was yours!
Butterflies
Will the person who just sent me 10+ butterfly photos using SMS please let me know who you are?   The messages don't identify the sender, and the initial note by SMS did not include a name or a nym. :-)
Open Thread
That's it for now, but I bet I end up adding at least one more as I think of it.