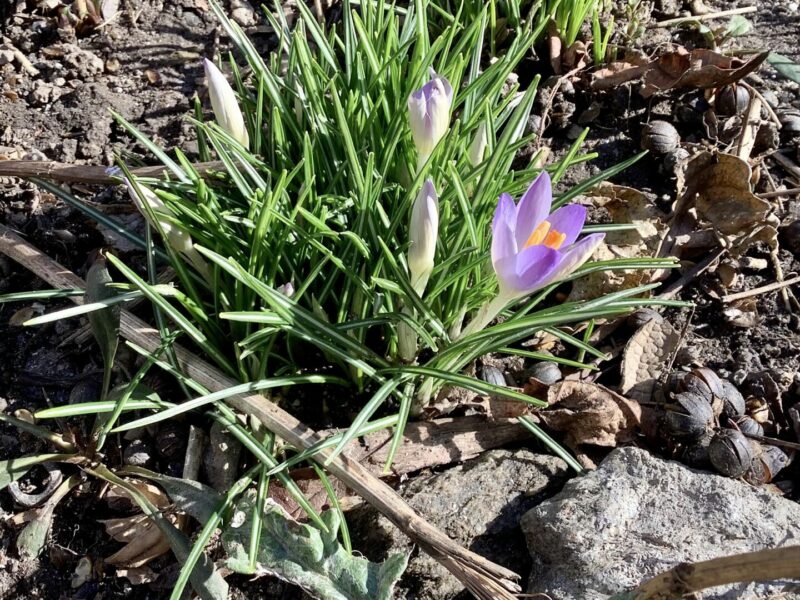 Thank you, commentor JeffG166:
2.10.2023

It's Spring in Philadelphia.

This year's pot of tulips. They are early due to the mild winter.
***********
It's been an extraordinarily warm winter just north of Boston, too. But since I was living here during the April Fool's Day Blizzard, I'm still flinching at the possibility of a correspondingly cold March (… April. May… )
Also flinching: I NEED MORE PHOTOS, gardening comperes!
What's going on in your garden (planning / memories / starting), this week?