Charles Gaba has updated his psychedelic donut which attempts to show exactly where every American gets their health insurance as of January 2023.  It is an incredible piece of work.  I want to put a slightly modified version below: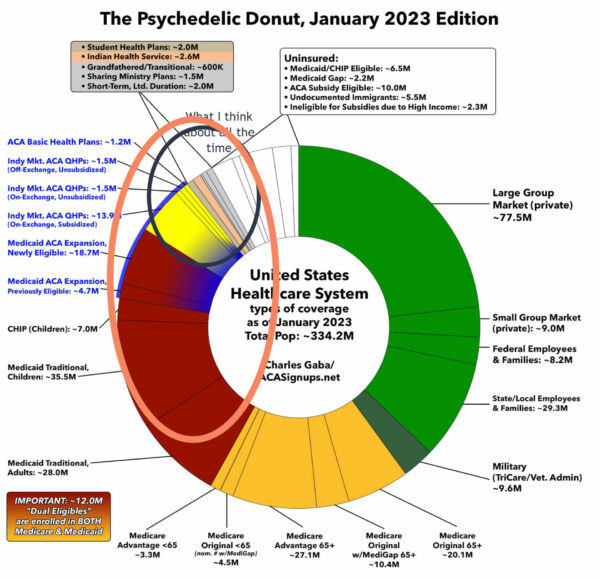 That small black circle in the upper left hand quadrant is basically what I think about every damn day. This little black circle is the vast majority of my research agenda. It is where I have policy impact. It is where I can lay a legitimate claim of expertise. It is tiny.
The larger peach oval is the area where I have some knowledge and research production.  A paper I edited on Monday afternoon is a pediatric Medicaid paper.  I have some knowledge but not deep expertise.  But even with that being said, the most  I can claim any useful knowledge on is maybe a third of the entire US population's health care insurance systems.  And I think about health insurance way too much for my own good or health.
Open thread