On the Road is a weekday feature spotlighting reader photo submissions.
From the exotic to the familiar, whether you're traveling or in your own backyard, we would love to see the world through your eyes.
arrieve
This past summer, I took my first trip outside the country since Covid changed everything. I attended a three-week program in Costa Rica as part of my Master's. Costa Rica had always been on my wish list, though not quite this way; although I spent a few days in the mountains after the program ended, most of my time was spent in San José.
San José isn't a lovely city, and I think most tourists don't spend a lot of time there–just a few days stopover on their way to the beaches or the mountains. But I really loved the experience of living there, buying groceries, taking buses and Ubers, going to the museums.
I knew nothing about San José or its neighborhoods, so when I was looking for an AirBnB, I focused on places within walking distance of the language school that was our home base. This meant that I ended up staying half a block from a highway, on the edges of a fairly gritty working class neighborhood where the only restaurants were fast food, and I bought my groceries at, I kid you not, WalMart.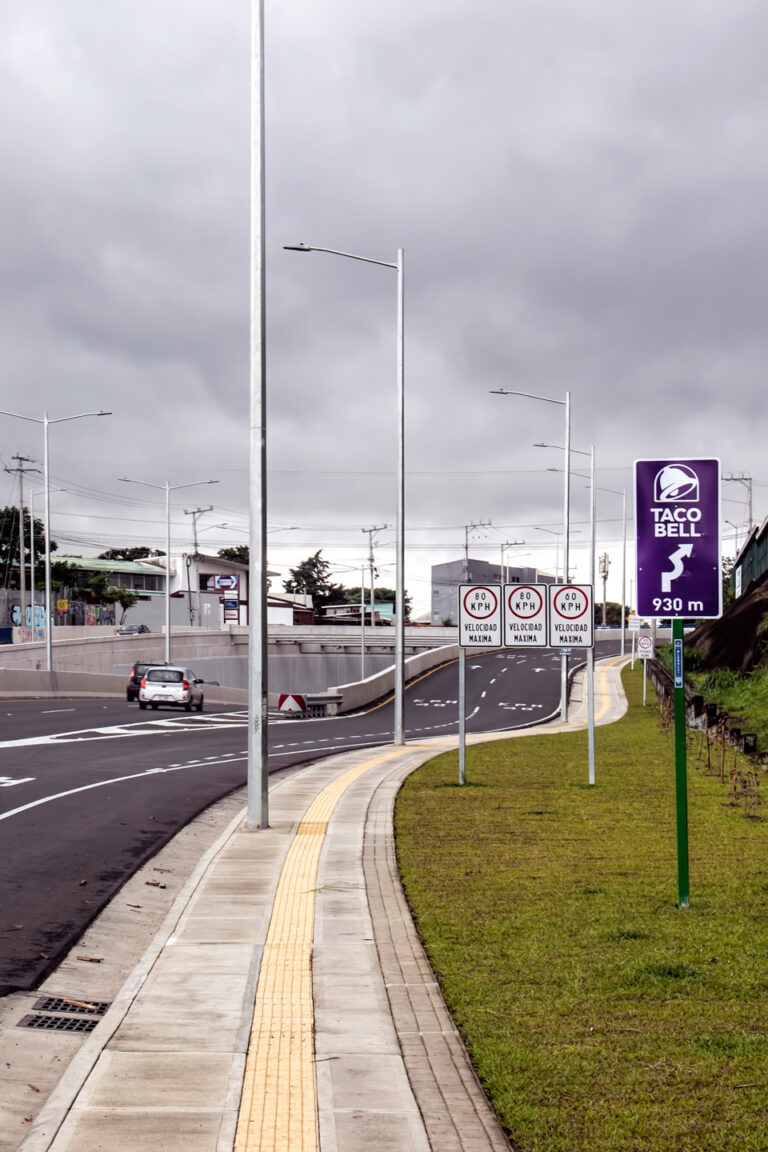 San José, Costa Rica
But I found that San José was a city of surprises. This was the unattractive road I walked on on my way to the school in the mornings and back to my AirBnB in the evenings.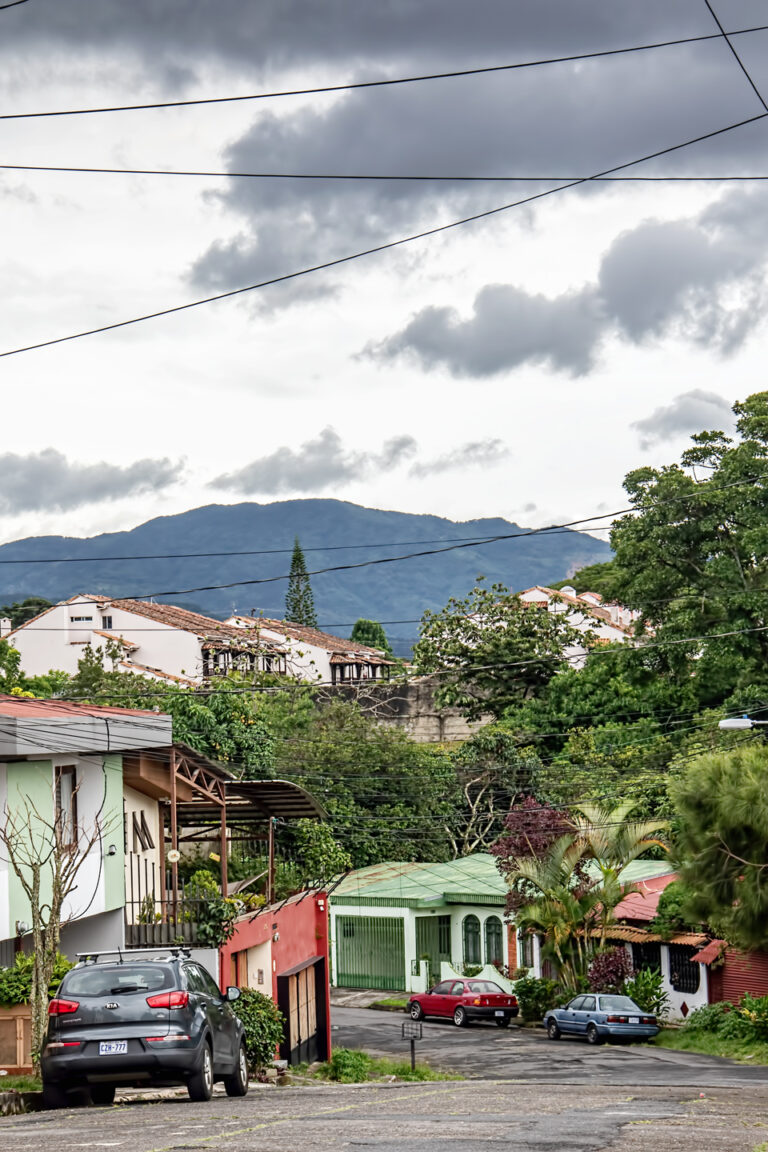 San José, Costa Rica
In the evenings when we didn't have a class or an activity, I'd walk home along the highway, but as soon as I turned the last corner, there was this lovely residential street.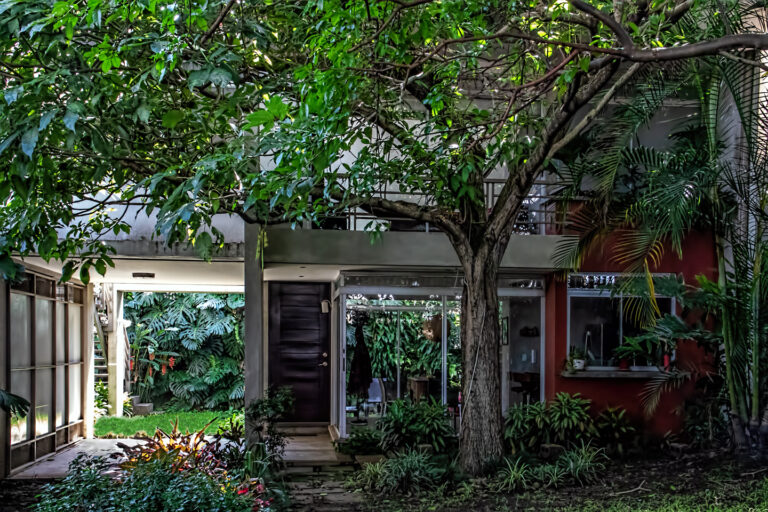 San José, Costa Rica
There, behind a high wall, was this jewel of a house, with glass walls, surrounded by garden. Some of my friends in the program were staying in apartments in Escalante, a much cooler neighborhood with lots of restaurants, but I think I had the best situation.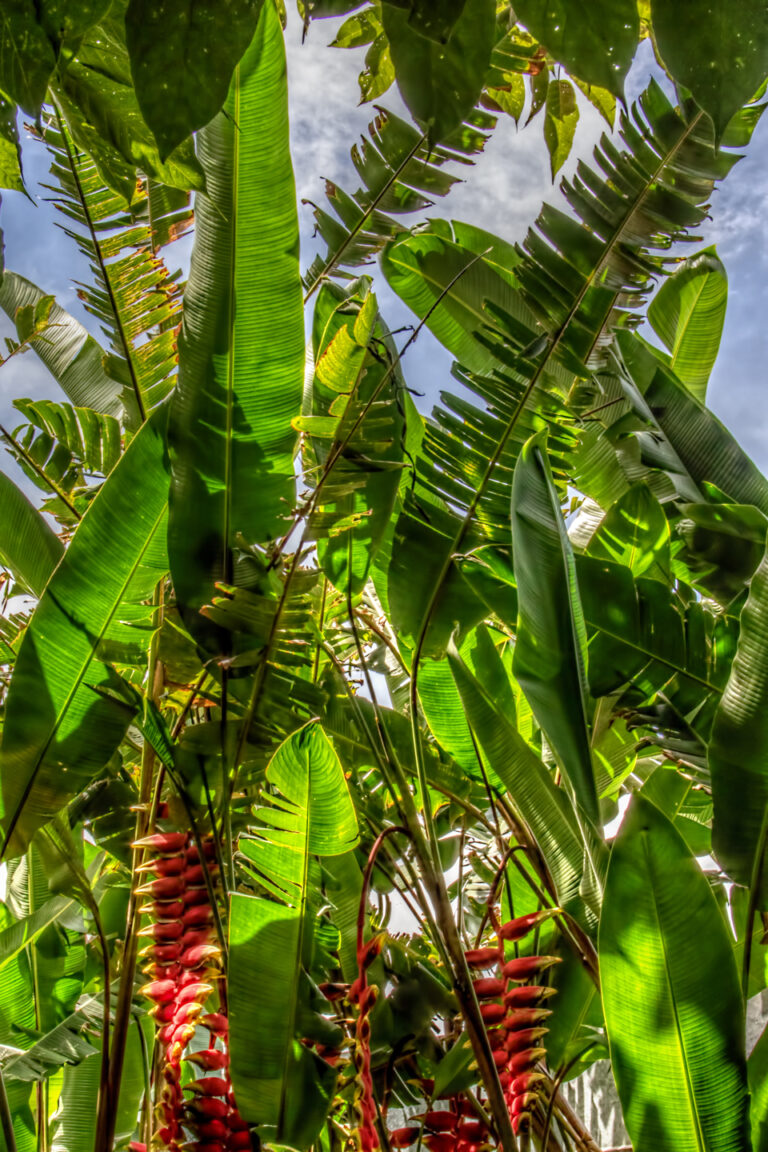 San José, Costa Rica
Morning light on the leaves in my garden.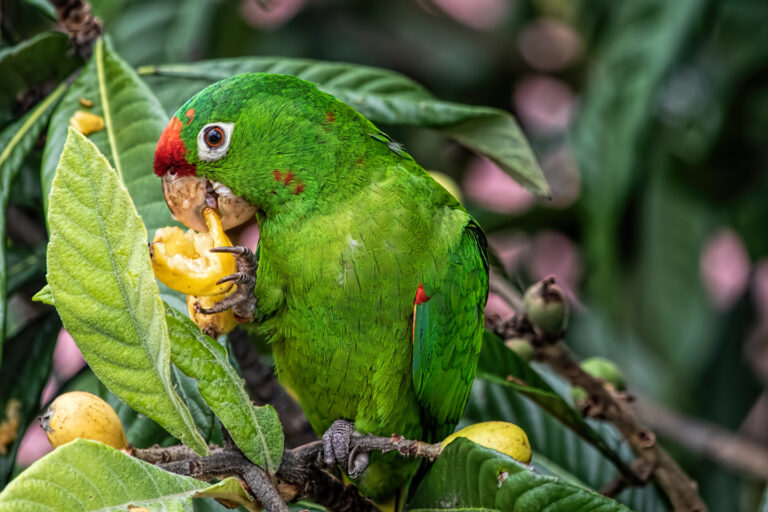 San José, Costa Rica
I'm no Albatrossity, but I do love to photograph birds. I didn't get nearly as many good bird photos as I would have liked in a country that is regarded as a birder's paradise, but this is one I didn't have to work for. There are flocks of crimson-fronted parakeets everywhere in San José, but the ones I saw were usually in flight or perched on top of buildings and not really photographable. This guy, on the other hand, just showed up in the garden one morning looking for breakfast.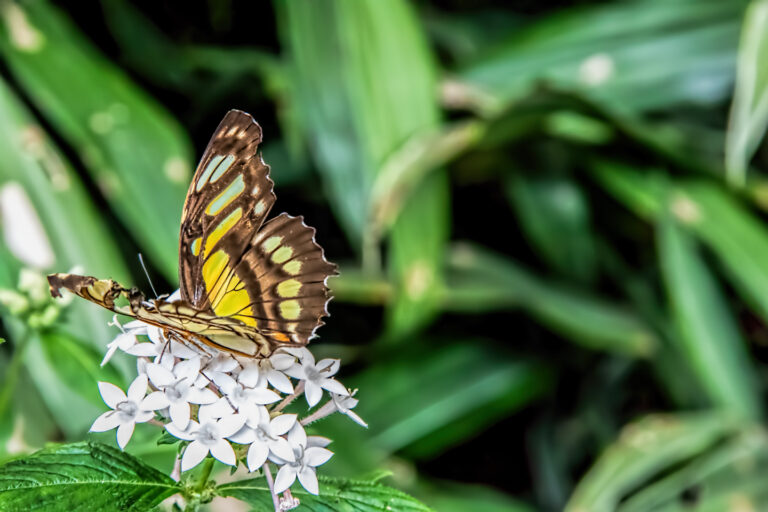 San José, Costa Rica
I also had a variety of butterflies and moths.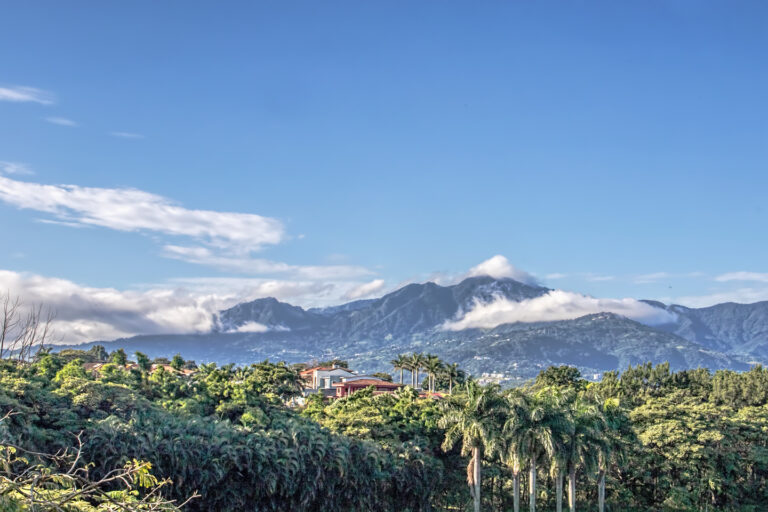 San José, Costa Rica
One thing I did love about San José were the mountains surrounding the city, providing a beautiful backdrop to even the most mundane views.