On the Road is a weekday feature spotlighting reader photo submissions.
From the exotic to the familiar, whether you're traveling or in your own backyard, we would love to see the world through your eyes.
way2blue
The day before, Carol stopped by our breakfast table to say a turtle hatch was expected on Manda Island the next day.  Did we want to see it?  She explained that her original approach to saving the sea turtles was to dig up the eggs buried on Shella Beach and bury them on the resort property.  Her daughter mentioned that it was essential to stack them exactly how they'd been layered in the nest.  Carol subsequently established a conservation trust and implemented a more direct way to protect the turtles.  Carol set up the Lamu Marine Conservation Trust < www.lamcot.org > in 1992 to protect endangered sea turtles.  Since then the project has grown to also educate local children and the community on the importance of protecting the environment, to clean the beaches, and work to set aside locally managed marine areas.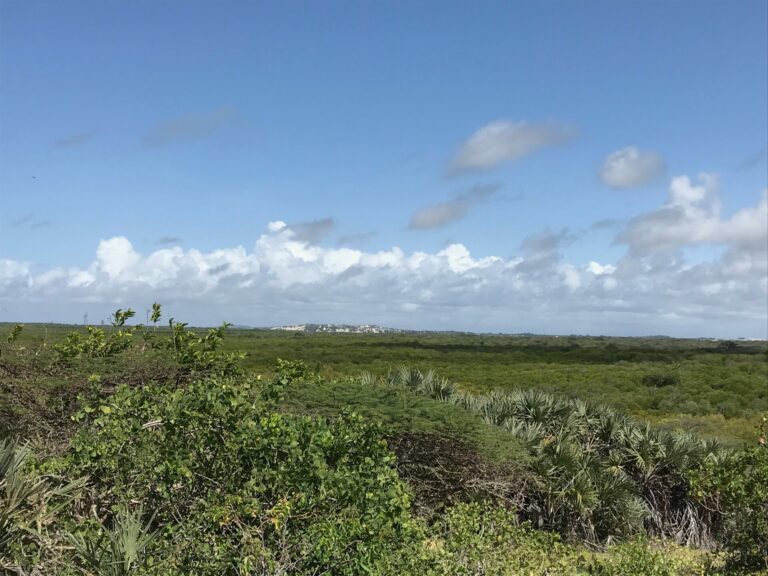 DESTINATION ON MANDA ISLAND.
A group of turtle watchers hopped into power boats and headed to the large mangrove channel on Manda Island.  We hopped off the boats, walked through a bit of muck to dry land, then headed toward that white smudge of dunes in the distance.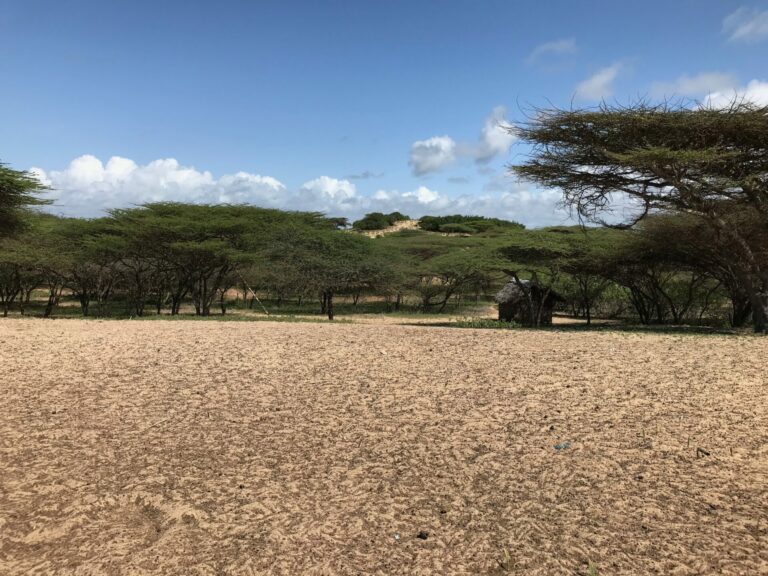 FARM ON MANDA ISLAND.
We passed through a farm on the way to Takwa Beach.  The farmers had been harvesting turtle eggs for food until Carol offered to pay them more to protect the eggs, with payment made once the turtle hatchlings made it safely to the water.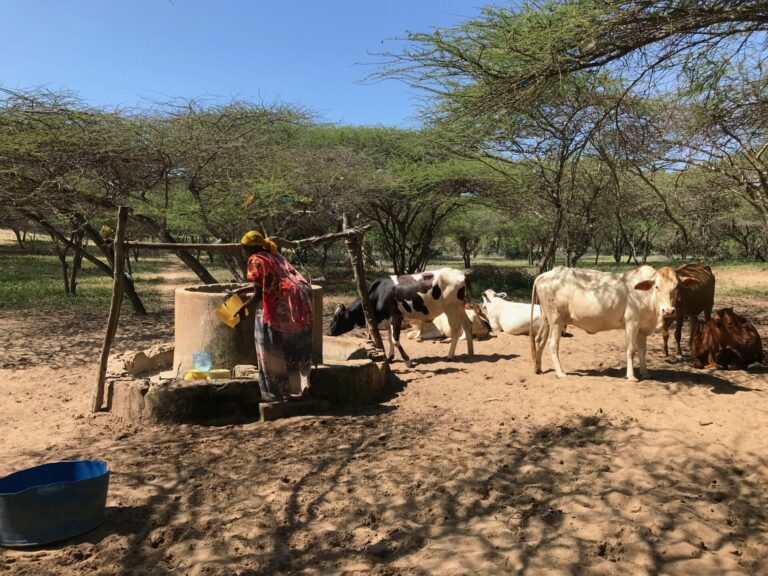 FARM ON MANDA ISLAND.
Well on the farm.  The woman is wearing the more typical Swahili colorful headscarf, blouse & skirt.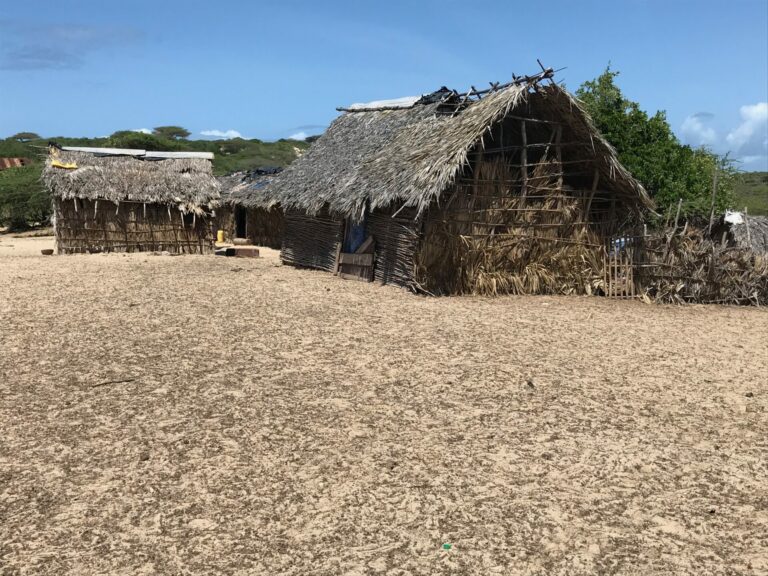 FARM ON MANDA ISLAND.
A couple sheds holding what I assume is fodder for the cattle.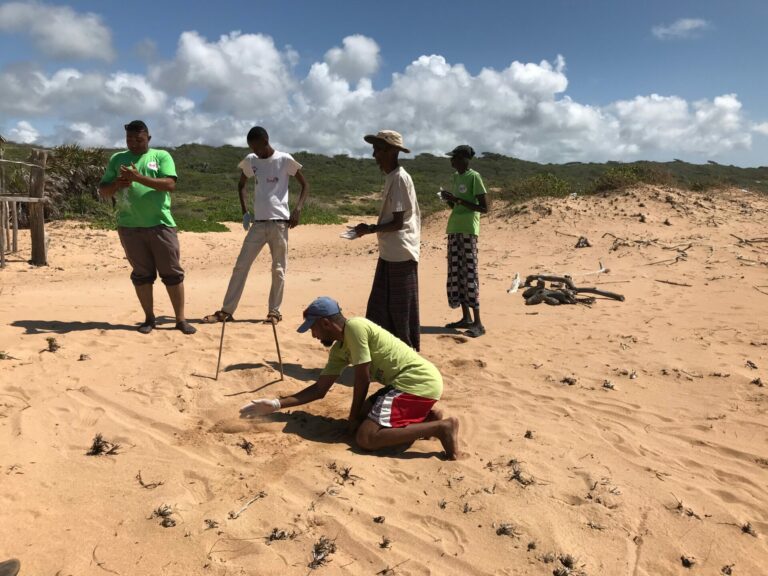 TURTLE HATCH AT TAKWA BEACH.
One of the guides explaining the turtle conservation program.  Note the two men wearing the traditional sarongs.  Also note the sticks marking where the nest is, and the groves in the sand indicating where we're not to step…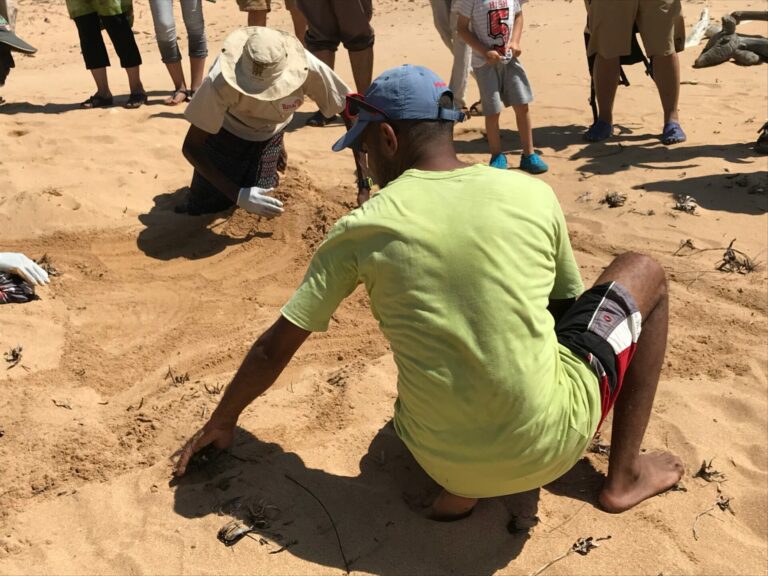 TURTLE HATCH AT TAKWA BEACH.
Carefully uncovering the nest,  Note the gloves to protect the hatchlings.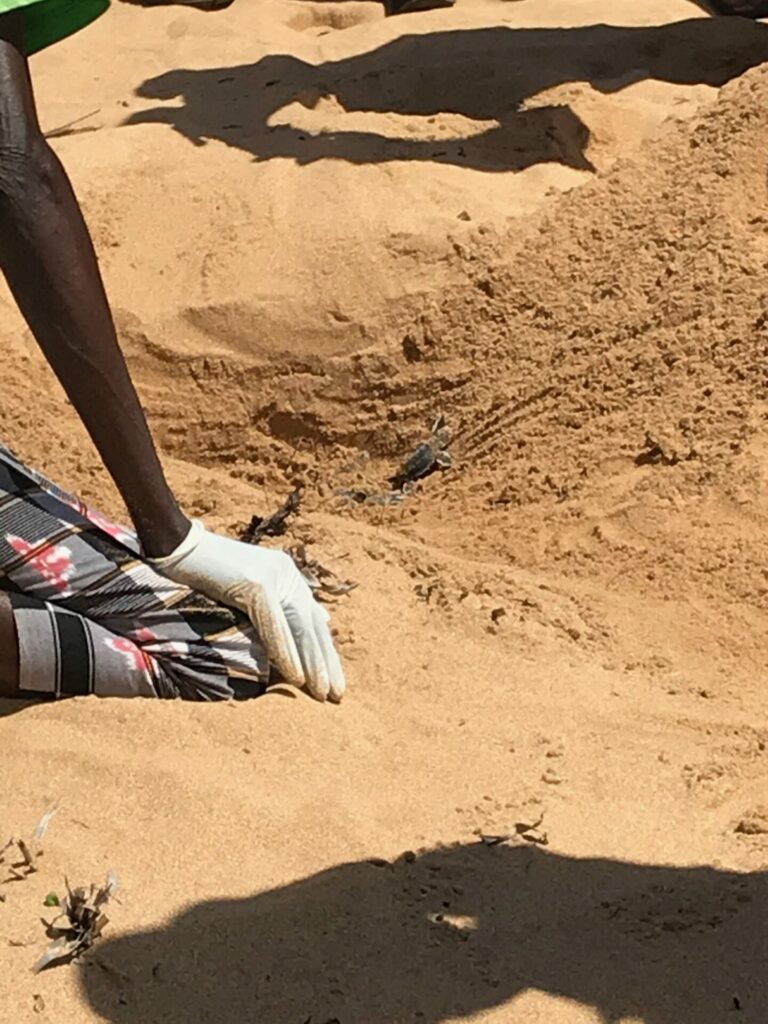 TURTLE HATCH AT TAKWA BEACH.
Hello!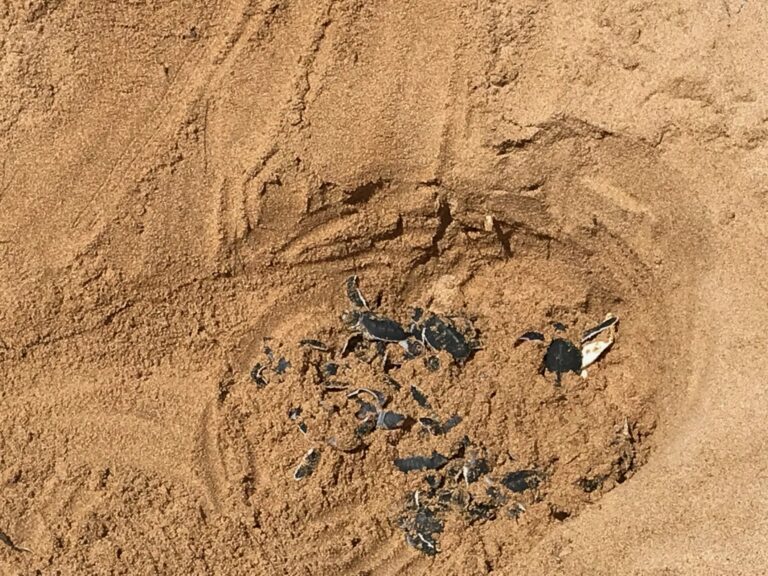 HERE THEY COME.
I don't remember which turtles these are, but Luma hosts several endangered sea turtles species:  Green, Hawksbill, Olive Ridley, Leatherback & Loggerhead.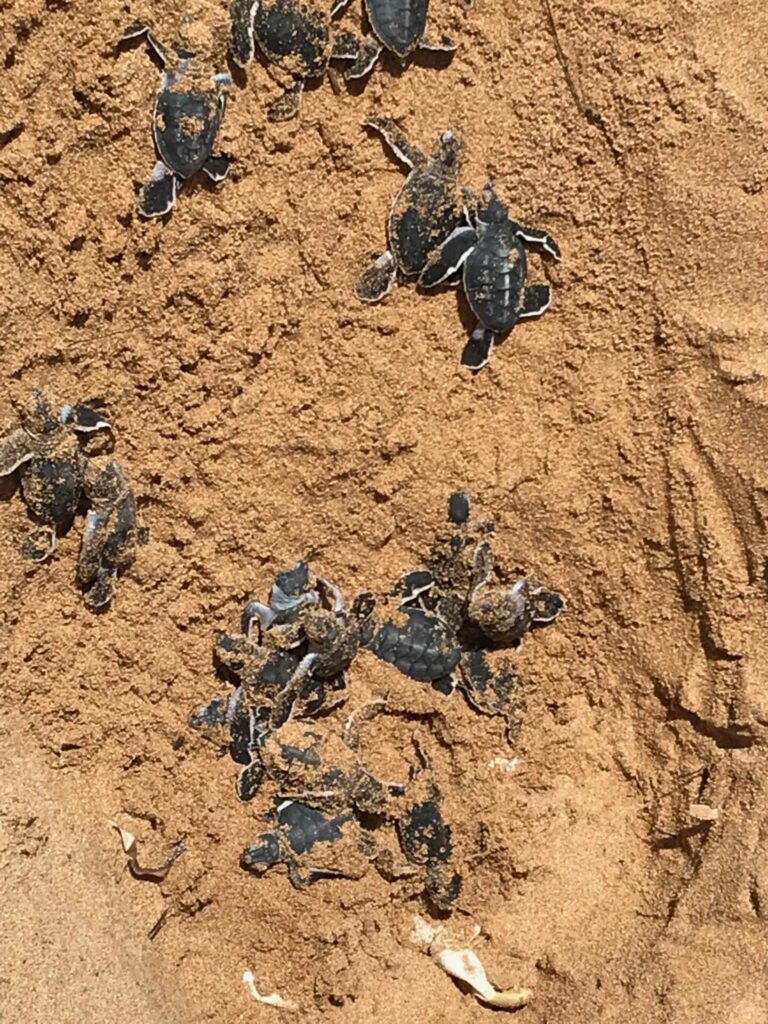 ON THEIR WAY.
Not one hatchling was snagged by local predators on the way to the sea.  Thankfully.  In Todos Santos, the sea gulls circled above…