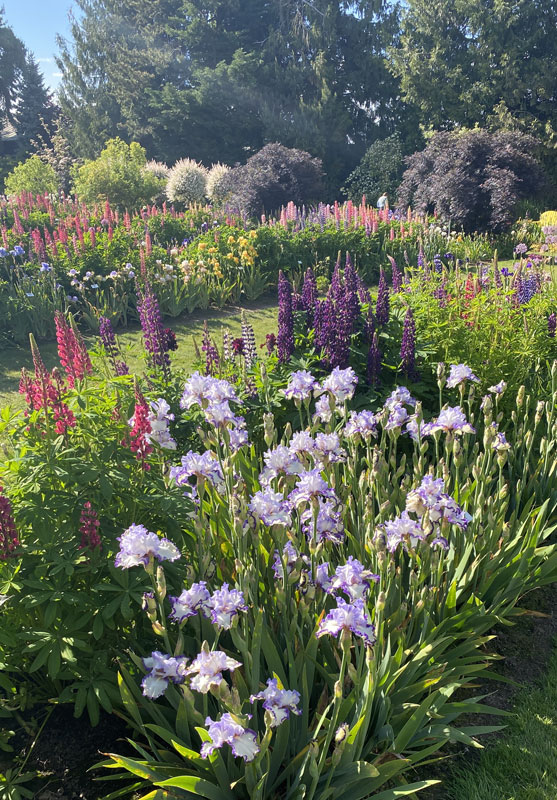 From ace gardener, and photographer, Mike in Oly:
Found this set of pics I took at Schreiner's Iris Gardens down in Salem, OR, during my visit in 2022.

It is always a treat to visit with them as their display gardens are a wonder to behold during bloom season.
Dozens of types of companion plants are in full bloom along with the irises to highlight their use in the garden tapestry.
***********
Can't remember if it was Mike or Satby who first introduced me to Schreiners, but I can attest that their plants are worth the money — gorgeous, well-labeled, and most of all tough enough even for negligent gardeners like me!
It'll be a while before our Schreiners iris green up, but one of the first signs of spring around here: the generic Van Gogh-type species plants that we brought with us when we moved into this house almost 30 years ago are starting to bud. Of course, that was before we got just about the worst snow / ice storm of the season yesterday, but those guys are used to getting blasted.
What's going on in your garden (planning / memories / indoor), this week?