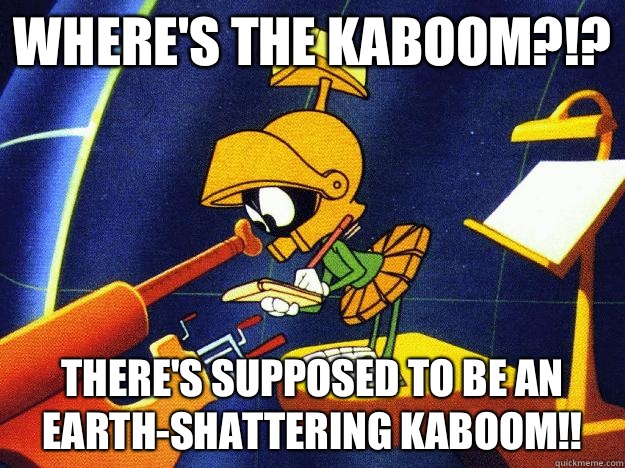 Now this is big. Belarusian Partisans reportedly blew up a Russian A-50 early warning and control aircraft at Machulishchy airfield near Minsk. According to the BYPOL initiative, the front and central parts of the plane, avionics and radar antenna were damaged. pic.twitter.com/IGFAx00973

— Tadeusz Giczan (@TadeuszGiczan) February 26, 2023
NOTE: The destruction of the Russian A-50 at Machulishchi airfield in Belarus is variously reported as the work of Belarusian partisans, UKR saboteurs or UKR stand-off weapons. Updates as information develops.

— Chuck Pfarrer | Indications & Warnings | (@ChuckPfarrer) February 26, 2023
At this point I think we can honestly say the plane has gone kaboom. What we don't know, yet, is who made it go kaboom.
Obligatory:
Here's President Zelenskyy's address from earlier today. Video below, English transcript after the jump:
Good health to you, fellow Ukrainians!

Today, we are ending this week with a strong diplomatic event – for the first time in 32 years, a high-level delegation from Saudi Arabia visited Ukraine.

This is yet another sign of respect for Ukraine, for our invincibility and strength. Respect of the world.

Monday – the leader of the United States of America, President Joe Biden, was in Kyiv. Director of the International Monetary Fund was in Kyiv.

Tuesday – Italian Prime Minister Giorgia Meloni was in Kyiv. And a powerful delegation from the U.S. Congress – representatives of the Republican Party – was also in Kyiv.

Wednesday – a conversation with British Prime Minister Rishi Sunak. The first conversation in the history of bilateral relations with the President of Uganda. A conversation with the President of Pakistan. A conversation with the President of Estonia.

Thursday – Spanish Prime Minister Sánchez was in Kyiv. A conversation with the President of Egypt. A visit of representatives of the global parliamentary network "United for Ukraine". These are 13 European states' parliaments and the European Parliament. Finally, a historically significant vote of the UN General Assembly in favor of our resolution on peace and territorial integrity of our country. 141 countries endorsed it!

Friday, the anniversary of invincibility – Polish Prime Minister Morawiecki was in Kyiv, and Leopards, modern battle tanks, arrived in Ukraine. The result we have been working on for many, many months. The meeting of the G7 leaders and Ukraine's participation in this meeting. Over the past year, Ukraine has become a traditional participant in top international formats.

Now I had another good meeting with the Minister of Foreign Affairs of the Kingdom of Saudi Arabia. It was the first official visit of such level by a representative of this country. Of course, we are working on a higher level of visits and relations. But now we have finally reached an interaction.

And this, by the way, brings concrete and sensitive results for Ukrainians, in particular with regard to the release of prisoners of war. I thank our Saudi partners for their cooperation and assistance.

This is one week. And again and again, it's about strengthening our state, our soldiers, our steadfastness, our international positions.

Today, I met with representatives of our Ukrainian television, the Ukrainian telethon "United News". Journalists, editors, producers. It was a meaningful online meeting. The reason for the meeting is the anniversary of the telethon and gratitude to everyone who works in it.

But the content was much broader. We talked about intensifying the information work of our state and society. This especially concerns those parts of the world where our diplomacy has not been represented for many decades for various reasons.

And now we have to make sure that we are as powerful as possible in terms of information and diplomacy. We need to make Ukraine's position absolutely clear in all parts of the world. This is important in our work to ensure the de-occupation of the territory and our planned active actions.

The more people know about Ukraine, the more they understand Ukraine, the more they support Ukraine, the closer our victory becomes.

I once again thank everyone who works in the telethon, who creates this information foundation of our national unity.

Thank you for your dedication to the Ukrainian cause, for your sincere desire to find and develop formats that will strengthen the telethon and, therefore, Ukraine.

And I thank you for your constant search for new methods of work for those who are now in the temporarily occupied territory of Ukraine, for finding new ways to access our people in Donetsk, Luhansk, the south of the country, and Crimea.

It is very important that Russia has not succeeded in closing off our people and our land informationally in the part of Ukraine where the terrorists' tricolor is still present. We have to do everything we can – and we will do everything to ensure that our people have more access to truthful information.

Today, on February 26, we mark the Day of Resistance to the Occupation of Crimea and Sevastopol. And today this conversation is especially important. It is about ensuring an understanding through information and all other means that Ukraine will not abandon anyone, will not leave anyone to the enemy. We will return all our people and everything ours from Russian captivity.

In 2014, Russian aggression began with the seizure of Crimea. It is logical that by liberating Crimea, we will put a historic end to any attempts by Russia to ruin the lives of Ukrainians and all the peoples of Europe and Asia that the Kremlin once claimed to conquer.

International law will prevail here, on the lands of Ukraine: in Donbas, Pryazovia, Kherson region and Crimea.

I thank everyone who brings this victory closer! I thank everyone who helps our people in the temporarily occupied territory!

Glory to each and every one who is now in combat!

By the way, today I am especially grateful to our guys from the 110th separate mechanized brigade who shot down another enemy aircraft near Avdiivka!

Glory to all our heroes of resistance in the temporarily occupied territory! All of Ukraine will be free!

And one more thing. Today we have new decisions of our state on sanctions against those who are involved or help Russia wage war and destroy lives and people.

I signed three decrees to implement the NSDC decisions. Against those Russians who are involved in the abduction of Ukrainian children. Against those representatives of the Russian sports sector who are trying to put sports in the service of aggression. And against those who help maintain mercenary structures in Russia for the war against Ukraine and all free people.

Ukraine's pressure will continue. The world's pressure on the terrorist state will continue.

Glory to Ukraine!
9 years ago, Russian aggression began in Crimea. By returning Crimea, we will restore peace.

This is our land. Our people. Our history. We will return the Ukrainian flag to every corner of Ukraine.

Qırım serbest olacaq!

🇺🇦🇺🇦🇺🇦 pic.twitter.com/jdInUhcutm

— Володимир Зеленський (@ZelenskyyUa) February 26, 2023
Here is former NAVDEVGRU Squadron Leader Chuck Pfarrer's most recent assessment of the situation in Bakhmut (oldest first):
BAKHMUT /1430 UTC 26 FEB/ UKR forces destroyed retention dikes to flood an area S of the M-03 HWY to slow the advance of RU forces toward Berkhivka. UKR units are reported in contact within the urban area of Bakhmut west of the T-13-02 and south of Patrice Lumumba Blvd (H-32). pic.twitter.com/j3uUxO9HmL

— Chuck Pfarrer | Indications & Warnings | (@ChuckPfarrer) February 26, 2023
BAKHMUT /2245 UTC 26 FEB/ Heavy fighting continues as RU operates against UKR Lines of Communication and Supply (LOCS). UKR units are reported in contact within the urban area of Bakhmut west of the T-13-02 and south of Patrice Lumumba Blvd (H-32). pic.twitter.com/2ghi8bUSVz

— Chuck Pfarrer | Indications & Warnings | (@ChuckPfarrer) February 26, 2023
Bakhmut:
Update from Bakhmut, 26 February – Kiyanyn. pic.twitter.com/H5jv01ICDA

— Dmitri (@wartranslated) February 26, 2023
For six months Russia turns Bakhmut into ruins. In what perverted world is this called liberation? pic.twitter.com/uAIeGuGa6w

— Maria Avdeeva (@maria_avdv) February 26, 2023
Vuhledar:
The second part shows a Russian BMP-2 struck by an anti-tank weapon near where the IMR-2 and other vehicles were previously lost. 2/ pic.twitter.com/Pn1hCNTpF4

— Rob Lee (@RALee85) February 26, 2023
And a very long update from the Ukrainian officer who tweets as Tatarigami. First two tweets in the thread below followed by the rest from the Thread Reader app:
2/16
Based on a captured russian manual, the Assault Unit (or Detachment) is a battalion-sized force designed to perform assaults in fortified tree lines and urban environments. It is essentially a reinforced battalion with a specific focus on assault operations. pic.twitter.com/UxoZZZKmpt

— Tatarigami_UA (@Tatarigami_UA) February 26, 2023
3/16 The Assault Detachment is customizable to mission requirements and consists of 2-3 assault companies, a command unit, an artillery support unit, and other groups: recon, tank, EW, AD, fire support, UAV, Medevac, flamethrowing, assault engineering, reserve, equipment recovery

4/16

Assault unit armament:

– Three T-72 tanks

– Two Zu-23, and 3 MANDAPS

– 12 man-portable flamethrowers

– Six SPGs (2S9),

– Six Towed artillery guns (D30)

– Two AGS-17

– Two Kord HMGs,

– Two ATGMs

– Two sniper pairs.

– BREM-L

5/16

The main unit of the assault detachment is an assault company consisting of a command unit, a UAV team, assault platoons, an artillery support platoon, a tank group, a reserve section, artillery support platoons, medevac section.

6/16

Assault company armament:

– Four BMP or BMD-2

– One T-72

– Two AGS-17,

– Two Kord HMG

– Two ATGM

– Two sniper pairs

– Two mortars – either 82 or 120 mm mortar

– One D30 or 2S9

7/16

The primary component of the combat formation is the assault platoon, which may consist of an advance party, safeguard, command group, and fire support platoon strengthened by additional firepower: AGS, mortar, D-30 gun, armored group, and evacuation squad.

8/16

An assault platoon comprises 12-15 members, divided into tactical groups of 3 people, and equipped based on mission requirements. A reserve section can supplement the platoon with additional firepower – machine gunner, assistant machine gunner, riflemen.

9/16

Main assault provisions:

• The pause between the assault and artillery fire on fortified positions should be no longer than one minute

• Using UAVs for reconnaissance is advised, but it is not recommended to use them for battle monitoring to avoid the loss of the UAV.

10/16

• Occupying abandoned trenches is prohibited because they may have been booby-trapped or could have been prepared as targets for artillery strikes.

• Assaulters cannot evacuate the wounded themselves; they must relay the wounded's coordinates to the evacuation team.

11/16

• The platoon commander controls mortar fire.

• The platoon/company commander decides on artillery targets, but only the unit commander can provide the air support.

• A recommended firing method for the AGS-17 is indirect fire, with a preferred firing range of 600-1700 m

12/16
During the assault, the armored group can act as a whole or be divided between platoons. The artillery support platoon's mortars are distributed between assault platoons, while the artillery gun reports directly to the commander. 

13/16
• During the treeline assault, the platoon should move in a diamond formation
• During an assault, it is prohibited for an assault company or platoon to move through open spaces and they should instead move solely within the treeline. 

14/16

The russians are transitioning from larger structures, such as BTGs, to smaller, more agile assault units. However, they still rely heavily on artillery support. It is uncertain if they have enough scarce weapons like 2S9, mortars, AGS, and ammo to equip all units.

15/16
This decision seems to be influenced by Wagner's advances in the Bakhmut area and the decreased availability of vehicles and weaponry since February 2022. Unlike BTG, assault detachments doesn't seem to have a logistics or MLRS units in their structure. 

16/16
In the upcoming part, which I will be publishing next week, I plan to expand on this topic further and discuss urban tactics and recommendations. I invite you to follow me to stay updated, as social media algorithms may not prioritize war-related content. 
Chernihiv:
Air objects fly through Chernihiv towards Kyiv. Air defense is preparing to shoot down. Previously, Russia tested Ukrainian air defense with drones before massive attacks. pic.twitter.com/lRWsXrDOxT

— Maria Avdeeva (@maria_avdv) February 26, 2023
Politico Europe has published a war diary by Yegor Firsov. Here is his bio:
Yegor Firsov is a combat paramedic in Avdiikva, Ukraine. He is an activist and a former member of the Ukrainian Parliament.
And here are some excerpts:
AVDIIKVA — A year ago, none of us could imagine our lives as they are now.

Even those of us who trusted the warnings from Washington about Russia's impending attack had no idea that war would last so long — or that it would change our lives so much. It was easier to imagine ourselves dying in a battle for Kyiv than in a military uniform, sitting in a trench half-full of water in the rain.

When old photos pop up on our phones now, looking at an image from just 12 months ago, we cannot believe they ever happened, that those people we see were once us too.

I serve in the Territorial Defense Brigade now, and most of us weren't professional military before February 24. Among my comrades-in-arms there are miners, farmers, teachers, even jewelers and dog handlers.

Just one year ago, I was busy building a family house in Bucha. I was professionally active in environmental protection, went to soccer practice and was dreaming of taking my father on his first vacation abroad to Greece. I had no beard; I washed every day; I drove an environmentally friendly car . . .

Recently, I had the opportunity to take a break from the front line and go to Kyiv for a couple days. I visited my unfinished house in Bucha and saw how the city had returned to life after the occupation. The holes on the road from mortar shells had been filled, burnt-out car and equipment had been removed, even the bombed-out houses had been cleaned up.

But all I could see in my mind were scenes from 10 months ago — corpses of civilians with their hands tied behind their backs, bodies stuck in a car.

A few years ago, when I first decided to build this house, my girlfriend and I chose Bucha because it's near Kyiv but mostly surrounded by forest. It had neat, nice modern houses, smooth roads with clean curbs, parks and cozy cafes.

Bucha will be like this again soon — but not for me. Along with the city itself, Russia destroyed my dreams associated with it. And now, I'll always see corpses on roadsides, their hands tied behind their backs.

My fellow soldiers and I like to share our pre-war photos. We're all interested in seeing we did before we put on uniforms.

And immersing ourselves in these photos, drifting from reality into memories, it helps us keep in touch with our pre-war selves, they help us to not harden, to not lose the meaning of why we're fighting, so that later we can return to these old versions of ourselves and learn to dream again.

Yes, we are all different now. And we perceive life differently.

War cripples not just physically but primarily psychologically. And now, no matter where we are, we wait for the "incoming," for the shelling. We can't walk peacefully around our cities — even those of us visiting families in Western Ukraine, a thousand kilometers away.

My friend Andriy would wake everyone up several times a night, shouting "cover, cover, cover" while cramming himself under his bed. It could take us up to half-an-hour to calm him. In the morning, Andriy remembered nothing. Only the video on his phone managed to convince him that he should go see the battalion psychologist.

Among my fellow soldiers is also Roma, who loves to talk about nightclubs he used to own in Bakhmut and Liman. Watching a video of him in a fancy suit, dancing with his wife, I can't believe I'm looking at my platoon commander. I've seen him in skirmishes near Bakhmut. I've seen how he fights, how he commands his unit — it feels as if he's always been in the military. But like many of us, on February 24 he touched a weapon for the first time.

Roman's clubs have since been razed. The house he lived in with his wife and daughter has gone. It's as if his life's been erased — his favorite places, his businesses, his home, his town.

Still, Roma dreams of new nightclubs. He's saving money from his salary for his post-war business. But I can see that war has greatly transformed him, and I wouldn't be surprised if after victory, he continues in the military.

Of course, there's another thread that ties us to our pre-war selves too — our relatives. Everyone has left someone behind — children, a spouse, parents, friends. They are the ones who wait, and who text and call whenever there's a connection.

But listening to my comrades' conversations with their loved ones is always hard. My comrade-in-arms Sergei's relatives think he's serving in a hospital in central Ukraine, but he's been on the very edge of the front line for six months now.

Many of us, at times, are forced to deceive, to say we're about to go on leave or rotation, or that the war will be over soon. And we hear each other say this, knowing that tomorrow we'll once again be in action, and it feels like there's no end in sight. Even if there is, not everyone will live to see it . . .
Much more at the link!
Boizhe Moi!
Remember that Wagner merc who fled to Norway after fighting in Ukraine? He just got arrested in Oslo for a bar fight, then hitting a policeman.https://t.co/lnxMIfHQrz

— Aric Toler (@AricToler) February 24, 2023
Good for Pink Floyd:
It's one year since Russia invaded Ukraine. Our thoughts remain with the brave and resilient people of Ukraine, coping as best they can with the awful situation. All proceeds from Hey Hey Rise Up, and associated merchandise, helps those in need in Ukraine. https://t.co/CSFqeTE7Il pic.twitter.com/xJYza4pbNB

— Pink Floyd (@pinkfloyd) February 24, 2023
That's enough for tonight.
Your daily Patron!
There are no new Patron tweets or videos posted, so here's some adjacent material:
Ukrainian cat #Ukraine #UkraineRussiaWar #UkraineWar #Leopard #CatsOfTwitter #CatsOnTwitter #RussiaisATerroistState #UkraineWarNews #UAarmy #ukrainecounteroffensive #Zelensky #UkraineRussiaWar️ pic.twitter.com/QBkLTGTitp

— UkrARMY cats & dogs (@UAarmy_animals) February 21, 2023
I'm pretty sure that cat does NOT need the camouflage sweater! To stay warm? Yes. To blend into the snow? Not so much.
☺️☺️☺️#Ukraine #UkraineRussiaWar #UkraineWar #Leopard #CatsOfTwitter #CatsOnTwitter #RussiaisATerroistState #UkraineWarNews #UAarmy #ukrainecounteroffensive #Zelensky #UkraineRussiaWar️ pic.twitter.com/vQFcqFLBi5

— UkrARMY cats & dogs (@UAarmy_animals) February 21, 2023
☺️#Ukraine #UkraineRussiaWar #UkraineWar #Leopard #CatsOfTwitter #CatsOnTwitter #RussiaisATerroistState #UkraineWarNews #UAarmy #ukrainecounteroffensive #Zelensky #UkraineRussiaWar️ pic.twitter.com/ir6BV00m5G

— UkrARMY cats & dogs (@UAarmy_animals) February 21, 2023
Look! A kitten!
Little #Ukraine #UkraineRussiaWar #UkraineWar #Leopard #CatsOfTwitter #CatsOnTwitter #RussiaisATerroistState #UkraineWarNews #UAarmy #ukrainecounteroffensive #Zelensky #UkraineRussiaWar️ pic.twitter.com/jVBWWUiWwk

— UkrARMY cats & dogs (@UAarmy_animals) February 21, 2023
Awww!
Open thread!