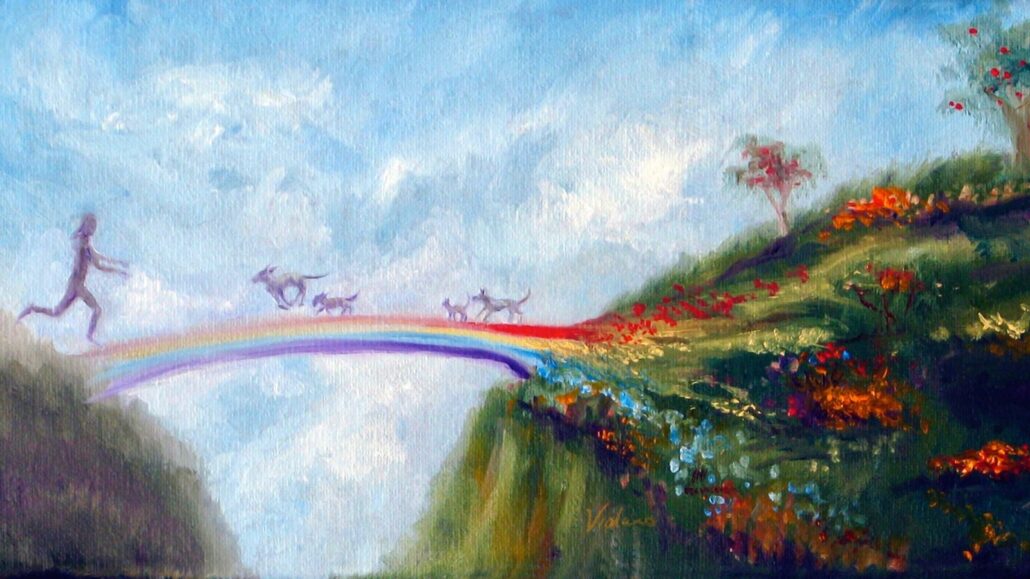 That's the first thing she said when Edna was asked the question:  "Are you the author of the Rainbow Bridge?"
The 'Rainbow Bridge' has comforted millions of pet parents. Who wrote it?
For all the millions of lives "Rainbow Bridge" has touched, though, the author of the poem has remained unknown—until now. She is Edna Clyne-Rekhy, an 82-year-old Scottish artist and animal lover. Until recently, she had no idea that the poem she wrote over 60 years ago—to honour her dog, Major—had brought comfort to so many others.

"I'm absolutely stunned," she says. "I'm still in a state of shock."

Clyne-Rekhy's authorship likely would have been lost to history were it not for the tenacious sleuthing of Paul Koudounaris, an art historian, author, and cat owner in Tucson, Arizona. Koudounaris has spent the past decade working on a book about pet cemeteries and frequently encountered references to the "Rainbow Bridge" in his research.

"Early on I started to wonder, who wrote this?" he says. It bothered him that "a text with monumental importance to the world of animal mourning" remained uncredited.

The poem's popularity, he discovered, was launched in February 1994, when a reader from Grand Rapids, Michigan, sent a copy of "Rainbow Bridge" that they had received from their local humane society to the advice column Dear Abby. "If you print this, you had better warn your readers to get out their hankies," they wrote.

Abby did print the poem—and confessed to shedding "a tear or two"—but she also pointed out to her 100 million readers that the author's name was regrettably missing. "If anyone in my reading audience can verify authorship, please let me know."

No one came forward, but after that, "Rainbow Bridge" seemed to be everywhere. Starting in 1995, Koudounaris found records of 15 separate claims filed under the title "Rainbow Bridge" with the United States Copyright Office. He compiled a list of around 25 names he found with any connection to the poem and, one by one, looked into each and crossed them off as possible authors until he was left with just one: Edna Clyne-Rekhy.
Mystery solved!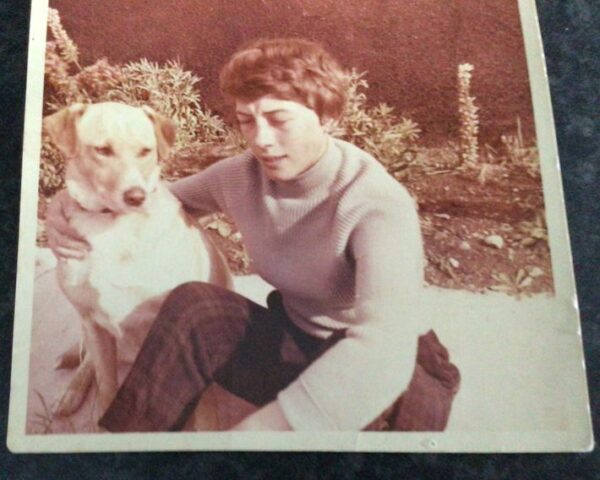 Read the whole thing.  (linked in the title above)
*article sent to me by dnfree