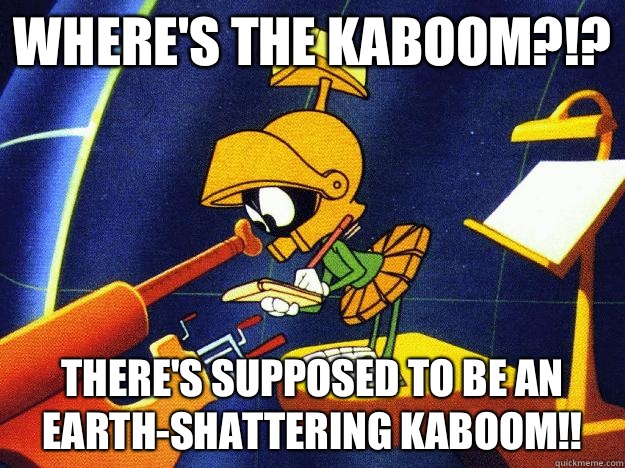 Wakie wakie, Moscow Oblast pic.twitter.com/m9MoaHeHJ7

— Illia Ponomarenko 🇺🇦 (@IAPonomarenko) March 2, 2023
Ukrainska Pravda is reporting that there appears to have been an explosion in Kolomna, which is just southwest of Moscow:
An explosion occurred in the Russian city of Kolomna, Moscow Oblast, on the evening of 2 March. It is not yet known what exactly happened.

Source: Russian state-owned news agency RIA Novosti; BAZA and MASH Russian Telegram channels

Details: A powerful explosion was heard in the suburbs of Kolomna, a city just over 100 kilometres from the Russian capital Moscow.

Residents report that the sound was heard throughout the city.

Propagandists report that emergency services have arrived at the scene of the explosion.

There are no details of what happened yet.
You can hear the explosion at RIA Novosti's telegram channel, which Ukrainska Pravda linked too. And yes, RIA Novosti is a Russian state controlled "news" media channel. The Jerusalem Post is also reporting the apparent explosion:
A large explosion was heard near the city of Kolomna, southeast of Moscow, on Thursday night, according to RIA Novosti.

The background of the incident is as of yet unclear. Emergency services arrived to the area after the explosion.
There's a lot of speculation going on so far, as well as a lot of denials that there was an explosion at all. However, Kolomna, Moscow Oblast has one notable location. The company that makes the Iskander missiles, KB Mashinostroyeniya, is headquartered in Kolomna.
Now we wait for more information to be reported.
Here is President Zelenskyy's address from earlier today. Video below, English transcript after the jump:
The occupier will inevitably feel our strength of justice – address by the President of Ukraine

2 March 2023 – 21:27

I wish you health, dear Ukrainians!

A brief report on the day.

I have just spoken with the President of Brazil. It was a useful conversation. We are resuming contacts between our countries at the highest level.

I informed him about Russia's attacks against our people, about the killing of children, about the strikes on our civilian infrastructure.

I thanked Brazil for supporting our resolution on peace and territorial integrity for Ukraine.

We discussed diplomatic efforts to stop Russian aggression and restore peace for our country, the region, and the world.

In particular, international efforts to implement our Peace Formula.

Today I also spoke with the President of Switzerland. This is our first conversation with the new President.

I thanked him for the support package for Ukraine and our people. We discussed further bilateral cooperation and possible interaction on international platforms.

I heard that Switzerland is interested in implementing our Peace Formula. This is a very good signal.

I held a meeting of the Staff, which focused solely on the frontline and security situation.

The Commander-in-Chief made a general report. There was an intelligence report.

Detailed reports from specific combat areas, from the commanders of our groups of troops.

Khortytsia Operational and Strategic Group of Troops – key attention to Bakhmut.

Tavria Operational and Strategic Group of Troops – discussed the Donetsk and Zaporizhzhia directions. General Tarnavskyi delivered a detailed report.

Today's brutal Russian missile attack on Zaporizhzhia will face our military and legal response. The occupier will inevitably feel our strength. The strength of justice in every sense of the word.

And I want to thank all our rescuers who have been clearing the rubble of the house whose block was destroyed by the missile since the night before.

They managed to rescue 11 people, and more than 70 received help.

Two people are currently on the list of those killed. My condolences to the families!

Odesa Operational and Strategic Group of Troops – a report about the situation in the southern direction. In particular, the situation in Kherson and the region.

Of course, we do not ignore the north of our country, the border.

Commanders are well aware that their task is to do everything possible to suppress terrorist fire. And we are constantly working with our partners to increase the range of our capabilities.

Today, I signed several decrees awarding our warriors. In total, 847 defenders received state awards on this day.

Soldiers of our mechanized brigades, tankmen, artillerymen, marines, intelligence officers, Air Force, Special Operations Forces, territorial defense, the National Guard, the National Police, border guards, SBI and SES employees.

As of today, the number of our defenders whose bravery and efficiency have been recognized with state awards is over 40 thousand. I thank everyone who defends our country!

I am grateful to all those who daily accustom Russia to the idea that Ukraine cannot be broken.

We will endure. We will win. And we will bring all Russian terrorists to justice.

Glory to our warriors! 

Glory to Ukraine!
Here is former NAVDEVGRU Squadron Leader Chuck Pfarrer's most recent assessment of the situations in Bakhmut and Kreminna:
BAKHMUT/1900 UTC 2 MAR/ At great cost, RU continues ops against UKR Lines of Communication and Supply (LOCS). RU units are in contact within the N & E areas of the city and continue to infiltrate and consolidate lodgments within the urban area. UKR reinforcements arrive in AO. pic.twitter.com/NdD9JPs5Hi

— Chuck Pfarrer | Indications & Warnings | (@ChuckPfarrer) March 2, 2023
KREMINNA /1840 UTC 1 MAR/ RU offensive operations were renewed across the P-66 HWY north of Kreminna. Within the last 24 hours, UKR broke up RU attacks west of Holykove, and east of Makiivka and Novosadove. RU has again failed to reach the Zherebets River estuary. pic.twitter.com/5w8goKkKCF

— Chuck Pfarrer | Indications & Warnings | (@ChuckPfarrer) March 1, 2023
Bakhmut:
About 5,000 people remain in Bakhmut, including 37 children, says Head of the Donetsk Regional Military Administration Pavlo Kyrylenko. Unbelievable considering the level of devastation. The city was home to more than 75,000 residents before Russia invaded and bombarded it. https://t.co/ED9a7HSNKy

— Christopher Miller (@ChristopherJM) March 2, 2023
Here's the interview with English subtitles:
Vuhledar:
The battle for Vuhledar is Russian tanks and BMPs running into mines across open terrain. Stopping. Getting hit by ATGMs and artillery. Then trying to assault again the next day after UA units replace mines in the field. It's far from smart, but it's no epic tank battle.

— Michael Kofman (@KofmanMichael) March 2, 2023
Zaporizhzhia:
Awful terrorist missile attack on residential five-story building in Zaporizhzhia. At night when people were sleeping. 2 killed, 11 rescued including a pregnant woman. Search and rescue continues. pic.twitter.com/uDJvepFA9W

— Maria Avdeeva (@maria_avdv) March 2, 2023
WAR CRIMINALS: A RU targeting cell worked long hours to identify a Ukrainian apartment complex. They passed the coordinates to a RU missile unit– who then programed their weapon. A commander pushed the button and sent his missile to kill sleeping civilians. This was a WAR CRIME pic.twitter.com/sv0nxkqBAk

— Chuck Pfarrer | Indications & Warnings | (@ChuckPfarrer) March 2, 2023
For us, it truly is a "perfect day" at the front. For our enemy — not so much. More trouble is coming. Occupier, beware. pic.twitter.com/Cman5ipX04

— Defense of Ukraine (@DefenceU) March 2, 2023
Bellingcat has video and analysis of the Ukrainian drone attack on the RU AF A50:
The drone flies in this direction towards the A50 parked at the airbase. pic.twitter.com/CGI6jSrcEF

— Bellingcat (@bellingcat) March 2, 2023
The translation of the statement posted along with the video on Telegram by BYPOL can be read below: pic.twitter.com/juHTNJ0WXZ

— Bellingcat (@bellingcat) March 2, 2023
You may have seen reporting that there was a false flag attack in Bryansk today. Or an attack that wasn't. There was, it is not a false flag, but it's complicated. Here's some details:
Going off of Dan's tweet — Bratstvo (mostly leftovers of the old St. Mary's Battalion) has done cross-border raids into Bryansk as well. This isn't a false flag.https://t.co/7QKOzbXv7i https://t.co/nBFagxiPoU

— Aric Toler (@AricToler) March 2, 2023
There you gohttps://t.co/dZTQLAEgb7

— Aric Toler (@AricToler) March 2, 2023
Read through the thread I linked to a few tweets up: https://t.co/nBFagxiPoU

There are actual people who have died in Bryansk raids from a few months ago, including Ukrainians who were previously in the St. Mary's Battalion. They were publicly mourned by their friends.

— Aric Toler (@AricToler) March 2, 2023
As for what these guys actually did over in Bryansk, I have no clue, the truth there is surely being distorted by the Kremlin. But we've already seen Ukrainian saboteur raids into Bryansk months ago, leading to four deaths on the Ukrainian side.

— Aric Toler (@AricToler) March 2, 2023
The RDK was founded in Aug 2022, made up largely of ostensible anti-Putin Russian far-right extremists in Ukraine. Kapustin, leader, is a Moscow-born neo-Nazi who spent time living in Cologne 🇩🇪 and speaks German and English fluently in addition to his native Russian

— Michael Colborne (@ColborneMichael) March 2, 2023
Kapustin, like some other far-right Russians, has long had links with Ukraine's far right, as we @Bellingcat have written about. Kapustin at one time was a key cog in the Azov movement's once-prominent international outreach efforts (@ChristopherJM) https://t.co/pzpVGwLSDR

— Michael Colborne (@ColborneMichael) March 2, 2023
But he got in more trouble that put a damper on his int'l activities — Germany banned him from Schengen in 2019, largely confining him to Ukraine. While there's no hard proof, apparently German intel thought he might have ties to Russian security services https://t.co/hMbA4EjqUq

— Michael Colborne (@ColborneMichael) March 2, 2023
Rundo, as I've alluded to in a few articles in tweets but never really stated outright, is very likely pro-Russia now, despite his past travels to Ukraine and onetime support from the country.

(People on the far right reading this…think about it, guys, come on) pic.twitter.com/V9FJ3erWno

— Michael Colborne (@ColborneMichael) March 2, 2023
Fast forward to today, as Kapustin brags about his far-right 'unit' making an incursion into Russia, and people on this platform stating, evidence-free, that this was some 'false flag.' No, likely not; this was something Ukraine's military intelligence very likely signed off on! pic.twitter.com/TWdYxXlt9j

— Michael Colborne (@ColborneMichael) March 2, 2023
In short, to end the thread: Ukraine, you don't need the RDK and you don't need Kapustin

(also hi denis) pic.twitter.com/SYcrTezdOy

— Michael Colborne (@ColborneMichael) March 2, 2023
"…a Ukrainian military intelligence official, Andriy Yusov, said "these are people who are fighting with arms against the Putin regime and those who support him… Perhaps Russians are beginning to wake up, realise something and take some concrete steps"https://t.co/zPcFvtSAiv

— Michael Colborne (@ColborneMichael) March 2, 2023
Basically the Russian Volunteer Corps (RDK) are sketchy. Their founder and leader is a neo-NAZI. But they're useful and largely deniable. And so you get this meshugas.
That's enough for tonight.
Your daily Patron!
A new video from Patron's official TikTok!
The caption machine translates as:
A small but important reminder 🫶🏻
Open thread!