There was a lot of interest in Lucky in the comments yesterday, but I'll need you to email me so I can put you in contact with Sheryl, as she'll make the decision. So please email me at  Adam-Silverman (at) balloon-juice (dot) com and I'll pass your info onto Sheryl and you can chat.  We'll still help arrange transport as needed.
New pic!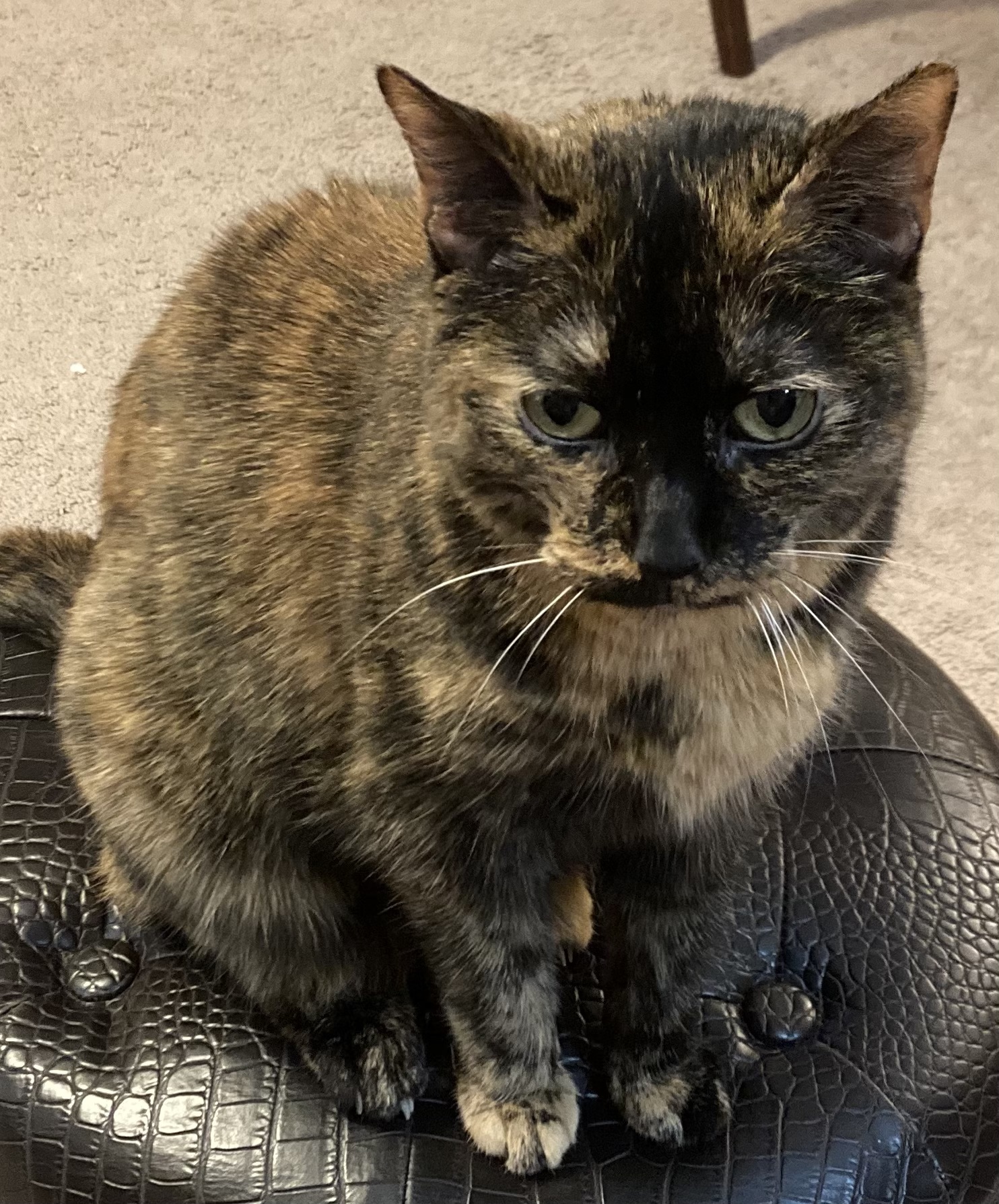 Also Sheryl added this: One thing I forgot to say about lucky is, she does not scratch the furniture. She knows how to use a scratching post. Whoever had her before trained her very well.
Original post below the fold.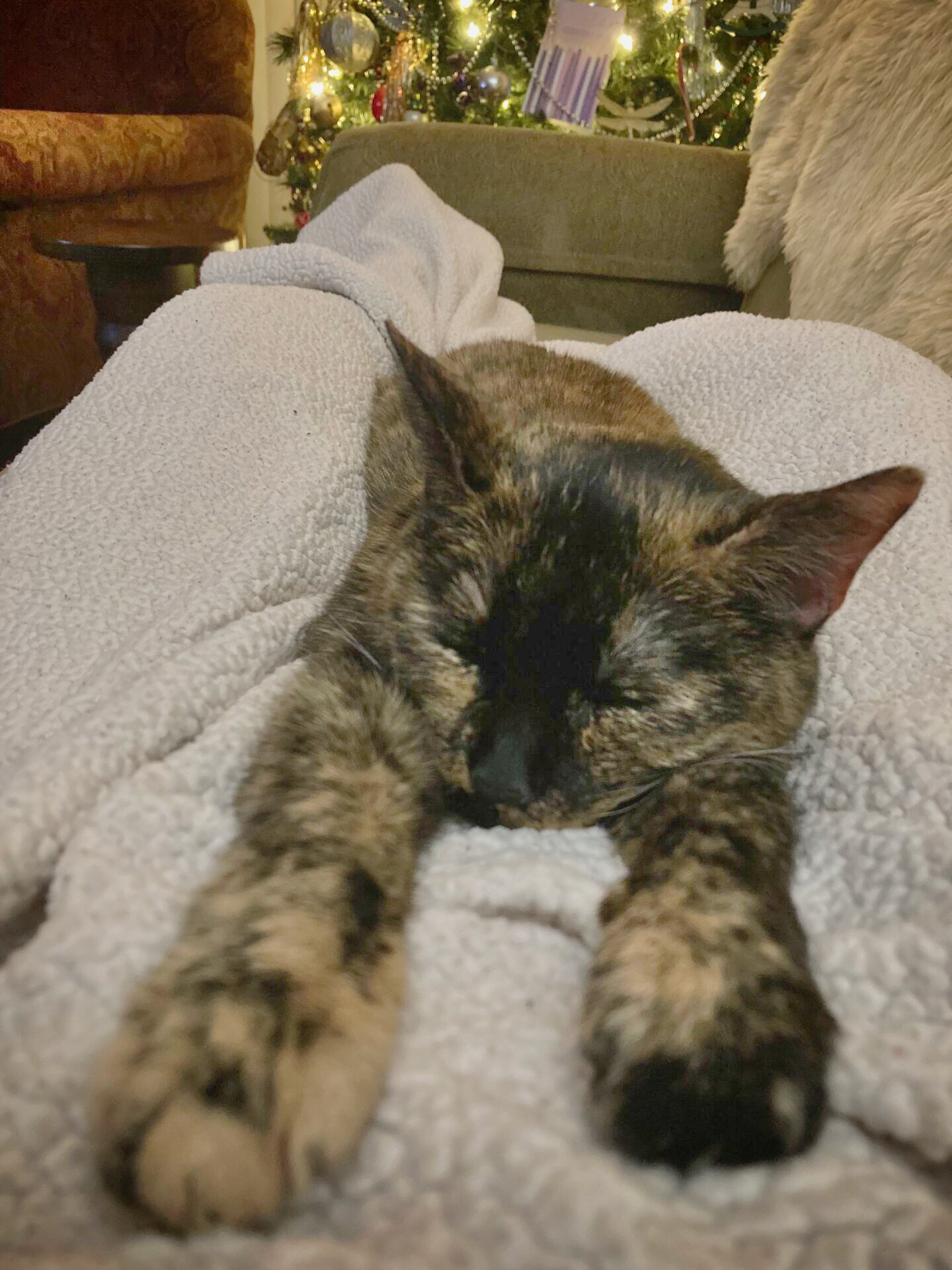 Touch the cat, bot a glove… I dare you!
About a month or so ago, the morning after the last hard freeze here, my barber stopped by her shop and found the pretty lady above. She had her checked for a microchip and there wasn't one. Nor was there a collar. She then had the cat checked out by the same vet that checked for the chip. The cat, by then named Lucky, was given a clean bill of health and they redid all her shots/vaccinations just to be safe. She's litter box trained, doesn't shed, and does not seem to trigger people's cat allergies. Unfortunately, she can't have pets and we need to find this lovely and so far lucky little lady a new home. Here are the details from Sheryl:
Sorry to bother you so early. Have a bit of a problem. Our landlord is completely against us having a cat. There is no negotiating with him so I am reaching out to you to see if you can help with this situation. I'd like to find her a good home.
Thanks,
Sheryl
That came through at 6:15 AM. Fortunately I was up at 5 AM.
Here's the rest of the necessary information:
She is between 8-10 yrs. Her last weigh in was 7.6 pounds. She is fully vaccinated. Is negative for parasites. She is on a flea and heart worm preventative regiment. She is an inside cat. She has all of her claws. She does not shed and is very talkative. Very friendly, loves to sit on your lap, likes to chase the laser light and is litter box trained. I am not sure how she is around other animals as she was found approximately a month ago.

I think she has quite a bit of Siamese in her because of the lack of shedding and her talking. She also likes to lick you.
So here's where you all come in. One of you is either looking for a new cat or know someone who is. And Lucky just happens to need a new forever home. Lucky is in north Pinellas County, Florida (about 7 miles west of Tampa and five miles north of Clearwater). If you're interested or no someone who is, please shoot me an email using the email a front pager tool at the top right of the page. And, of course, feel free to sign off in the comments. If you're interested or knows someone who is or might be and are outside the immediate area and a few hours drive, we can work out transport to get Lucky to her new forever home.
Here's some more pictures: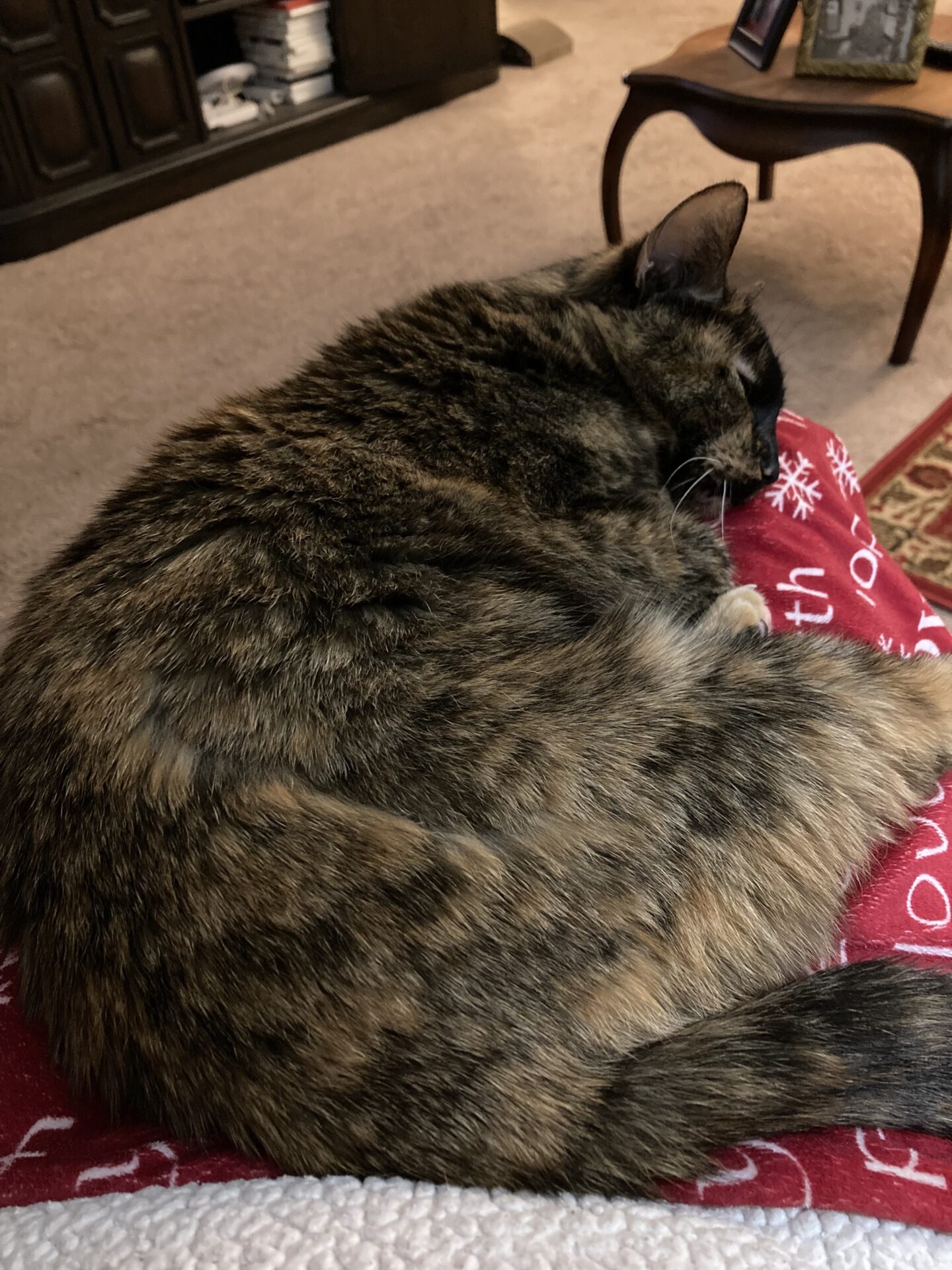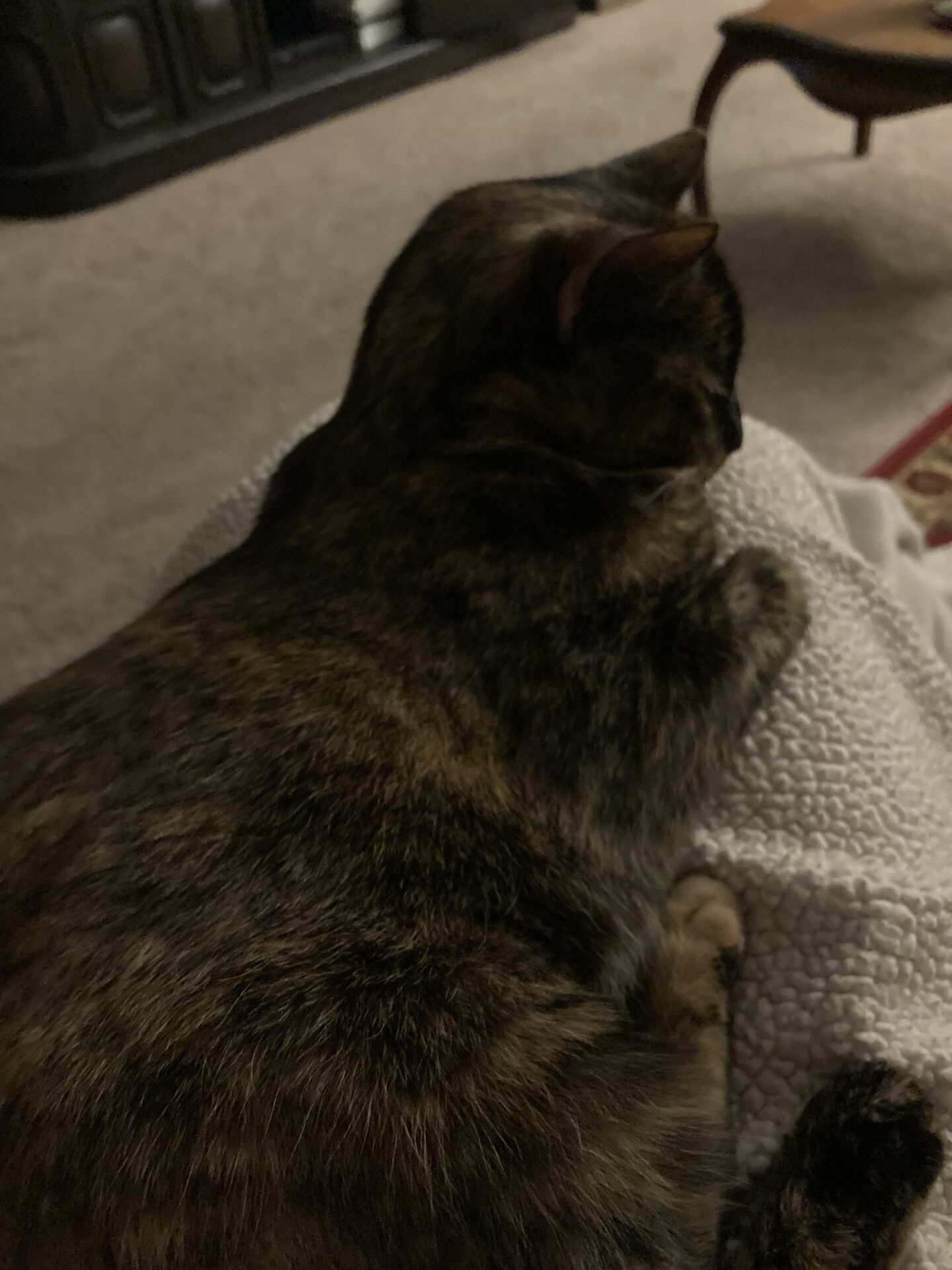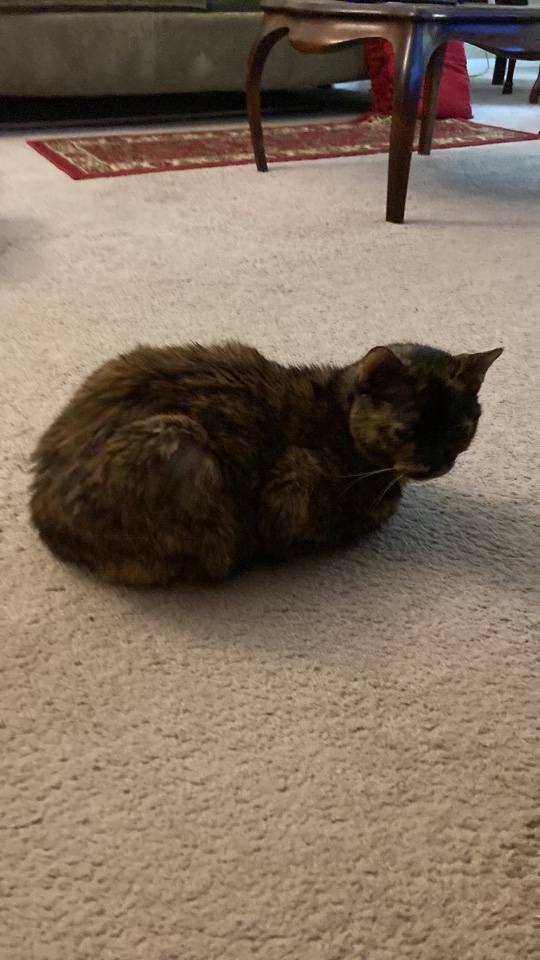 Let's not let Lucky down!!!!!
I'll be back this evening with a brief War for Ukraine Update.
Open thread!