Balloon Juice, meet Maxwell Edison: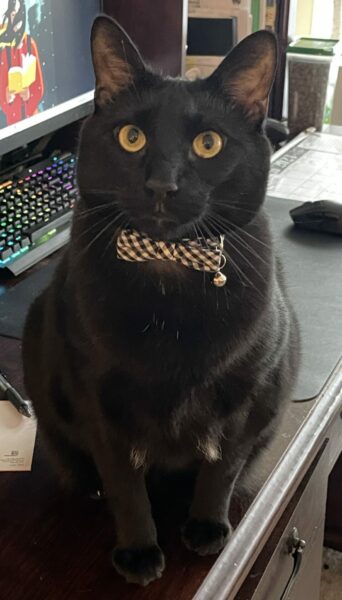 Spent a lovely day with my host and the newest member of the herd, Maxwell. I stopped by Petco, where the pets go, to get a breakaway collar because I want to put an air tag on him for the first couple of weeks until I figure out his hiding spaces at Home Crap Home, saw the bow tie, and knew that was the one.
He's a very handsome cat, chatty, curious, friendly, and he has some serious ups. Plus he is big, which, as we know, is how I like 'em. Very excited to bring him home tomorrow.