Max is safely home at the Cole shitshow, and he has his own room in my office. The spare builtin desk is where his water. food, and crate are, the feliway is plugged in, he has some silverine and catnip, and we're just gonna not fuck with him for a couple of days and let him do things on his terms.
Suffice it to say, Max was NOT the biggest fan of Thurston right off the bat: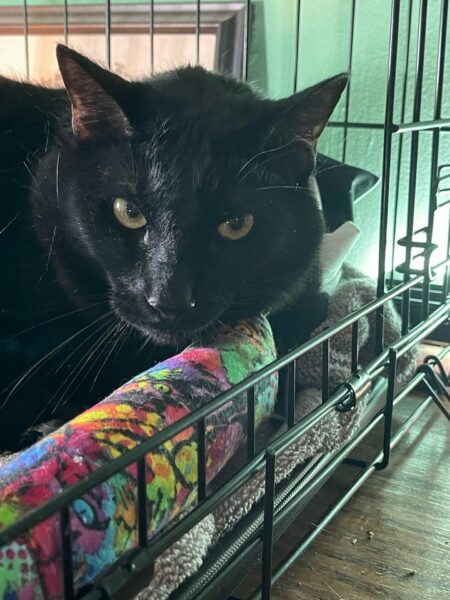 The meeting went like this:
Thurston: "NEW FRIEND"
Max: "DIE."
Max: "Wait. Actually I meant FUCK OFF AND DIE."
It will all sort itself out. The key is to just give them the space to come to their own terms and not freak out and fill their heads with whacky human energy.
He hasn't met Steve yet, because it is nice out and he is outside stalking.