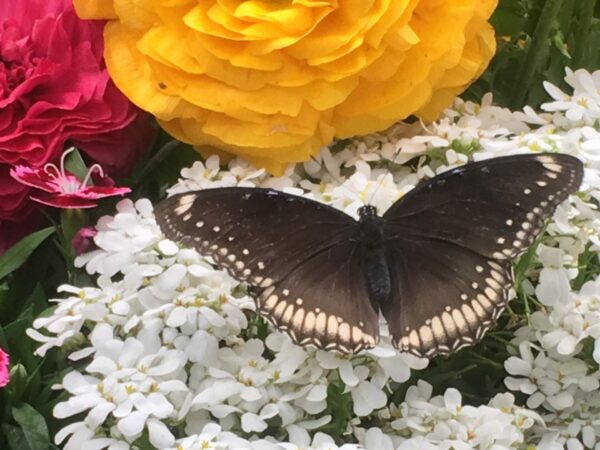 A lovely montage, after a week of miserable weather, from commentor Glidwrith:
You put out the call that you needed photos and for once, I happened to have something Juicers might want to see.

They give you little cups of nectar to attract the butterflies and a list of the species to try to spot.

Gorgeous!
***********
What's going on in your garden (planning / prep / memories), this week?