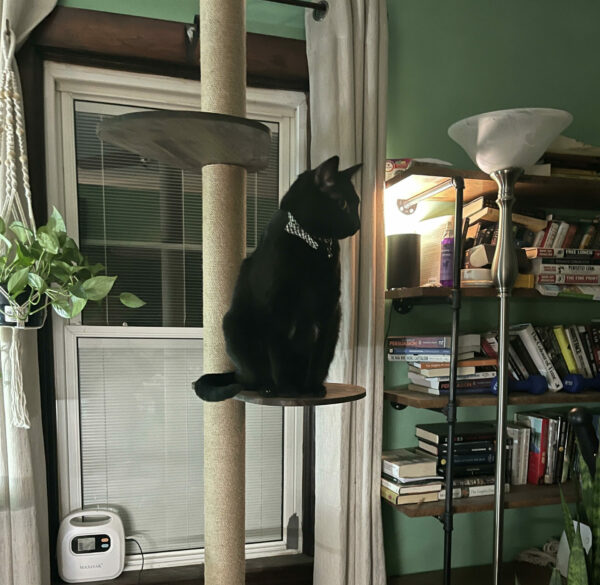 Things are going well with the feline overlord. He's calming down slightly, but he is just so scared, so we are taking things super easy. Just gonna take time.
He still has not met Thurston- he has seen him from the other side of the gate and DOES NOT APPROVE AT ALL. He's been in the same room with Steve for a couple hours, on separate sides, and there was no drama.
This is going to be a slow integration.