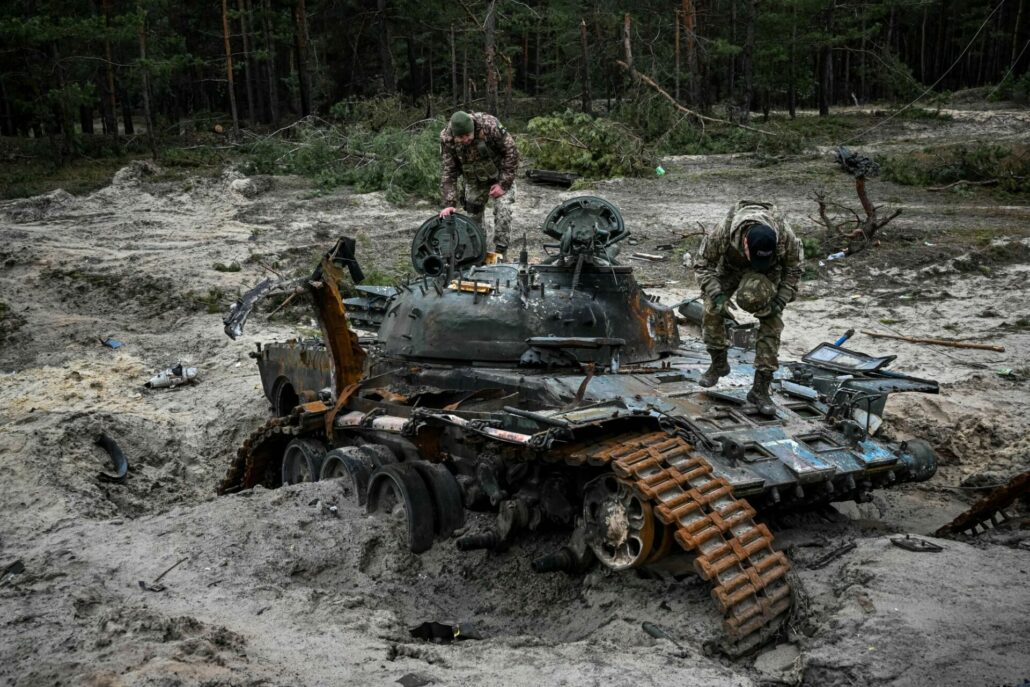 Ukraine is fighting this war on many fronts, and a lot of them are not not the battlefield.
Ukraine has a high-tech hotline to make it easier for Russian soldiers who want to surrender.  (Los Angeles Times)
KYIV, Ukraine — Bound for the battlefield, sounding harried and anxious, the Russian soldier placed a hasty phone call — to a Ukrainian military hotline.

"They say you can help me surrender voluntarily, is that right?" asked the serviceman, explaining that he was soon to be deployed near the southern Ukrainian city of Kherson.

"When Ukrainian soldiers come, do I just kneel down, or what? Do you promise not to film me while this is happening?"

In fluent Russian, the hotline operator calmly assured him he'd be given detailed instructions on how to safely lay down his weapon and turn himself in.

"When you get to the front lines, just call us right away," she said.

At a crucial juncture in an extraordinarily bloody war, Ukraine's military is focused on one task: removing Russian soldiers from the battlefield. But faced with a foe whose ranks are known to be riddled with unwilling fighters, Ukrainian military strategists realized there might be more than one means to that end.

With that, the "I Want to Live" outreach was born, aimed at providing invading forces with step-by-step information on how to abandon the ranks. Initially run by Ukrainian police, the program has had a ramped-up, military-operated version in place since mid-September.

On Russian-language social media, Ukrainians have spread the word about the program's website, intended as a portal for the surrender-curious or their loved ones. It has attracted more than 13.3 million visits — 7.6 million of those from Russian territory, organizers said.

Russian soldiers also provide personal data through a chatbot on the encrypted messaging app Telegram — information Ukrainian authorities use to winnow down those who are serious about turning themselves in. The chatbot, together with the hotline, has drawn nearly 10,000 contacts, according to organizers.

Citing security reasons, Ukrainian officials declined to disclose how many surrenders have been brokered via the program. But hotline operators field calls around the clock from Russians who are soon to be mobilized, are in the midst of being deployed or are already on the battlefield. Callers might be jittery or stoic, defensive or remorseful, coolly businesslike or floridly emotional — sometimes all of those in a single conversation.
Read the whole thing if you can.  h/t Almost Retired for the article!
Open thread.