It's postcard writing and music sharing time.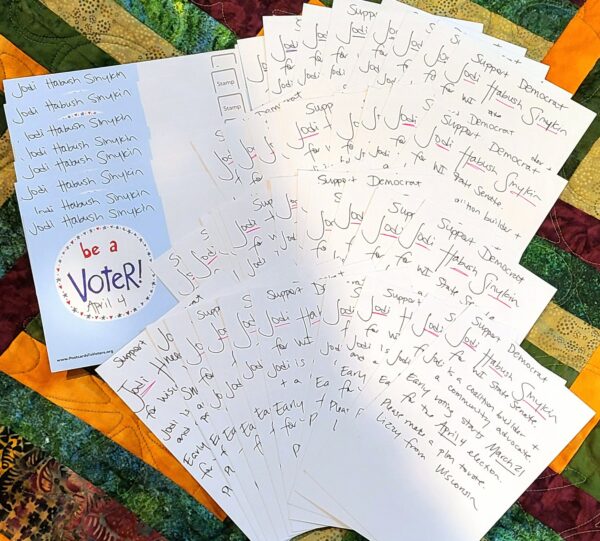 If anyone else has postcard photos they want to share, please send me your pics.
brendancalling has been doing a great job supplying playlists for our Saturday Music & Postcards threads, but on our Tuesday evening threads, we count on all of you BJ music peeps out there.  So post your links to whatever you like!
Postcard information here.  If you don't see an answer to your question in that file, chime in and let me know so I can answer and then add the info the file, so everyone has it.
Note: if you click on Balloon Juice in the box, it takes you to the front page.  If you click on "Postcards + Instructions for Wisconsin", it will take you straight to the page with all the info.
Open thread.