---
We are officially moving on to another plan for the 2023 pet calendar, as it's now close to mid-March and still no sign of calendar paper stock at Cafe Press.
Balloon Juice peeps sent in hundreds of photos of their pets, and a whole lot of time and effort was spent on our end communicating about photos, sorting photos, designing the photos.  And now we have these beautiful calendar files, but no paper, so no calendars.
Would anyone like to buy a .pdf version of the calendars?
When we sell a calendar on Cafe Press, $10 goes directly to the pet charity, so we will "sell" the .pdf version to anyone who is interested.
… and by "sell" we mean that you would make a donation of $10 or more to Athenspets through our BJ thermometer.  If you want Calendar A and Calendar B, then the donation would be $20 or more.
If you're not normally a calendar purchaser, but you would enjoy just looking at the calendars, by all means do so!  And if you are included to throw $2 or $5 into Walter's Fund, all the better, but not necessary.  All these beautiful and beloved creatures got all dressed up for the calendar, so to speak, and they deserve to be seen!
Plus, we have a special treat in January this year, an all-Cole page, which I included here.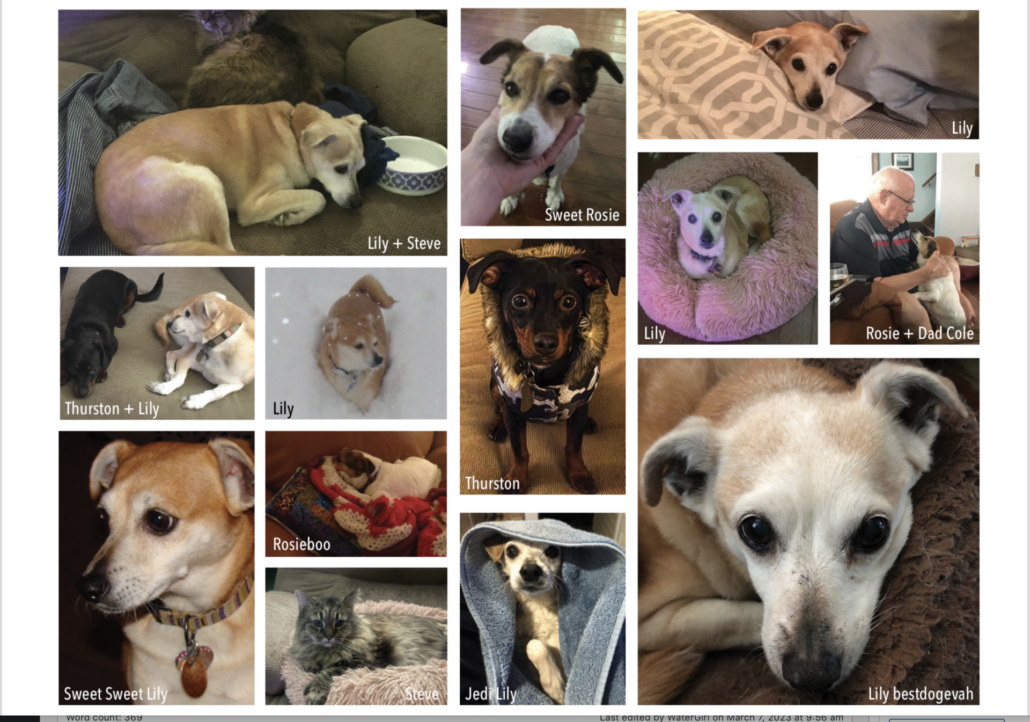 The starting amount for the Athenspets thermometer as of this morning is *$4,251.  We normally raise about $3,000 for the pet charity through calendar sales, so I'm hoping that we can get the thermometer to $7,500 though the sale of the .pdf versions of the calendars.
We'll be on the honor system for the calendar "purchases".  There's no need to send me proof of donation.  If everybody gets to see their wonderful pets (and everyone else!) in the layout, and if we can get Walter's Fund up to where it would have been with calendar sales, then we will be happy.
*It's worth nothing that the amount in the thermometer is not the amount that is currently in Walter's Fund – the thermometer shows how much we have raised for them in total, and the thermometer amount isn't reduced as Walter's Fund is used to help various animals with emergency care.
Update:  To download a file:
On a laptop, if you Ctrl-click, you can choose to download the file.
On my iPhone, I just did a long press, and "download linked file" came up as an option.
I assume the same would be true on a tablet.