On the Road is a weekday feature spotlighting reader photo submissions.
From the exotic to the familiar, whether you're traveling or in your own backyard, we would love to see the world through your eyes.
lashonharangue
Etosha National Park, like most of Namibia, is very dry and barren. Because of this, you don't see large herds of animals that can be found in places like Kenya or Tanzania. Most of the animals we saw were either drinking at water holes scattered around the park, or traveling to and from them. Some of these water holes are man-made while others were pre-existing. Many of the natural water sources are supplemented with water pumped from aquifers below.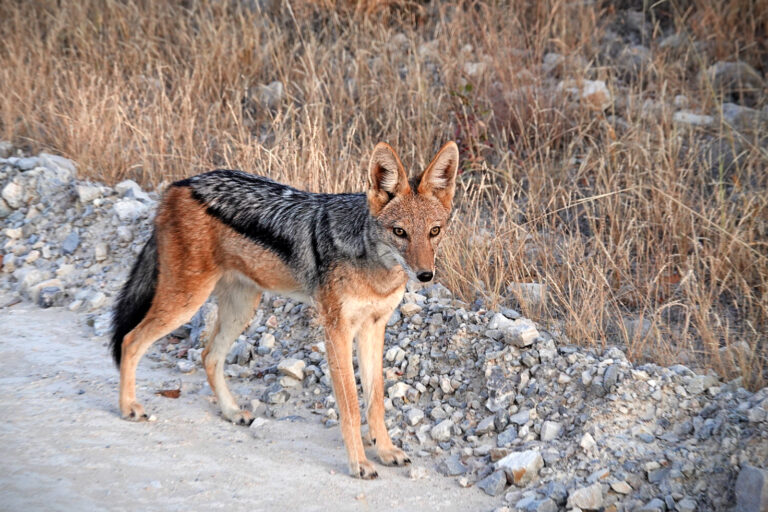 A black backed jackal that showed no fear around our vehicle.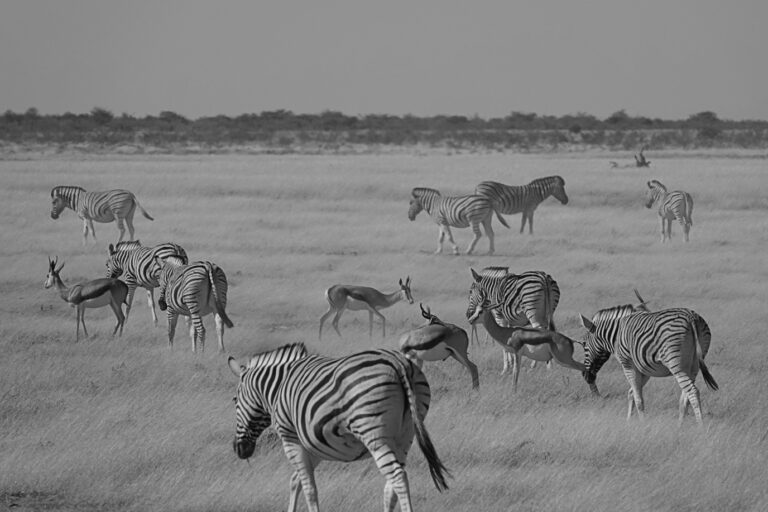 These are springboks and zebras headed to a water hole. The terrain was relatively flat and the colors washed out several months after the rainy season. l decided to render this in black and white. I was going for a safari in the early 20th century look. Maybe something out of an Agatha Christie novel.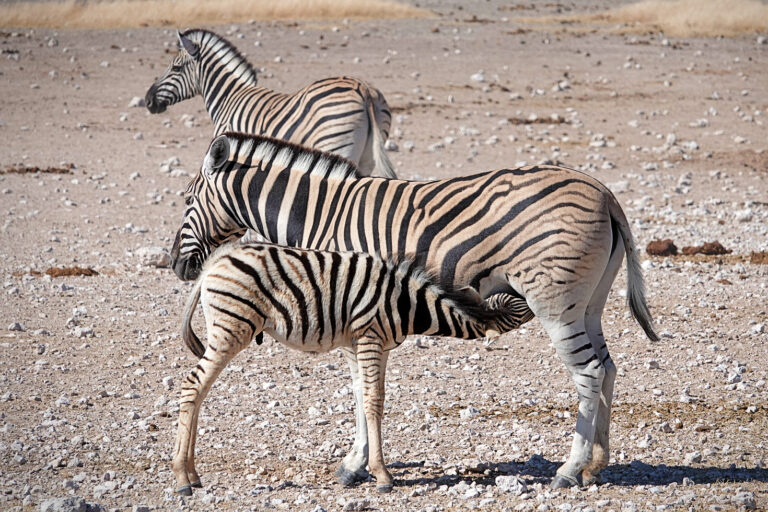 A young zebra nursing in this color photo.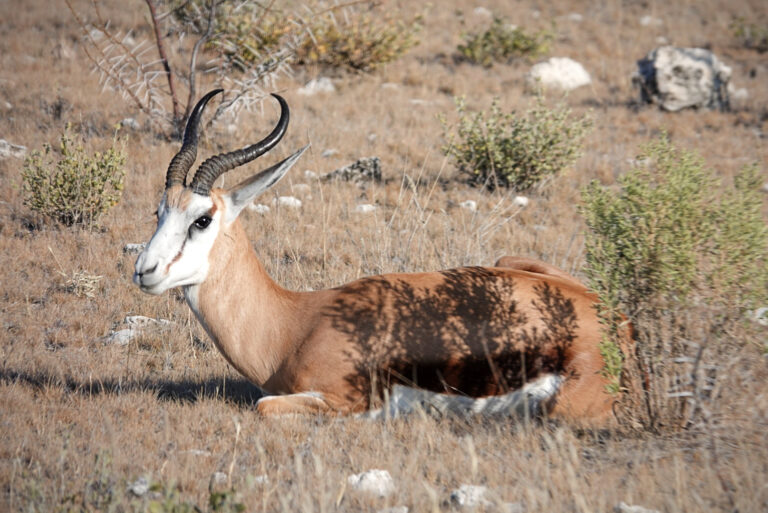 A springbok resting near a water hole. Both sexes have horns.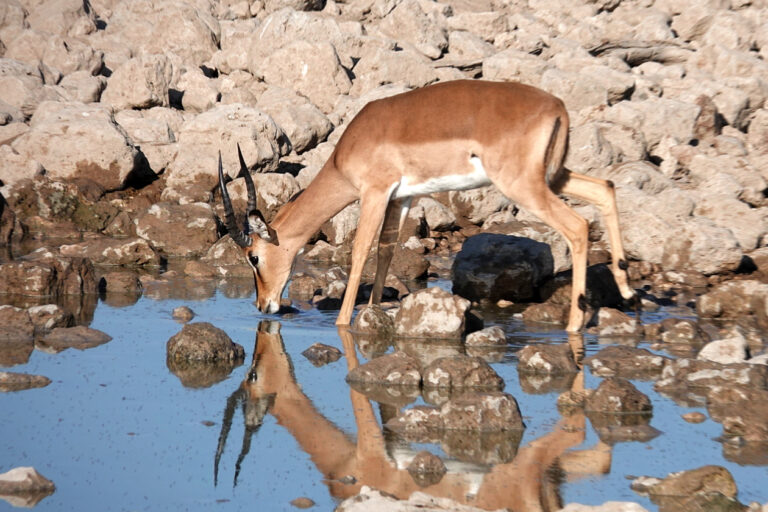 This is at the edge of a large water hole. It is located near the most developed section of the park. They had actually built a small covered viewing stand next to it. I took about a hundred photos here. Note the differences in coloring of the face and belly between this male impala (only males have horns) and the springbok in the previous photo. After our guide Jeremia pointed it out about a half a dozen times I was able to distinguish them apart.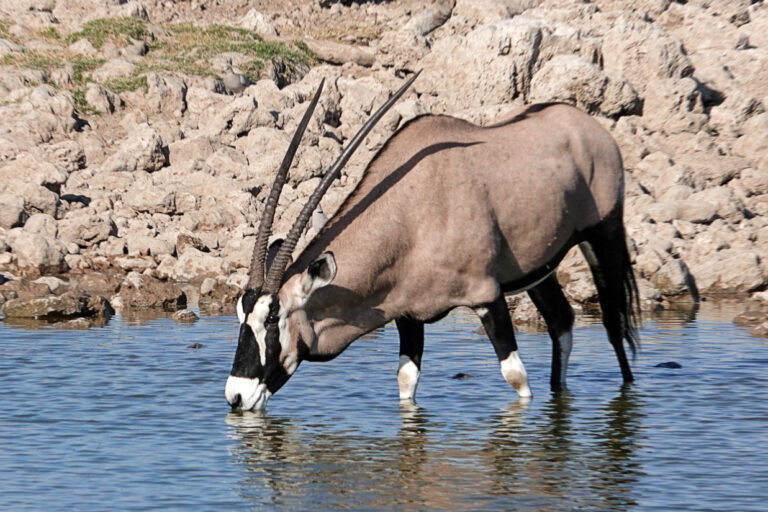 Another majestic oryx. The animal is also called a gemsbok in Africa. However, in Europe gemsbok is the common name for the chamois (Rupicapra rupicapra).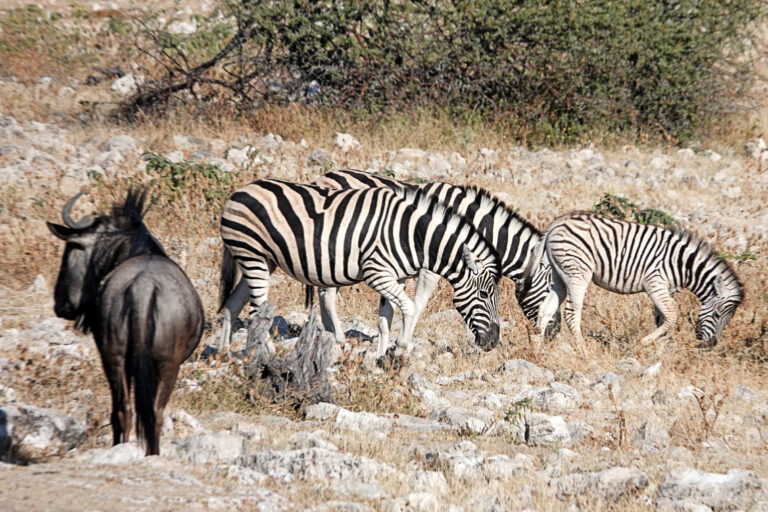 There was a group of wildebeest that came over to the water hole with many zebras. They sometimes herd together because it gives them more warning about predators. The wildebeest have a strong sense of smell and hearing, while the zebras have keen eyesight.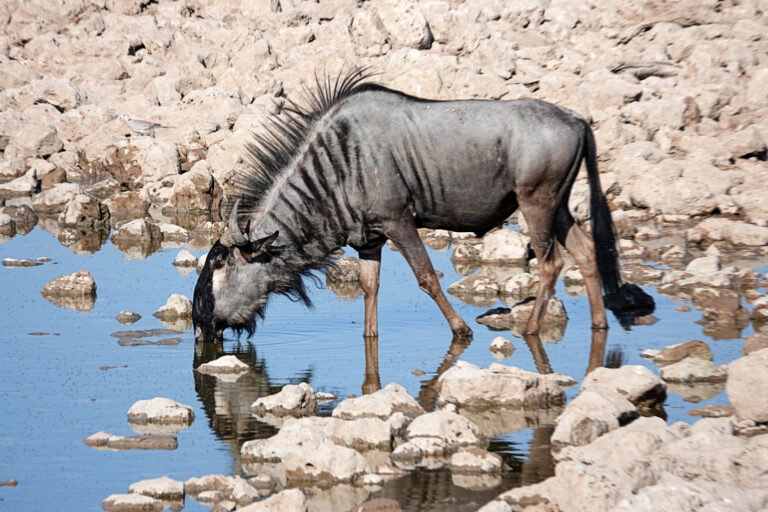 A better photo of a wildebeest at the water hole.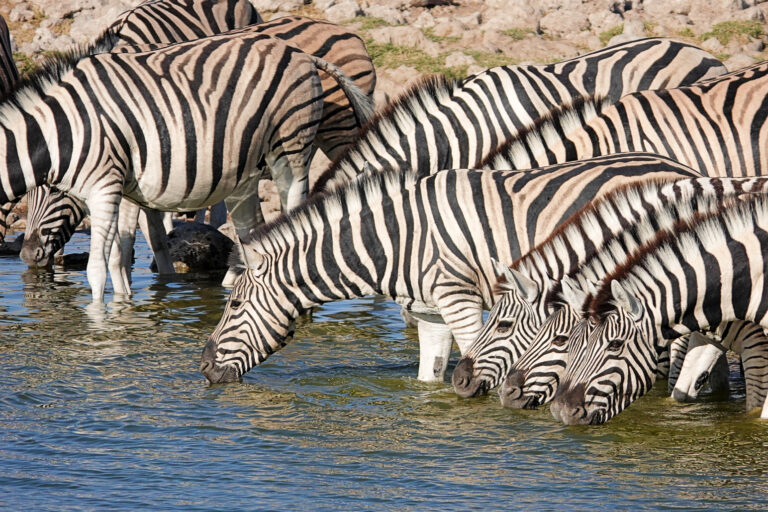 A "dazzle" of zebras. 
Next – More Etosha critters