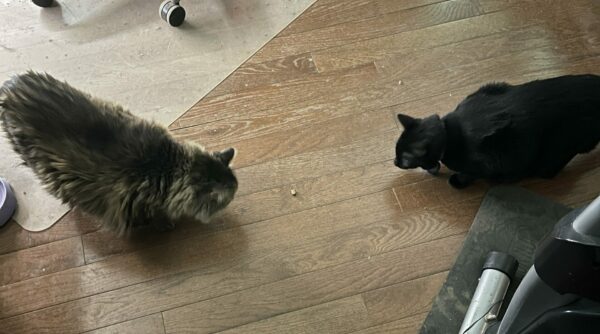 Things are progressing nicely with the lads. They have been able to share the same space with little to no drama, and the space in which they are able to tolerate each other is shrinking every day. I don't know if they will ever be best buds (I have no reason to think they will not be), but as far as being able to share the same roof, I think that is going to be no problem.
As I noted, the gate has been down in the office for several days now, and despite being the village idiot, Thurston is at least smart enough to not get murdered by the roaming black jaguar. The only incident of note is when they accidentally ran into each other (one running upstairs, one running downstairs), and they had some words before both fucked off in a different direction.
Everything is going to be fine, I think.