Maxwell had his visit to the vet today, and as a reminder, this is what the vet is used to from me when I bring in a cat: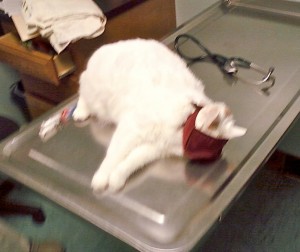 Oviously I was concerned I was going to scar the vet and vet techs with a new feral panther, and man were my fears justified: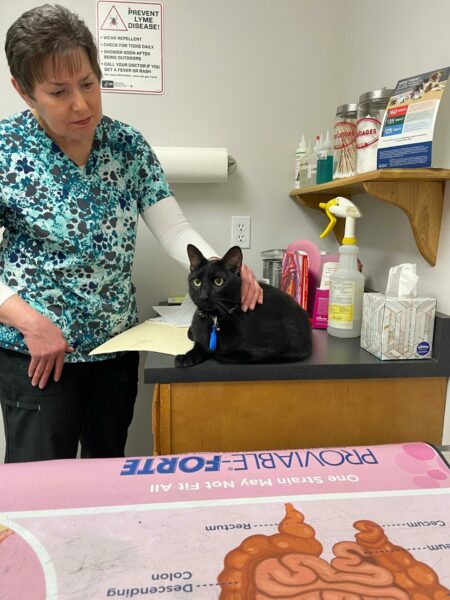 He was an absolute gentleman, and they all adored him. He weighs in at 16.6 lbs, his fourth birthday will be in May, he is now up to date on his shots, his chip is registered and showing up, and he had his nails trimmed.
Such a good boy.