So over the past week, Max has gone from Timid Kitty to Danger Kitty to now, his latest incarnation, which is LOVERBOY. He is now to the point where he needs near CONSTAT love and attention.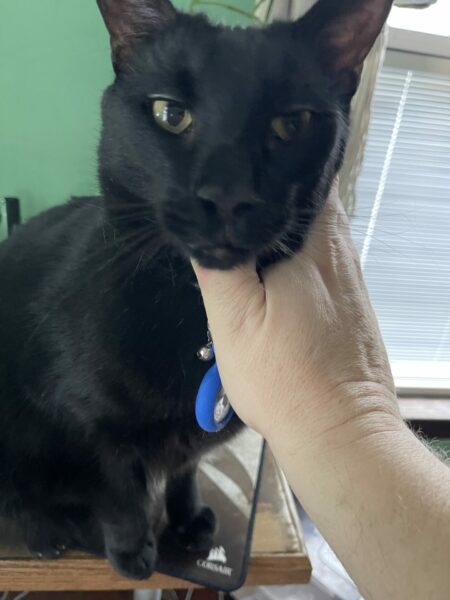 He will sit behind my chair and meow until I pick him up, hold him like a baby in my arms, cradling him, and I have to sit at my chair holding him while typing with one hand to get any work done.
Oh, and he and Steve are closer to forming the cat borg. In the morning they run side by side and split at the last minute to the left and to the right to their respective bowls to be fed.