It's postcard writing and music sharing time.
Music peeps, please share your links in the comments!
If anyone else has postcard photos they want to share, please send me your pics.
Here are some great postcards from BlueGuitarist!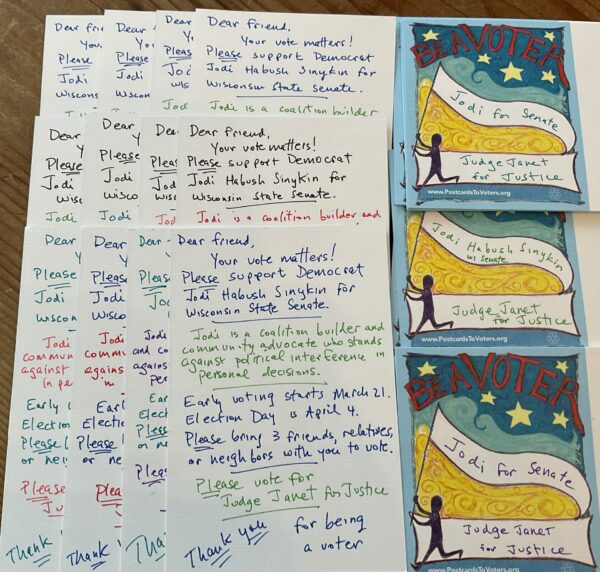 Want to help with postcards but your writing is illegible or you don't have time?  
We have an Indivisible group that's located in SD-8, that wants to write 500 postcards, but some of the writers can't afford the stamps.  It would be a big help to them if we could supply maybe half the stamps, which would be $120.  Send me email if you're willing to help cover the cost of stamps.
Want to help with postcards but you have been holding off because the cost of postcards and stamps isn't in your budget right now?
Send me email, and I'll bet we can hook you up with another BJ peep who has money but no time!
Want to write postcards in Spanish?  We have Latino households you can write to, too!
Postcard information here.  If you don't see an answer to your question in that file, chime in and let me know so I can answer and then add the info the file, so everyone has it.
Note: if you click on Balloon Juice in the box, it takes you to the front page.  If you click on "Postcards + Instructions for Wisconsin", it will take you straight to the page with all the info.
Open thread.