The Republican Party.  It's an ugly coalition, surely an un-holy alliance of hate, but this alliance is how the Republicans get to nearly 50%.
Roger Moore wrote this a week or two ago, and I have been thinking about it.
I would put it a little differently.  I think they fundamentally recognize their ideas are losing popularity.  They wouldn't be trying to cheat if they thought they could win fairly.

The fascist wing of the party are the ones who think it's more important to get their way than to have free and fair elections.  The remainder of the party is a mix.  Some of them are willing to give up on some facet of the party platform to try to win, and some of them still want to stick to the platform but think they'll get their turn to implement it once the Democrats show their asses and lose.

I guess some of them also want to implement the platform and think they can weasel their way to a victory by lying about their goals.  That group is less significant, though, because this is obviously a very limited strategy.

It's hard to win reelection when you have a track record of doing stuff the electorate doesn't like, though people like Glenn Youngkin have shown it can be effective as a short-term approach.
They have formed an unholy alliance, but it's working.  For now.  Is it working because they all care about power and about winning more than they care anything else?  Is it their ugly version of "Just win, baby!" ??
It may have started as a quest for power, but now it seems to be all about hate.  Or maybe hate is just a means to hang on to power?
I mean, think about the religious right.  So-called Christians.  They have signed on to all the hate and ugliness that is the antithesis of christianity.  Truly, Jesus wept.
So what's our ultimate driving force, the thing that can bring us all together?  That can allow us to drive the current iteration of Republican ugliness right into the sea?  Are we partly there already?  What other pieces do we need to put in place?
Something to think about maybe, on a quiet weekend afternoon? :-)  Your thoughts?
Oh, and here's a photo of the new kitty that Beautiful Plumage is bringing home today!  (fluffy kitty on the right)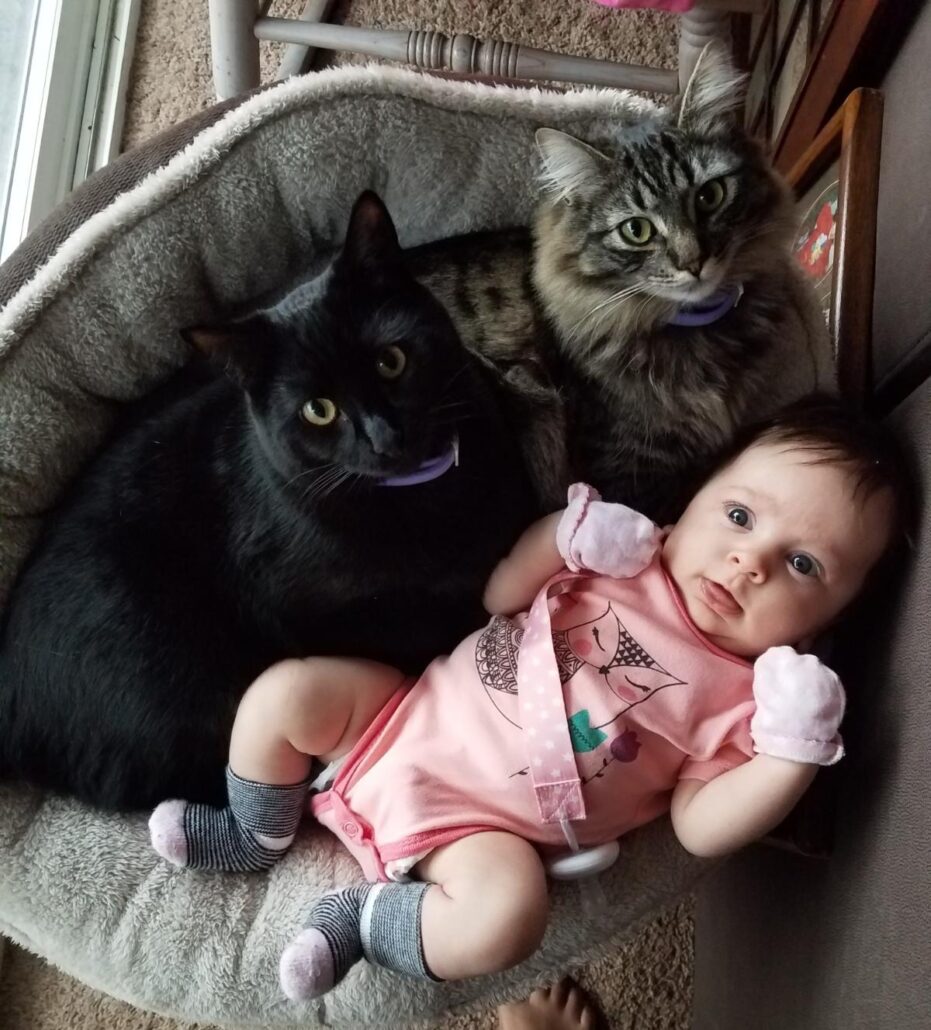 Black kitty and the new dog get along fine, but apparently the new dog and Marie are not doing well together, so Beautiful Plumage gets to have Marie all to herself, and no doubt will spoil Marie the way she should be spoiled by her new servant.
Open thread.