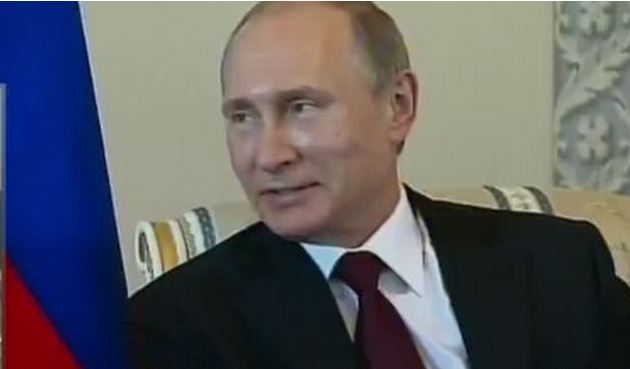 He came to D.C. as a Brazilian student. The U.S. says he was a Russian spy.
Wow.  Shocking how close this guy got.
Gift link to the Washington Post – but read the whole story, it's worth it.
His real name is Sergey Cherkasov and he had spent nearly a decade building the fictitious Ferreira persona, according to officials and court records. His "team" was a tight circle of Russian handlers suddenly poised to have a deep-cover spy in the U.S. capital, positioned to forge connections in every corner of the American security establishment, from the State Department to the CIA.

Using the access he gained during his two years in Washington, Cherkasov filed reports to his bosses in Russia's military intelligence service, the GRU, on how senior officials in the Biden administration were responding to the Russian military buildup before the war in Ukraine, according to an FBI affidavit.

After he graduated, he came close to achieving a more consequential penetration when he was offered a position at the International Criminal Court in The Hague. He was due to start a six-month internship there last year — just as the court began investigating Russian war crimes in Ukraine — only to be turned away by Dutch authorities acting on information relayed by the FBI, according to Western security officials. Officials in the Netherlands put him on a plane back to Brazil, where he was arrested upon landing and is now serving a 15-year prison sentence for document fraud related to his fake identity.
Another short excerpt:
The details that have since emerged provide extraordinary visibility into highly cloaked aspects of Russian intelligence, including the Kremlin's almost obsessive effort to infiltrate Western targets with "illegals" — spies who operate as lone agents with no discernible link to their home service — rather than diplomats with the legal protections that come with working out of an embassy.

The case has revealed lingering vulnerabilities in Western defenses more than a decade after the FBI arrested 10 Russian illegals in a sweep that made global headlines and spawned a popular television series, "The Americans." U.S. officials acknowledge that the bureau discovered Cherkasov's identity and GRU affiliation only after his arrival in Washington. The FBI declined to comment on the case.

The revelations have also exposed serious lapses in Russian tradecraft. Authorities have mined Cherkasov's computer and other devices and found a trove of evidence, according to court records and security officials, including emails to his Russian handlers, details about "dead drops" where messages could be left, records of illicit money transfers, and an error-strewn personal history that he appears to have composed while trying to memorize details of his fictitious life.
Score one for the FBI.
Open thread.