On the Road is a weekday feature spotlighting reader photo submissions.
From the exotic to the familiar, whether you're traveling or in your own backyard, we would love to see the world through your eyes.
knally
These photos come from two trips to the Shropshire Hills in December 2021 and March 2022 since I had images I wanted to show from both trips.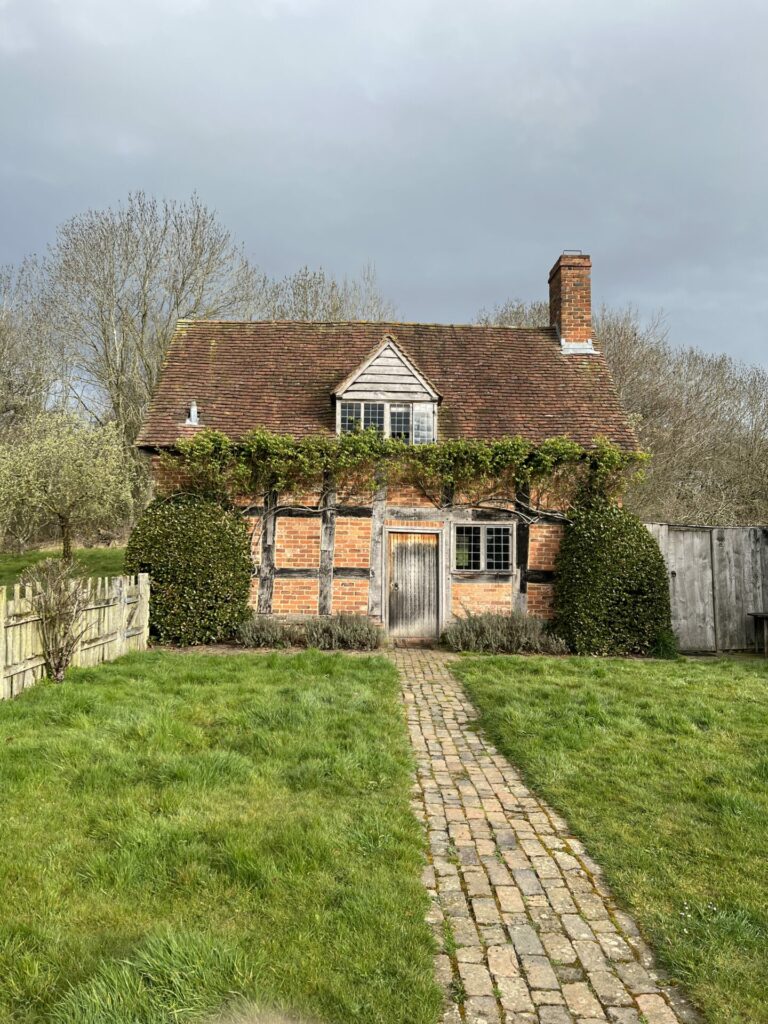 Bush Cottage, Stottesdon, Near Bridgnorth
March 31, 2022
This is where I stayed with a friend in March, it's a Landmark Trust property called Bush Cottage, and was particularly significant to my friend since her cousin used to live here, and my friend's parents stayed with them for a few months. The cousin lives nearby and came for a nostalgic visit.
Bush Cottage, Stottesdon, Near Bridgnorth
March 31, 2022
A view from Bush Cottage to the surrounding countryside. Also featuring a little of the architectural detail of the cottage.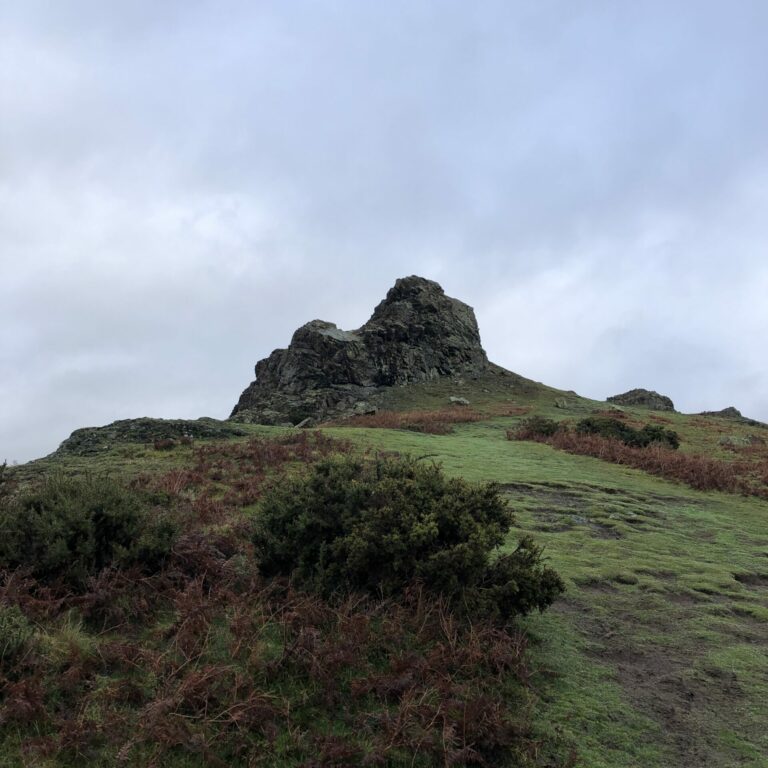 Hope Bowdler, Church Stretton
December 14, 2021
One of the first hills on a walking holiday, heading up to the Gaerstones on Hope Bowdler, which looks over to …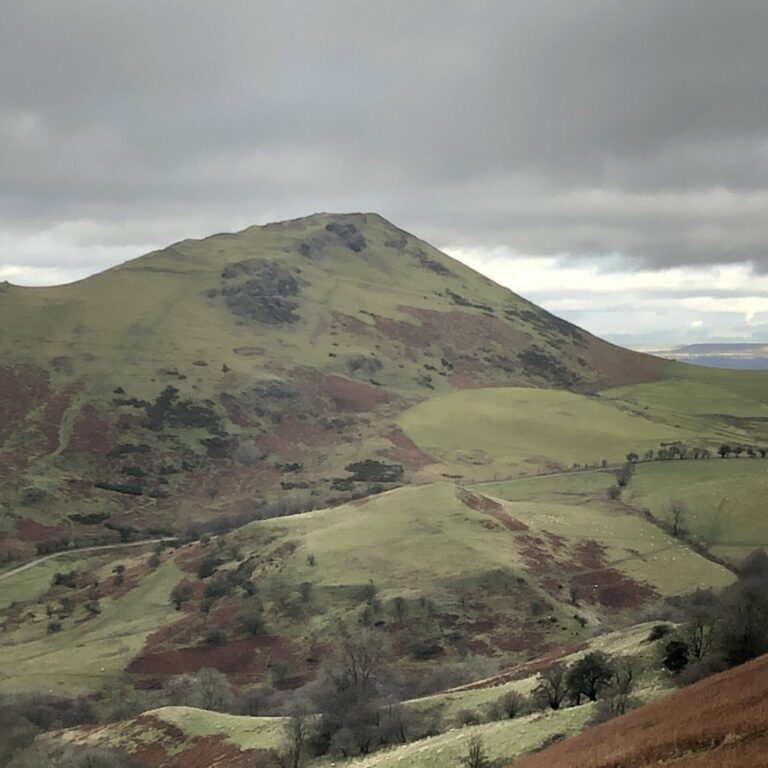 Caer Caradoc
December 14, 2021
… the ancient hill fort of Caer Carodoc which legend has as the site of Caratacus' last battle against the Romans.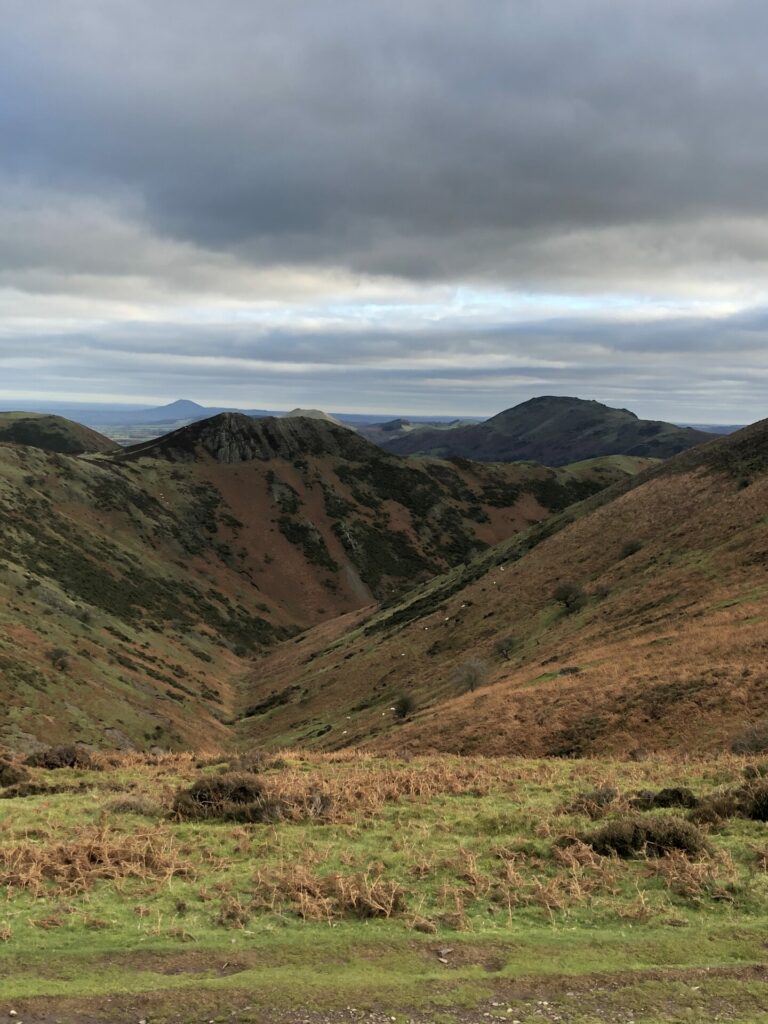 Long Mynd
December 15, 2021
On the next day we walked up the Townbrook Valley to the top of Long Mynd (mynd meaning mountain). Caer Caradoc is on the right middle distance, and in the far left distance is The Wrekin, a product of volcanism, but not actually a volcano despite its shape.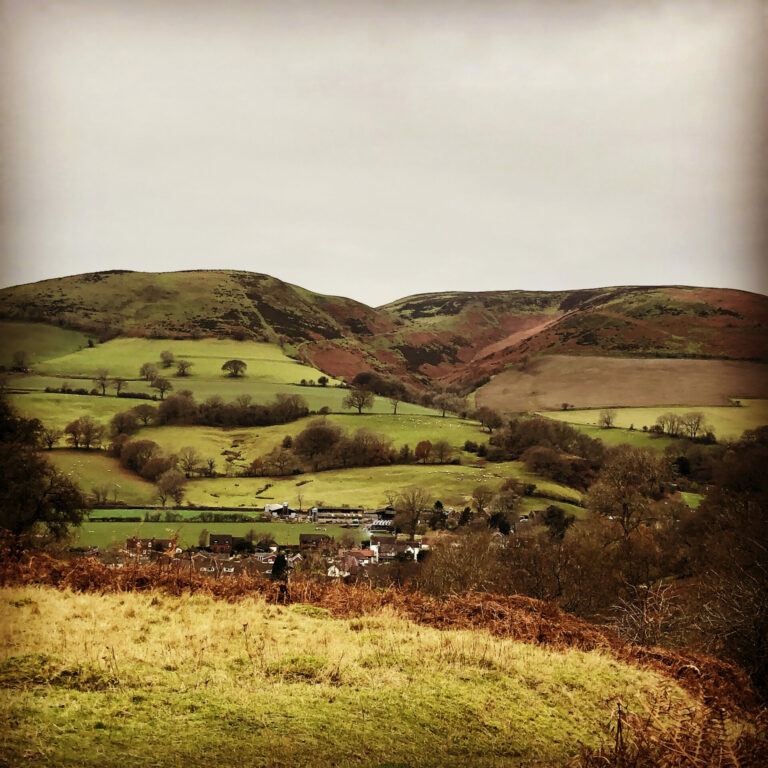 Little Stretton
December 16, 2021
On the third day of walking we skirted some of the hills, which gave us this look back at Little Stretton, the baby brother of Church Stretton, nestling under the Long Mynd.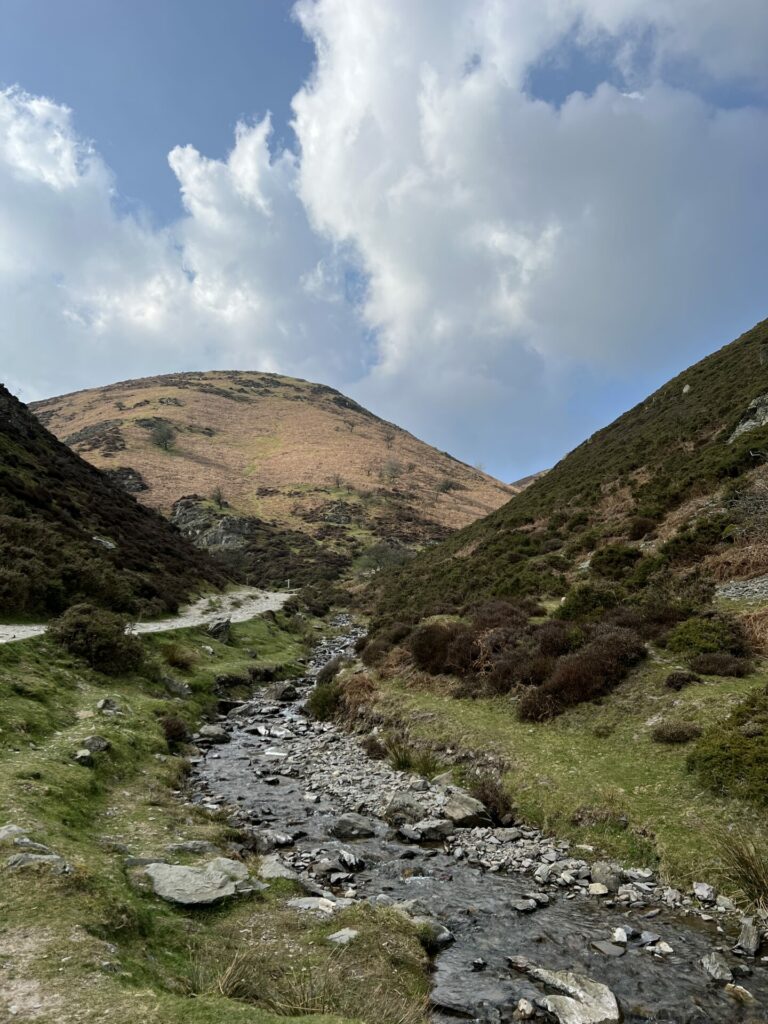 Carding Mill Valley, Long Mynd, Church Stretton
March 29, 2022
The lower section of the Carding Mill Valley. Carding is part of the process in preparing fleece, and was just the latest in many uses of a mill on the river. This view is showing quite a small stream, but it can get deeper and stronger.
The path coming down was a bit rocky and wet so I only thought to take a picture near the end, but it is very picturesque along its route.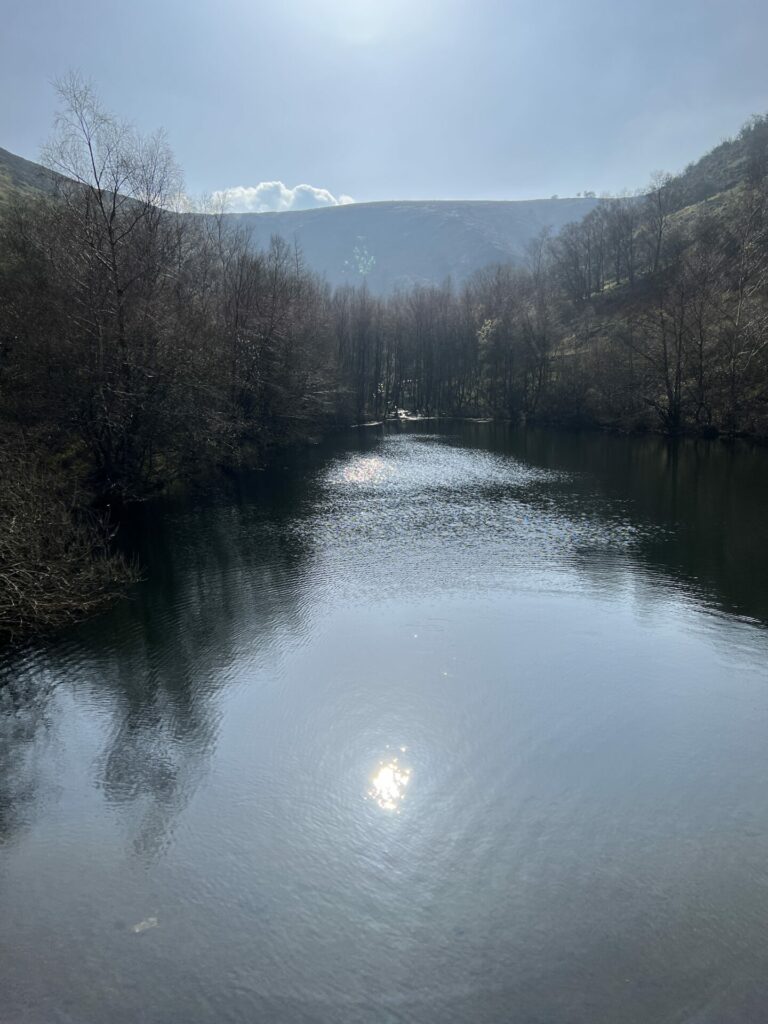 Reservoir, Long Mynd
March 29, 2022
The reservoir near the bottom of the Long Mynd.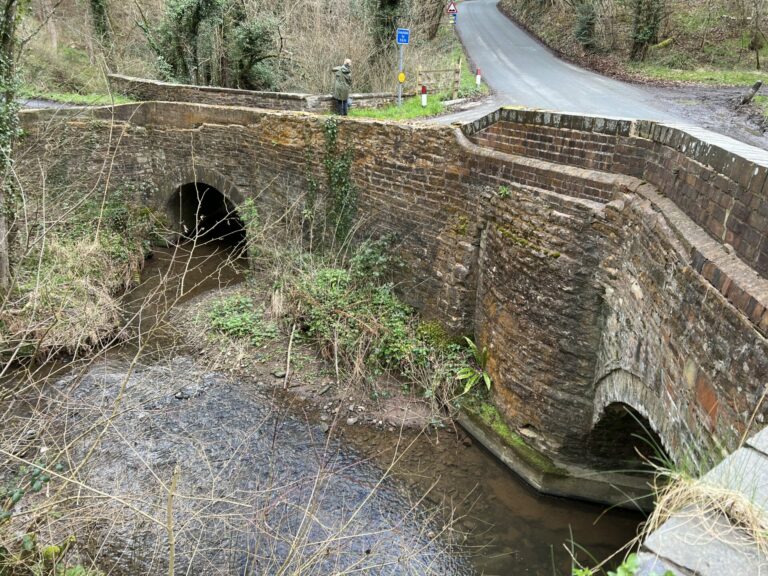 Brooksmeeting Bridge, Near Chorley
March 31, 2022
Quite an interesting bit of building with two bridges joined where two streams meet. My friend was particularly keen to find this again since she and her brother would catch the school bus here.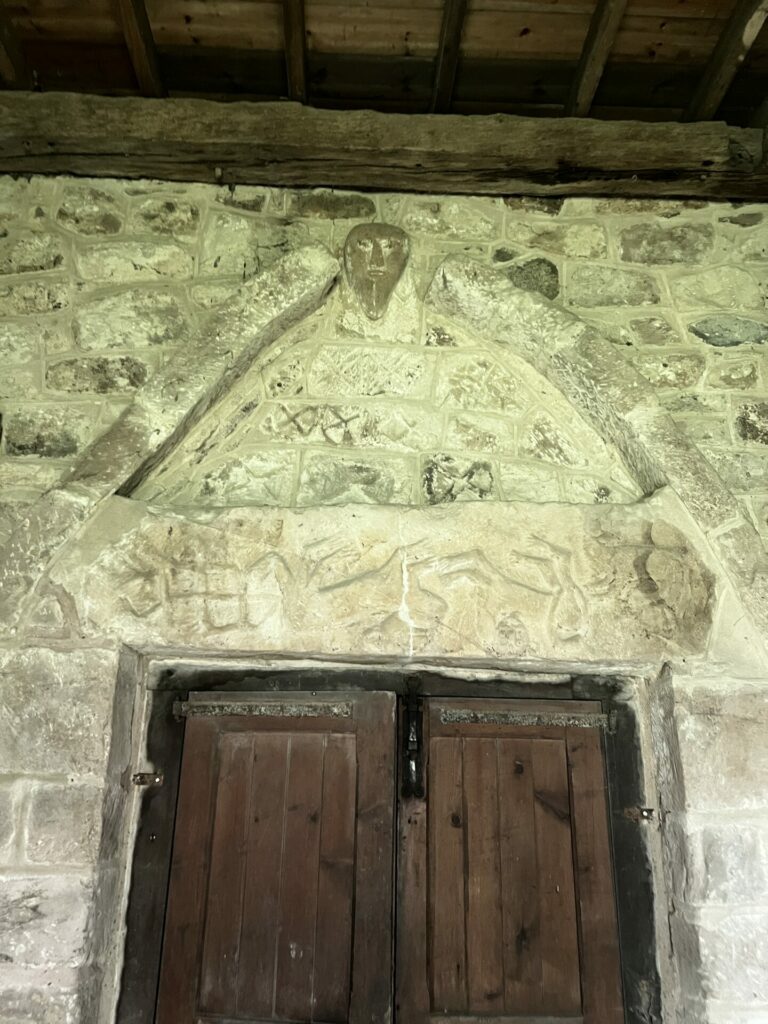 St Mary's Church, Stottesdon
March 31, 2022
And to end with something completely different.
Hidden away in St Mary's Church, Stottesdon is this carving on the tympanum (the bit above the door).  It's from pre-Norman so Saxon carving, and thought to be of a hunting scene.
I found it very difficult to get a good picture of this since it's indoors in a cramped space, but still fascinating!