I loved this image the second I saw it.  I don't know the original context for the photo, but when I saw it earlier this week it was obviously supposed to be Hillary hearing about the indictment.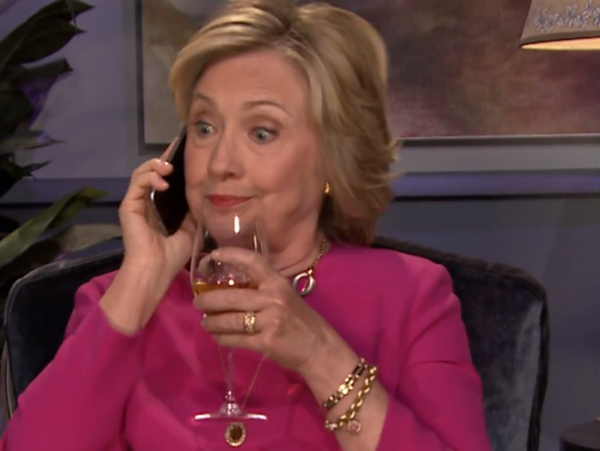 The fact that both Hillary and Al Gore didn't shrivel up with anger and bitterness after each respective election was stolen is absolute proof that we have the best people.
Speaking of all the best people, we have 25 RSVPs for tonight's zoom at 7 pm Eastern.
Anyone else want to join us?  Send me an email, and include your nym please, and I will send you a link.
If you haven't received the zoom link I sent out, please drop me an email and I will try again.
Doors open at 6:45.
What's everyone up to on this fine Saturday?