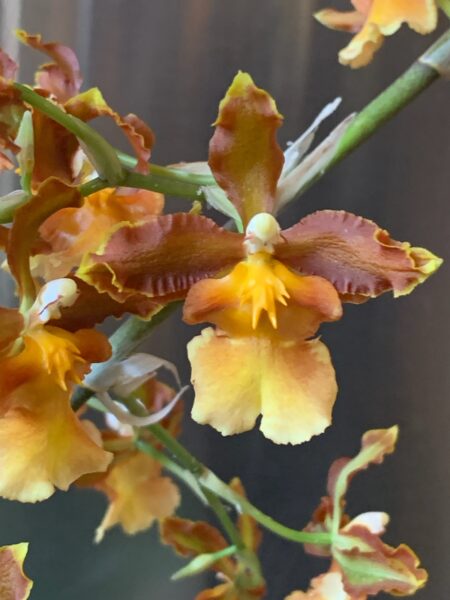 Thank you, commentor Glidwrith:
Orchids are a blog favorite. I usually have around twenty, though not all will re-bloom for me.

I choose my orchids for not just the flowers, but for the structure of the plant. If it never blooms for me again, at least I have something interesting to look at…

***********
What's going on in your garden (planning / prep / indoor), this week?