I heard from Larime today!
He said all the commissioned art should be finished this week, and he asked me to let everyone know that.  So I guess you should all be checking your email over the next few days.
They wanted me to let you all know how much they appreciate how patient everyone has been while they regrouped!
I thought I would dress up the post with pictures of my hibiscus.  When I got it last summer, it was just a stick with one tiny leaf at the top, about to unfurl, so I had no idea what it would look like.  These are the first two blooms – and they were over two weeks apart.  What's really interesting is how unique each of the flowers is.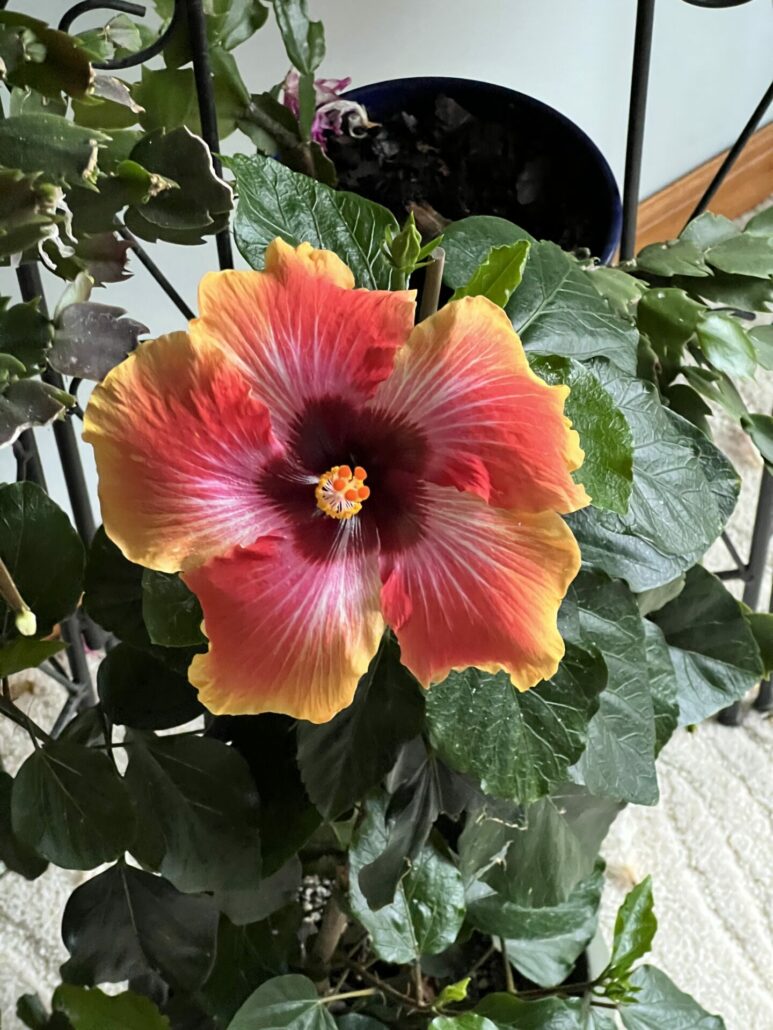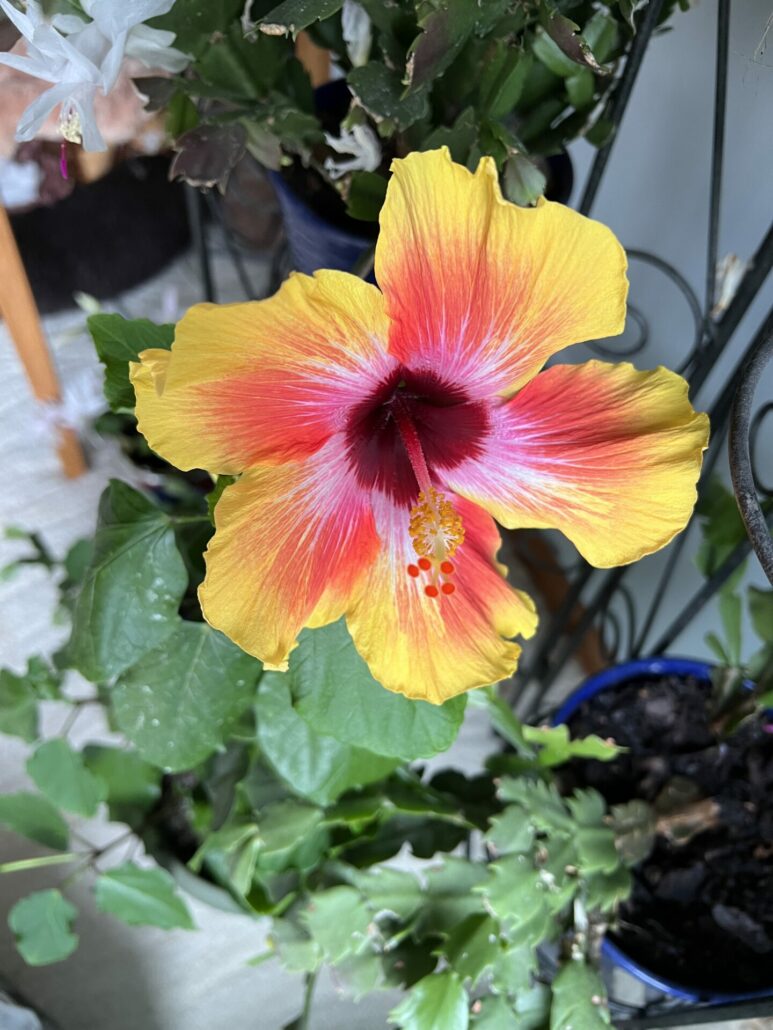 With every flower looking different, I think this will be a fun one.
It's 72 and sunny and I'm sitting on the porch today.  First real spring day here!
Totally open thread.