On the Road is a weekday feature spotlighting reader photo submissions.
From the exotic to the familiar, whether you're traveling or in your own backyard, we would love to see the world through your eyes.
Dagaetch
Back in 2013 I gave myself a birthday present of a trip to Banff and Jasper in Canada, places that I kept seeing pop up in the photography forums I frequented. The trip itself was a bit convoluted – I flew to Seattle then took the train up to Vancouver (a beautiful ride!), then a two day bus trip over to Banff. And of course we were there during a power outage, so things got a bit complicated at times. But it was a wonderful trip with beautiful scenery. If you've ever thought about going, I highly recommend a visit!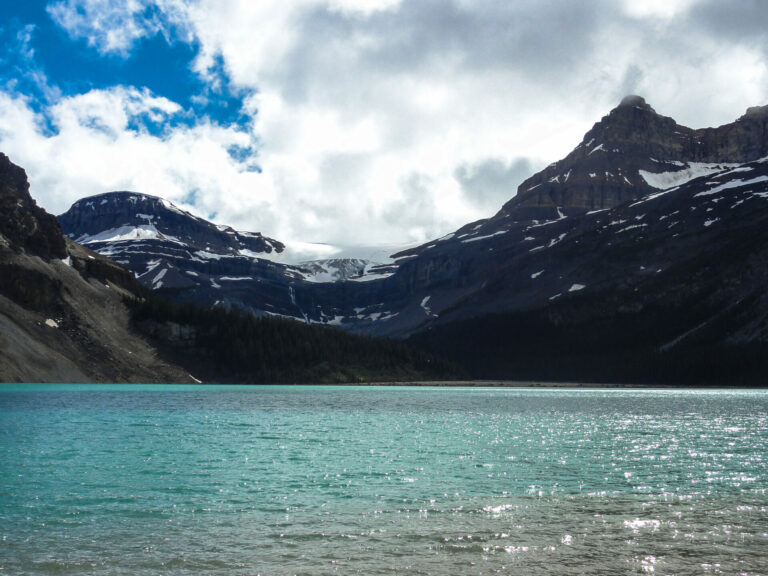 Lake Louise
Okay, I know this isn't technically on the Icefields Parkway. But it's really close! And completely worth the visit. Beautiful water, snow capped mountains, some green trees…basically all my favorite things in one place.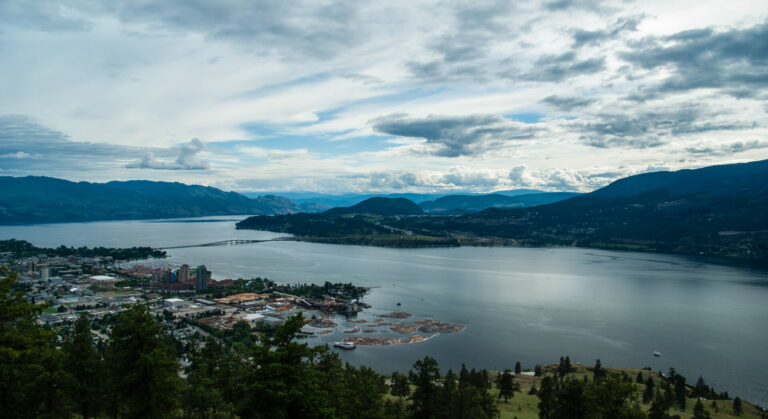 Kelowna
This was a place we…paused? overnighted? I can't remember anymore…on the way to Banff. A perfectly respectable city to pass through, I don't remember anything standing out about it other than this very pretty scene.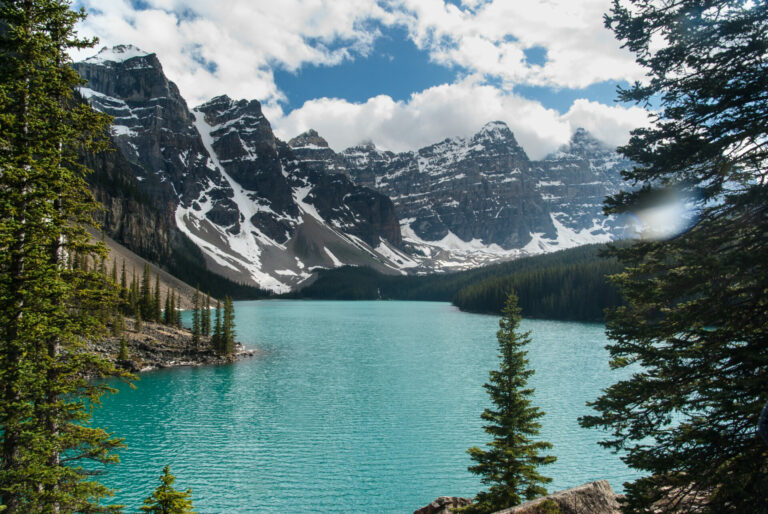 Moraine Lake
Everyone takes this picture, and for good reason. (Pardon the water drop on the lens, I wasn't paying enough attention.) It was a short hike from the road and this scene is beautiful in any season. Also a fun story – on my way back down the trail, I stop to take photos of a cute little squirrel. Suddenly some folks behind me call out, and I turn around to find a porcupine trundling my way. Those needles? MUCH BIGGER IN PERSON. Momentary panic – do I run away? Run towards it? Make noise? Stay quiet? While I stand there debating my options, the porcupine turns around and heads off the other direction. I casually wave to the other people and turn back around to keep heading down the trail. Two points for covering up terror with a veneer of confidence!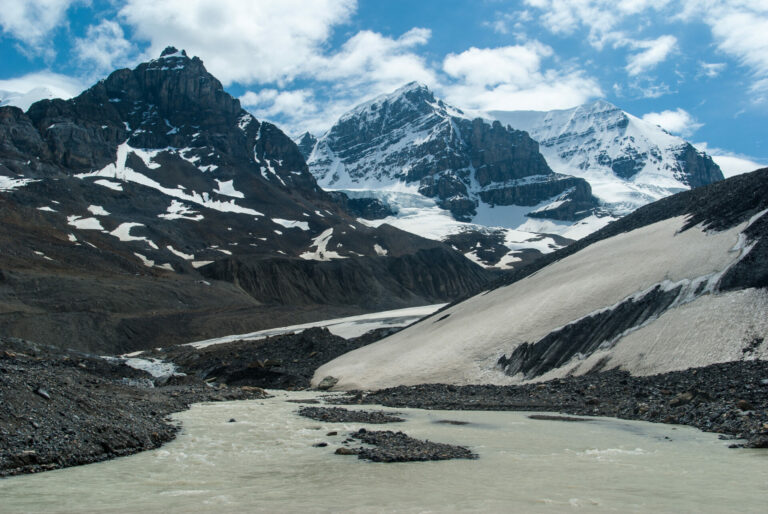 Athabasca Glacier
I think this is at Athabasca Glacier, although I could be wrong. One of the really nice things about this trip was how virtually everything is RIGHT off the road. Of course, that means you almost never have a spot to yourself.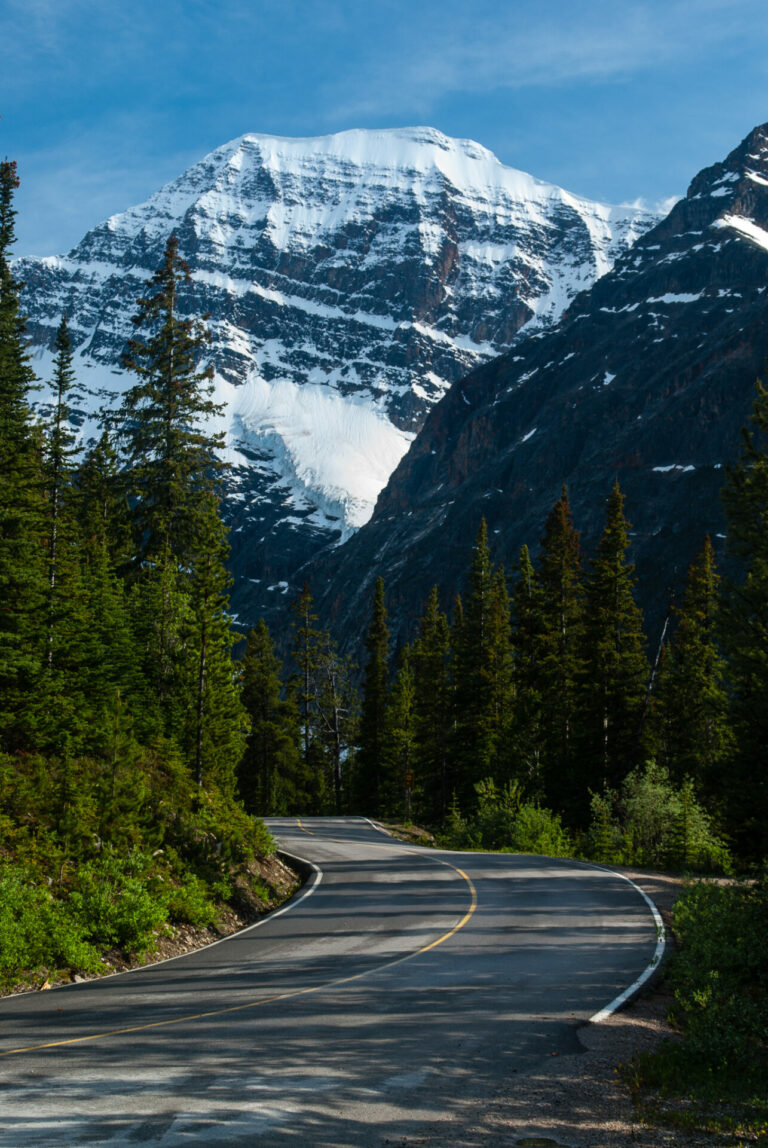 the road
And then sometimes you don't even have to leave the road! This is honestly one of my favorite pictures and has been an occasional smartphone background ever since.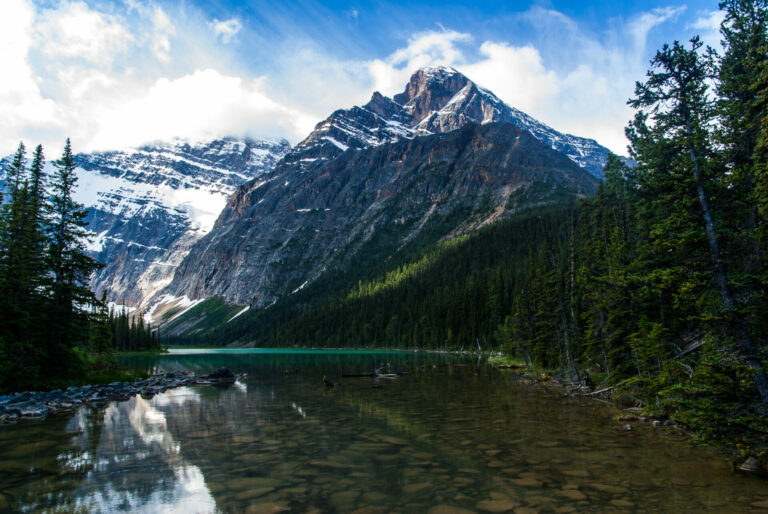 Getting up early is often a struggle when I'm traveling, but it's generally worth it. Scenes like this can really start a day off on the right note.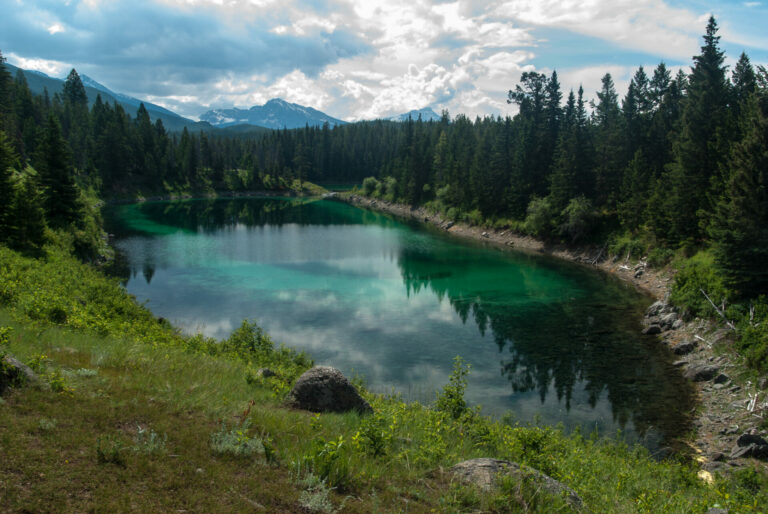 Valley of Five Lakes??
I kept a journal with notes on all the places we went. I did not, however, connect the journal with the photos! Oops. So yeah…I think this was at the Valley of Five Lakes, but can't be certain. I do remember that it was one of the few places we could hike at for an extended bit.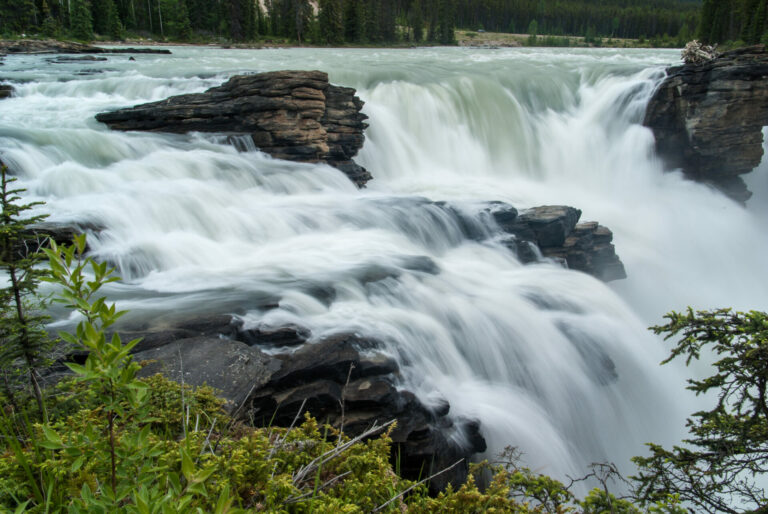 Athabasca Falls
The natural version of a white noise machine, these falls were LOUD. There's little to help with scale in this photo, but the falls were big. And there had been some torrential rains earlier that week (see: power failure mentioned earlier) so the river was running hard.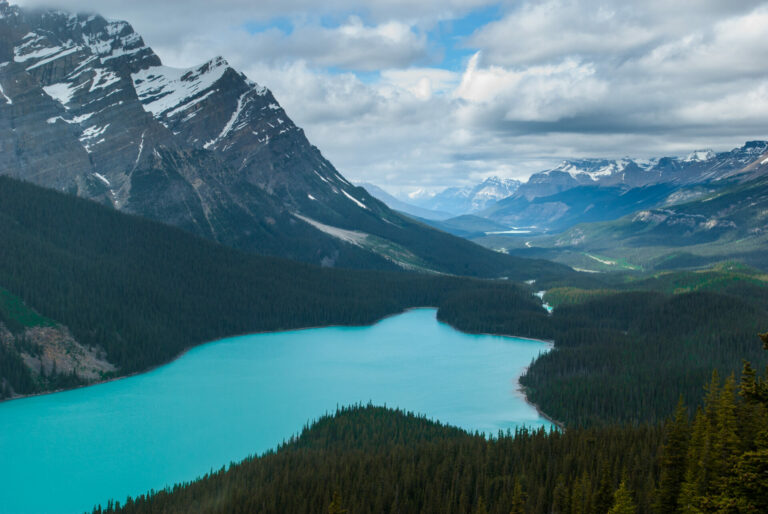 Peyto Lake
The water really was practically glowing. This was an overlook just off the road; there apparently was a trail to get down closer, but our group didn't have time. Still – this is one of the spots that features in my occasional fantasies of if I win the billion dollar lottery, where would I live?
That's it for my Canada adventure. If you enjoy this kind of scenery, I really can't recommend it enough. Reasonably accessible, enjoyable at different times of the year (I was there in late June), and geographically dense enough that you can see a ton of stuff even with just a few days.