I have two Easter traditions.
We always had leg of lamb at my house at Easter because my Mom was Greek.
After my mom died, we would still do Christmas and Thanksgiving with my dad at his place, but my dad always came to visit me for Easter.  So the first Easter without my mom, I asked my dad what he wanted for Easter dinner, thinking that he might want turkey like we always had a Thanksgiving and Christmas, instead of lamb.
Me: "Dad, what would you like me to make for Easter dinner?"

Dad:  "Spaghetti & meatballs!"

Me:  "We can't have spaghetti & meatballs for Easter!"

Dad:  "Okay, then meatloaf."

Me:  "Spaghetti & meatballs it is!"
And so a new tradition was born.  So every year for Easter I would make my dad spaghetti & meatballs, and my best friend would join us for the day and we would eat spaghetti and play cards around the table for hours.  After 10 years, I lost my dad, too, but the tradition of spaghetti and cards ontinued on.  (Until my best friend got married years later.)
Still, I keep up the spaghetti & meatballs tradition.  I made it last night, but won't eat it until early afternoon Easter dinner.  Obviously!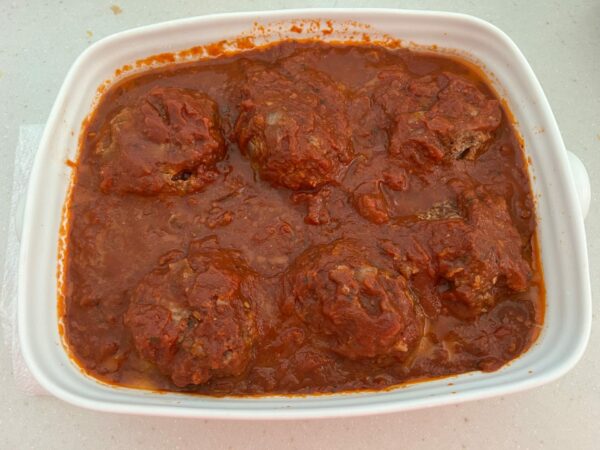 Our holiday meals were always at 1 or 2 in the afternoon.
My other Easter tradition is to listen to this story from David Sedaris.  I love it so much.
Any traditions at your houses?