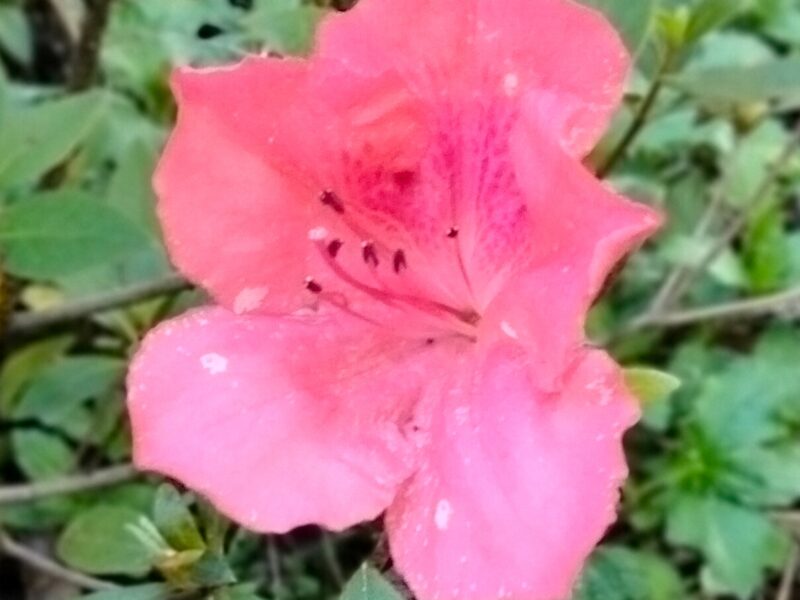 From commentor Paul M:
I have a friend who lives in Micanopy, a small town in central Florida. I'm not a gardener, so I won't attempt to identify what's what in this collection.

I do know there's a bottle brush tree in the yard. If you look closely, you'll see a bee doing its thing in that photo.


***********
First pilgrimage to the local garden center yesterday — picked up a whole bunch of pansies / violas (which always sell out before May around here) and not enough white alyssum (which should *not* be sold out already, dammit). Also an overambitious hanging basket of salmon pink impatiens, because I couldn't resist the splash of color; the only place to hang it is in full sun, but I'm hoping I can take it down and replant it in a more shaded area before it gets too hot / bright around here.
I've also got seven must-have tomato plants on order with Laurel's Heirlooms, and the Spousal Unit's favorite Chocolate Sprinkles and Sungold from White Flower Farm. So I can pick up one or two more favorites, if I can find them locally, and still have under a dozen rootpouches to tend this summer, which (Murphy willing) will leave me more time to work on the rest of the yard!
What's going on in your garden (planning / prepping / notes), this week?