I posted a photo of this year's butter lamb in comments in yesterday's morning open thread and on Twitter, but here it is again since people have asked and it looks like we could use a fresh thread: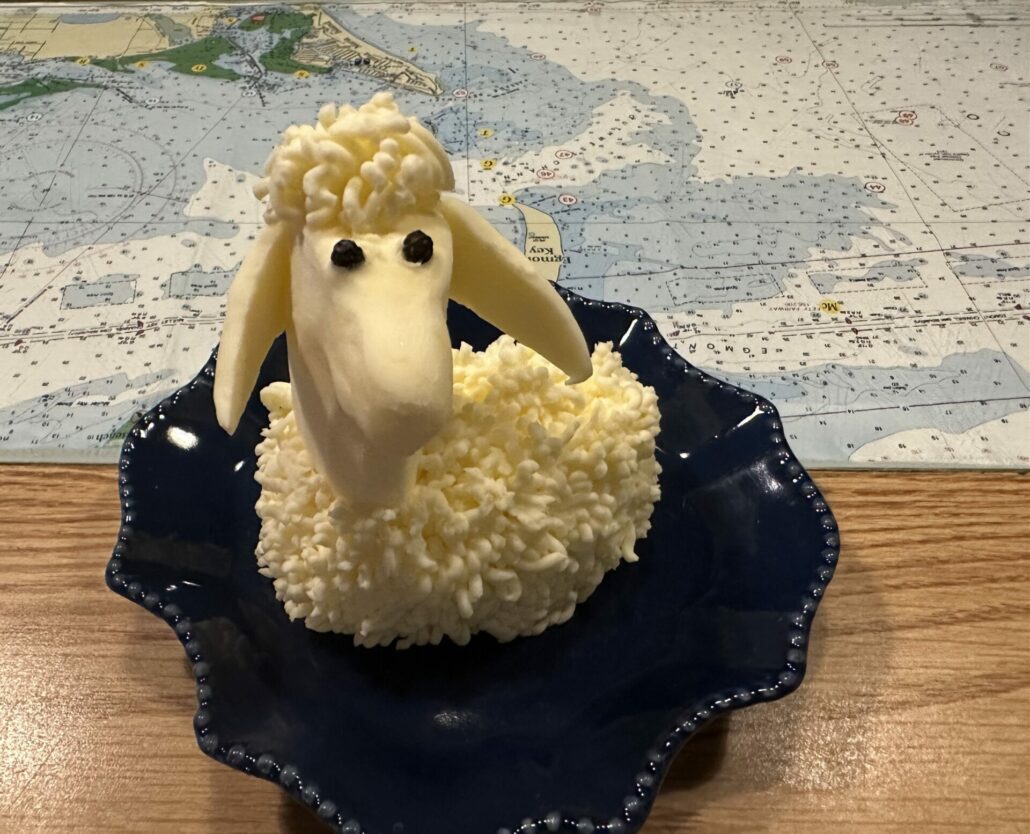 It didn't get its own thread yesterday because I was short on time. This year, we actually attended the family Easter dinner instead of dropping the lamb off and skedaddling back home as we've done since 2020. By the time dinner was over, only the head was left!
As I mentioned in the morning thread today, the normies at our Easter dinner trashed DeSantis! These folks are my husband's snowbird family and family friends, not my Trumpy Florida relatives, who still love Trump and DeSantis. But the dinner guests included people I'd classify as small-c conservatives, and they all now believe DeSantis is a far-right loon.
It's anecdata that confirms a growing feeling: DeSantis has bent so far to the right to impress the MAGA dopes that he's lost the middle, perhaps irretrievably. Make of it what you will, but I found it encouraging.
Open thread!